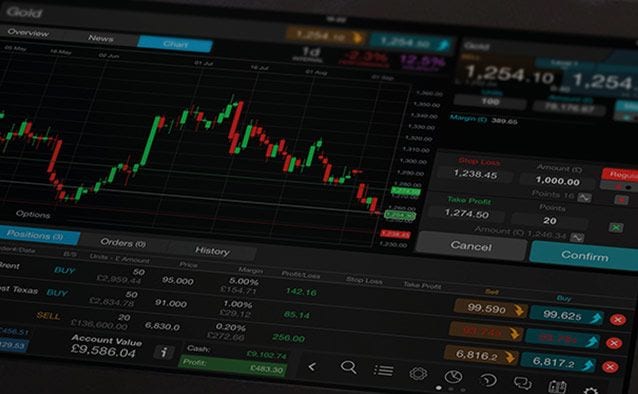 Late last night US politicians once again contrived to delay any agreement in raising the debt ceiling and agreeing a budget, standing aloof from pleas by business leaders and bankers to rise above party politics and get a deal done.
So the clock continues to tick down and it's now a quarter to twelve as the August 2nd deadline looms ever larger on the horizon, as US politicians set about systematically destroying the perceived safe haven status of US assets. When all this is over investor's attitude to US assets will never be the same again.
In Europe things aren't too much better with this morning's decision by Moody's to put Spain on review for a possible downgrade, citing the challenges posed to the Spanish government\'s fiscal consolidation efforts by the weak growth environment.
Fears about Italy's financial health have once again resurfaced after yields on a 10 year auction rose to 11 year highs yesterday. As it is Italian 10 year bond yields are slowly catching up with Spain\'s. A week ago they were 40 points apart, now they are only 20. Consumer and business confidence continues to sink with some company CEO's openly admitting that the global recovery is over.
Following in the wake of higher then expected German CPI prices earlier this week, and ECB Noyer's comments about "strong alertness" this morning's release of Euro zone July CPI will be closely monitored for any increase in pricing pressures especially with the ECB meeting next week. Expectations are for CPI to stay constant at 2.7%.
In the wake of all this turmoil the UK has become bizarrely somewhat of a safe haven despite the weak growth figures and the mortgage approvals figures for June are likely to highlight that with expectations of 46k as the housing market remains in the doldrums along with CBI retail sales which show a significant decline yesterday.
In amongst the entire goings on in the US there is the small matter of US Q2 GDP numbers which have over the past few weeks been revised down repeatedly as the uncertainty caused by the long running debate over the debt ceiling has eroded business and consumer confidence over the last few weeks.
Expectations are for a Q2 print of 1.8%, down from Q1's final 1.9%
EURUSD – yesterday saw the single currency fall below the 55 and 100 day MA between 1.4315 and 1.4330, before rebounding from 1.4255. The daily reversal candle posted earlier this week suggests we could well have seen the highs in the short term. Only a move beyond 1.4576 targets 1.4700, followed by 1.4875.
The daily close above 1.4330 in US trading last night keeps the door open for a rally back towards 1.4420.
A daily close below 1.4300 would reopen a test of the downside, back towards 1.4150.
GBPUSD &ndash yesterday's pullback fell short of the 1.6260 support area outlined in yesterday's note rebounding from 1.6295. The 1.6260 area was the 50% retracement of the 1.6745/1.5780 down move. While above this support a move back to the high this week at 1.6440 is entirely possible. A move above 1.6440 targets 1.6520.
If the pound slips below 1.6250/60 then we could well get a move back towards 1.6180/1.6200 which acted as strong resistance for most of last week. Only move below 1.6180 retargets the 1.6080 pivot.
EURGBP – the euro continues to trade in its messy broad range pushing back towards the lows seen earlier this month. The 0.8705 looks like it could be a tough nut to crack, however any rallies should find it tough going above the 0.8800 level and should to the 0.8820/30 area and the 55 day MA, while behind that the main resistance remains at 0.8895.
USDJPY – the dollar continues to be weighed down as it looks to close in on the all time lows at 76.25, struggling to rally much above the 78.00 level yesterday.
This week's brief spike above 78.50/60 remains a key obstacle for a move and return towards the May lows of 79.50/60, which had acted as fairly strong support after the co-ordinated intervention earlier this year. It should be noted that the threat of further intervention remains very likely and as such; it could well be susceptible to sharp short squeezes of the type we saw earlier this week.