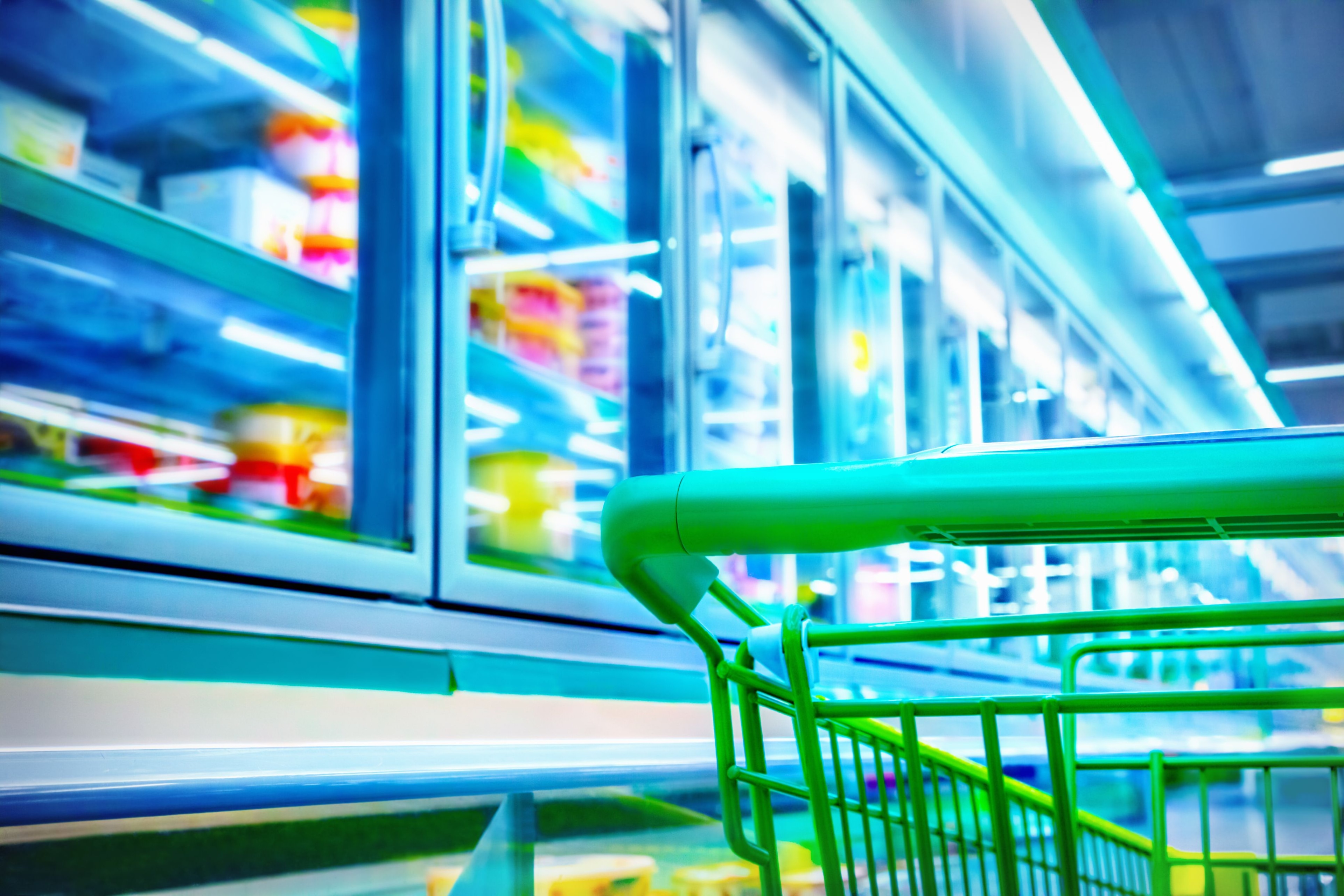 The food retail sector has undergone a tough few years in recent times, as hard pressed consumers turned to lower cost retailers and new kids on the block of Aldi and Lidl. Their combined market share has grown to challenge the likes of Sainsbury and Asda, while jumping ahead of the more established players of the Co-op and Waitrose. 
Last year there were grounds for expectation that the worst may have been behind them in the recent travails for the big four supermarkets of Tesco, Sainsbury, Asda and Morrisons, despite their share prices more or less trading sideways to slightly negative throughout 2017.  
The key to the turnaround in the share price performance of Tesco, Sainsbury and Morrisons has been as a result of diversification, along with a much keener focus on costs and on the types of products customers want. 
 
In terms of market share, according to Kantar Worldpanel Tesco still remains the market leader at 27.5%, followed by Sainsbury and Asda at 15.8% and 15.3% respectively, while Morrisons comes in fourth at 10.3%. 
Tesco finally completed the £3.7bn acquisition of wholesaler Booker earlier this year, although so far we've seen little tangible benefit of that deal manifesting itself into Tesco's overall profits. However, it is more likely to manifest itself at the end of this fiscal year. 
Booker supplies a range of convenience store brands like Londis and Budgens, and also owns Makro which has a number of outlets throughout the UK. 
Booker is also a catering supplier to a number of well-known restaurant chains, an area which has also seen a significant amount of retail stress this year. Both Byron Burgers and Prezzo have had to close a number of outlets, while Wagamama has found itself taken over by Restaurant Group, owners of Frankie and Bennys. 
Booker also supplies a lot of the cinema chains around the UK, so Tesco's acquisition not only secures a new network of stores, but it also helps it diversify in a whole new direction as a key supplier to the leisure industry. Although the recent contractions in this sector are likely to impact profit and revenue here.
The launch of budget discount chain 'Jacks' to take on Aldi and Lidl seems a strange decision given that it unnecessarily dilutes the Tesco brand, which still remains strong, not least the Tesco value range which is aimed at precisely the demographic that 'Jacks' is designed to target. 
This may help explain why Tesco's share price has slumped sharply since its August peaks, giving up all of its year-to-date gains in the process.
Nonetheless, the numbers still look good with pre-tax profit rising in the first half of the year to £564m, while revenues are also heading in the right direction, along with sales growth. 
2018 share price performance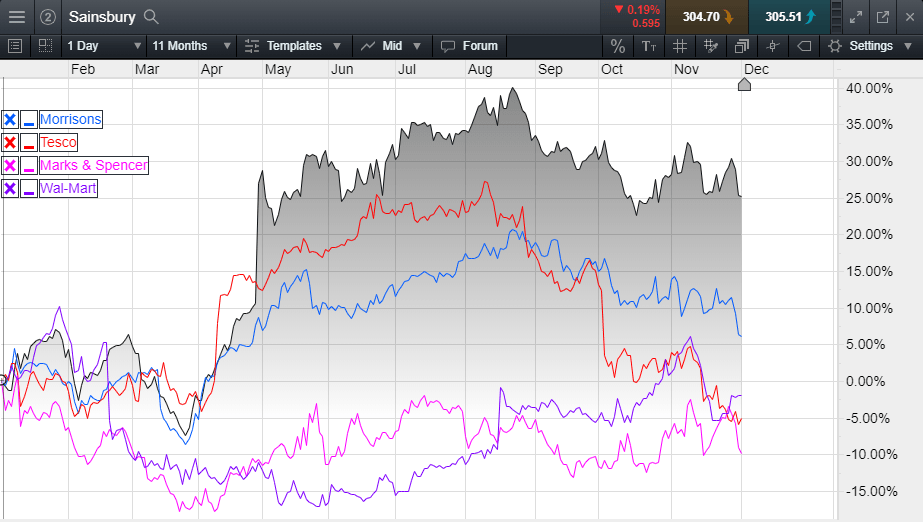 Source: CMC Markets
More positively there does seem to be some evidence that the worst of the consumer squeeze could be starting to ease, as wages start to rise faster than headline CPI, a trend that could continue in 2019. 
Sainsbury's share price has had a decent year, though most of that gain has been as a result of the announcement in April that the business was looking to merge with Asda in what would be the UK's biggest combined grocery chain, overtaking Tesco. 
The deal remains a long way from being confirmed, however, with the Competition and Markets Authority coming under pressure to either block it or at least attach significant caveats to the deal going through. Initial indications suggest that Sainsbury and Asda would need to offload up to 450 stores, to address competition concerns.
One thing is certain, with Tesco's acquisition of Bookers, Sainsbury and Asda have been treading water in terms of market share. This is despite Sainsbury's purchase of Argos, which while improving its online presence, has also helped boost its profitability – underlying half-year profits rose by 20% to £302m. 
Once one-off costs related to the integration of Argos had been stripped out, overall profits were lower, but the direction of travel does seem clear in that the Argos acquisition does appear to be paying off. The integration of Argos stores under the same roof appears to be helping boost overall shopper spend in store.
Much will depend on whether the Asda/Sainsbury tie up is approved early next year, and if so what conditions are attached. However, for now the outlook remains positive despite a tough retail environment. 
The recovery in Morrison's share price that we've seen in the past two years appears to have been running out of steam since August, with several short sellers starting to build large positions. Like its peers, it has also gone down the diversification route, signing a deal with convenience store chain McColls in addition to a tie-up with Amazon, which has seen the shares trade at a slight premium in the hope that a bid might be forthcoming. 
This has become much less likely now that Amazon has bought the Whole Foods business, but Morrisons should reap any benefits if Amazon does start to make inroads into the UK food retail sector. 
In September the company announced a further increase in sales, however, profits slid sharply to £142m, while the McColls business is struggling having issued two profits warnings this year. This  against a backdrop of a tough retail environment, supply chain difficulties due to the collapse of its main supplier Palmer and Harvey earlier this year, and rising costs.
The best performer this year has been Ocado, which depending on how you view it, can either be viewed as a retailer or a technology provider, having penned some lucrative contract wins this year. The company has announced a number of high profile warehouse technology deals with large overseas food retailers, Casino of France and Krogers in the US.
The company hasn't as yet outlined in any great detail how much in terms of revenues these recent deals could add to its bottom line, an important detail given that last year the company posted a small loss, and was also hit by the 'Beast from the East' at the beginning of the year. Management have expressed confidence that the company's new warehouses at Andover and Erith have been performing well, however, the company has seen its costs rise in the last few months as it invests in new warehouses and IT systems. 
The danger here is that a lot of this year's share price gains are predicated based on investors filling in the blanks when it comes turning these new deals into significant levels of sustainable profits. 
It's all very well management claiming that these deals will bring greater value and quality to the shopping experience, but at some point investors will want to see the results in the form of accrued profits to justify the current valuation, which means management will need to provide further details in the coming months.
The UK supermarket sector continues to undergo significant amounts of change from a few years ago, with fewer large out of town stores, and more mini stores. 
The continued expansion of Aldi and Lidl continues to pressure margins, but there does appear to be some signs that the supermarket sector is more able to pass on price increases in order to offset rising costs than it has in the last three years. However, trading in 2019 is still expected to remain tight. 
All of this will still be dependent on the expectation that inflation continues to fall back and wage growth continues to accelerate, with wages growth now at 3.3%, up 1% from a year ago. 
If inflation continues to slide back, a distinct possibility given the recent slide in oil prices, then it's possible that once we get past January and the annual rise in travel fares, that consumer spending will stay fairly stable in the first quarter of 2019.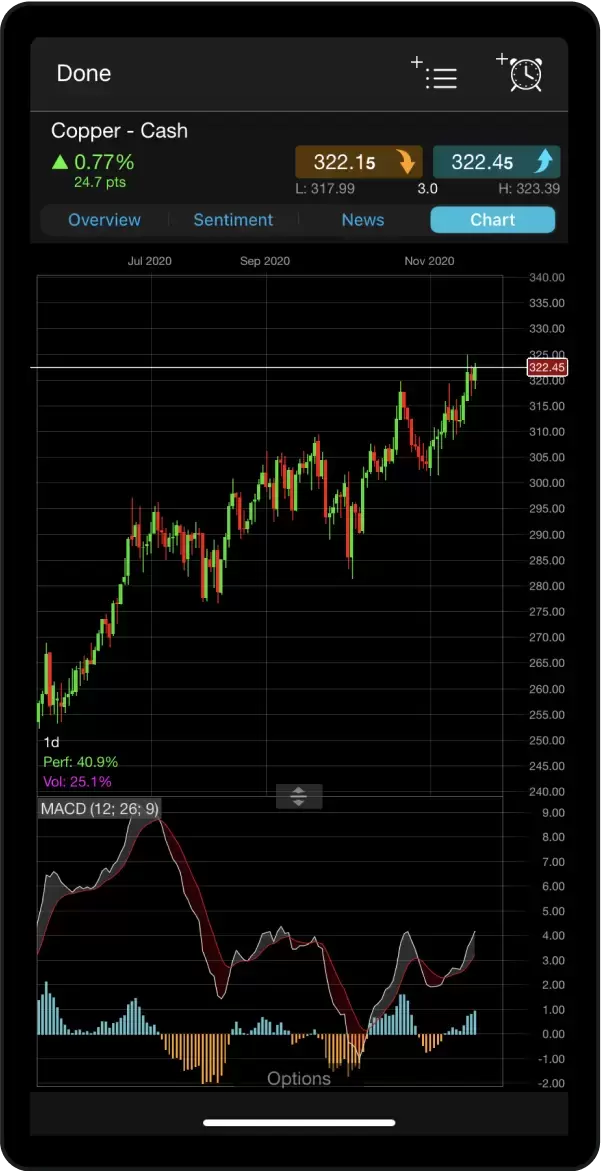 Find your flow: four principles for trading in the zone
Learn about the four trading principles of preparation, psychology, strategy, and intuition, and gain key trading insights from some of the world's top investors.
Get this free report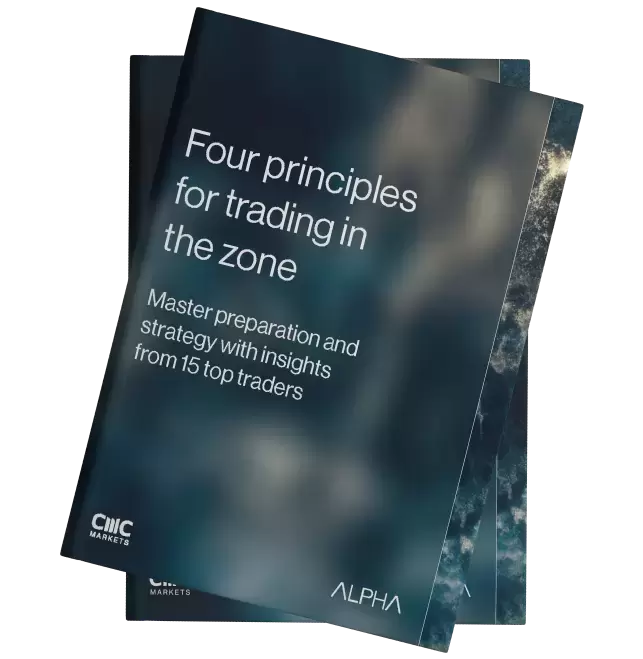 Disclaimer: CMC Markets is an execution-only service provider. The material (whether or not it states any opinions) is for general information purposes only, and does not take into account your personal circumstances or objectives. Nothing in this material is (or should be considered to be) financial, investment or other advice on which reliance should be placed. No opinion given in the material constitutes a recommendation by CMC Markets or the author that any particular investment, security, transaction or investment strategy is suitable for any specific person. The material has not been prepared in accordance with legal requirements designed to promote the independence of investment research. Although we are not specifically prevented from dealing before providing this material, we do not seek to take advantage of the material prior to its dissemination.