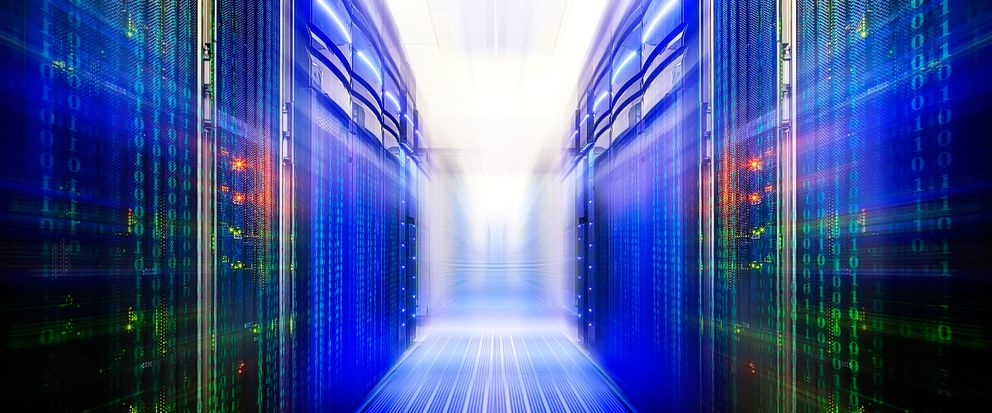 Amazon Q2 2016 earnings preview
Amazon shares are busting higher to new record highs as the company goes from strength to strength. A record 'Prime Day' this July is proof of demand for Amazon goods from shoppers. The prime membership encourages more buying and the fees are a source of revenue.
The fastest growing and most profitable area is Amazon Web Services. It is becoming one of the cloud computing options of choice amongst large companies.
Amazon.com is expected to report earnings of $2.44 per share on forecast sales of $29.5B up 154% and up 27% over year respectively. Last quarter Amazon beat the street by a wide margin on sales ($29.1B vs $27.9B) and earnings ($1.80 vs $1.60). Recent gains in the share price indicate the street may be pricing in expectations of another big beat, increasing the risk of a disappointment.
The chart below shows shares breaking above and re-testing the previous record high just below $700. This puts Amazon shares in an uptrend.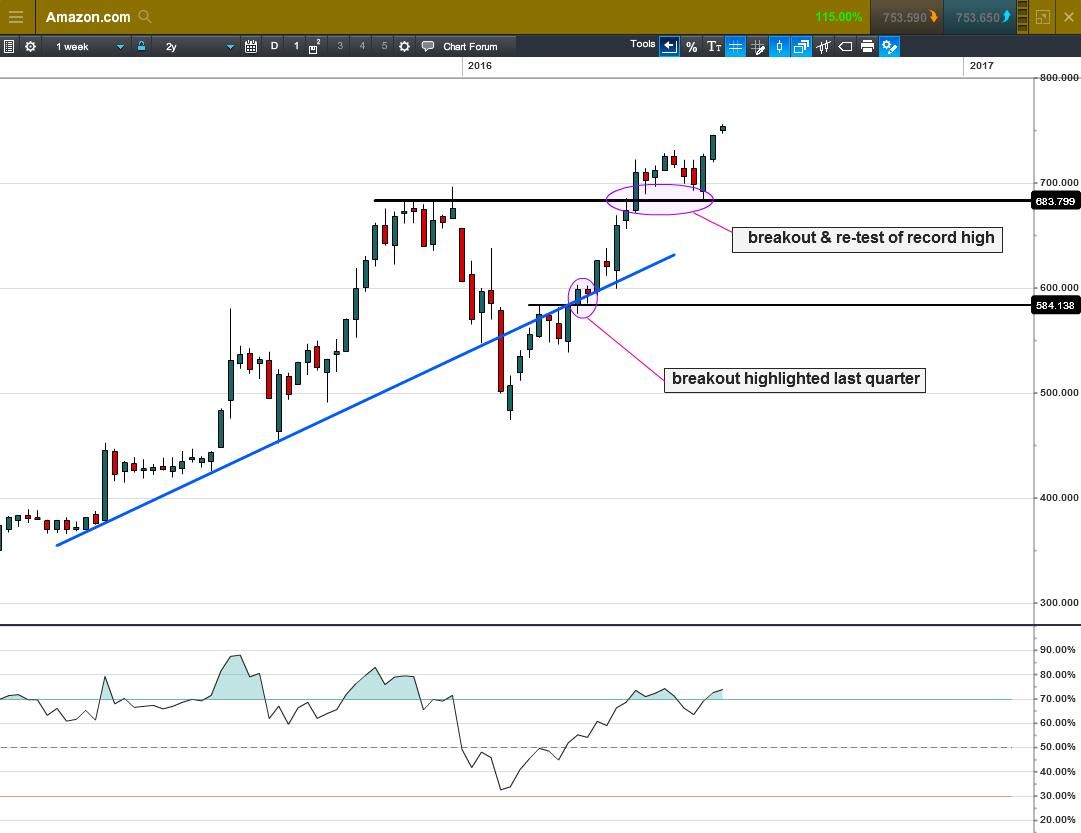 Source: CMC Markets, 14/7/16
Netflix Q2 earnings preview
The key ingredient for Netflix share price, as mentioned previously is the user growth. Q1 numbers were impressive and Q2 may well be too, especially overseas. Perhaps the biggest risk is that the outlook for Q3 is weaker thanks to the rising threat of Amazon and its recently announced video-only subscription.
The competition from Amazon, YouTube and Hulu will likely exacerbate over time the divergence between Netflix's expanding international subscriber growth and slowing US growth.
Costs are rising at Netflix as it expands overseas and creates more of its own unique TV content to pull Americans away from just cable subscriptions. As long as the user growth justifies the expenditure, rising costs and lower profit needn't be a problem.
Last quarter Netflix's shares plunged following its earnings reports as traders focused more on a slight miss in sales and soft guidance while ignoring a big beat ($0.12 vs street $0.09) on earnings. This kind of action is common in momentum stocks where expectations play a big role in valuation. This quarter, expectations appear to be more subdued with the price still lower than last time. The street is expecting sales to grow 28% over year to $2.1B with EPS of $0.08 widely expected.
Netflix shares are stuck in a large range between $80-$130. A decisive break above the declining trendline shown would indicate another move to the top of the range.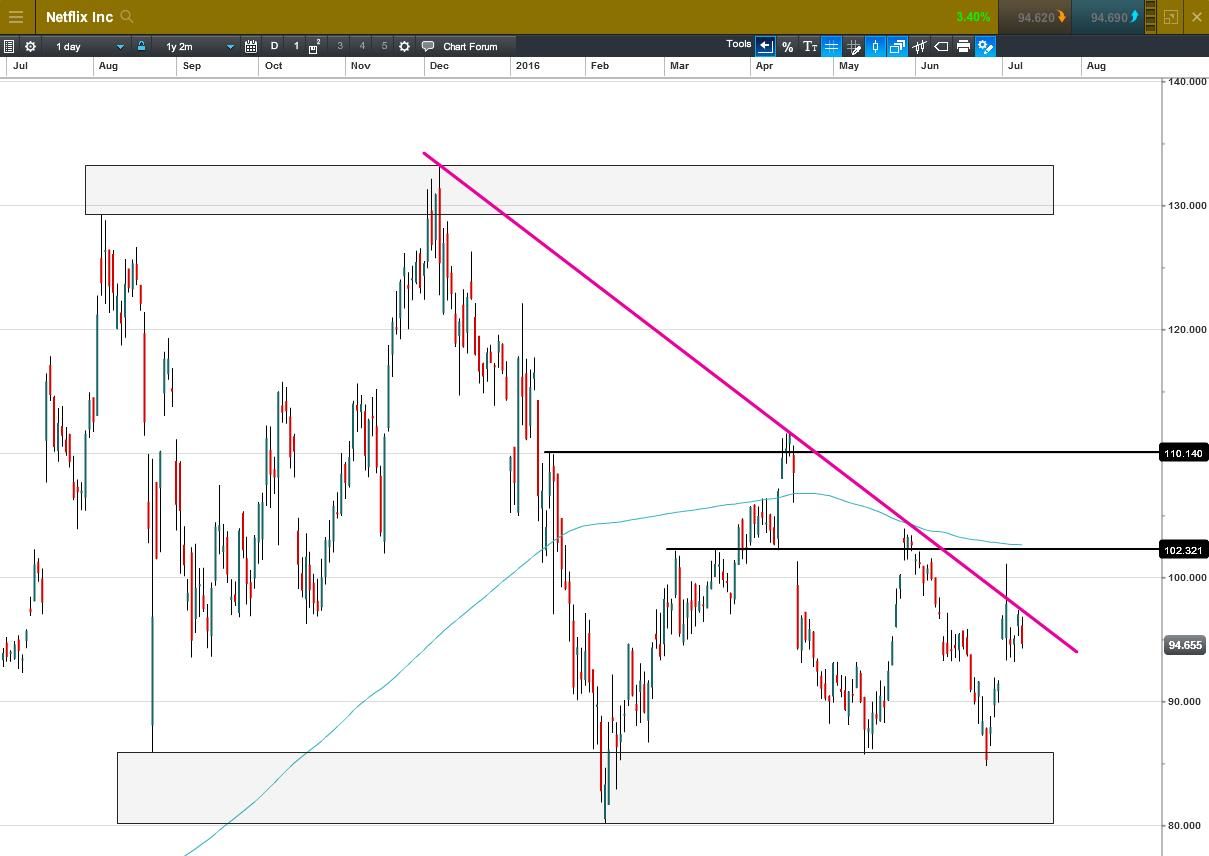 Source: CMC Markets, 14/7/16
Yahoo Q2 earnings 2016 preview
Yahoo shares have gone nowhere whilst the company collects bids for its core internet business, which it is looking to spin-off from its stake in Chinese internet retailer Alibaba. Bids are through to range from $3.5bn to $5bn depending on the assets included.
Yahoo has been pressured by activist shareholders to sell off its core internet business because of a general belief that CEO Marissa Mayer's turnaround efforts are not making any headway.
Whether shares break up or down from the current consolidation rests on whether there is a successful sale and how much it is for.
Yahoo is expected to report sales of $839M and earnings per share of just under $0.10 for the current quarter, declines of 19.5% and 38.7% from the same quarter last year. Although Yahoo did beat the street by a bit last quarter, the overall trend still appears to be downward meaning that unless the company posts a really big positive surprise, the pressure from activists to do something big is likely to remain squarely on CEO Marissa Mayer.
The chart shows shares have travelled sideways in a tight range between $35 and $38 since breaking out from a possible double bottom pattern, which would have an objective of $44.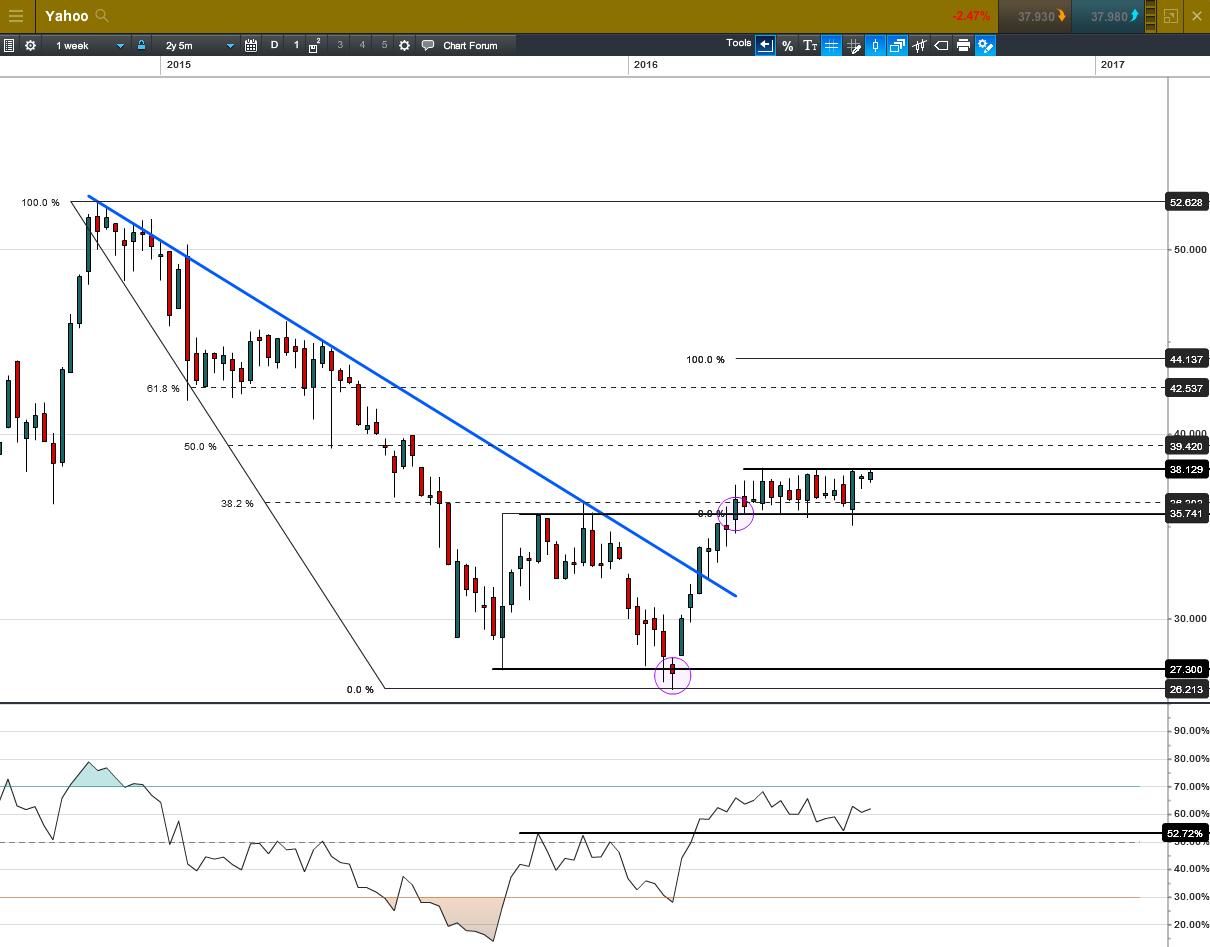 Source: CMC Markets, 14/7/16
Microsoft Q2 earnings 2016 preview
There has been a wide range of opinions about Microsoft's $26 billion purchase of LinkedIn. LinkedIn potentially creates a new "social media / cloud" growth dynamic for Microsoft but LinkedIn user growth is slowing and Microsoft's poor track record of large M&A does not support its ability to turn this around.
CEO Satya Nadella continues to make progress in bringing Microsoft to into the mobile age amid a declining PC market. The Windows 10 operating system has been gaining traction and Microsoft has predicted it will pass 1bn users in the next few years. Microsoft office is translating well into the cloud with office 365 and Bing search engine revenue increasing.
Microsoft shares are still trading in the upper half of a $39.00 to $57.00 52-week range but have come down from the top in recent weeks, indicating expectations have eased a bit. The company is expected to report EPS of $0.58 on sales of $22.1B flat to slightly lower relative to both a quarter ago and the same quarter a year ago.
The chart shows shares in a $48 - $57 trading range. A break above $57 would imply a move to new records above $60 whilst a break below $48 would suggest a drop back to $40.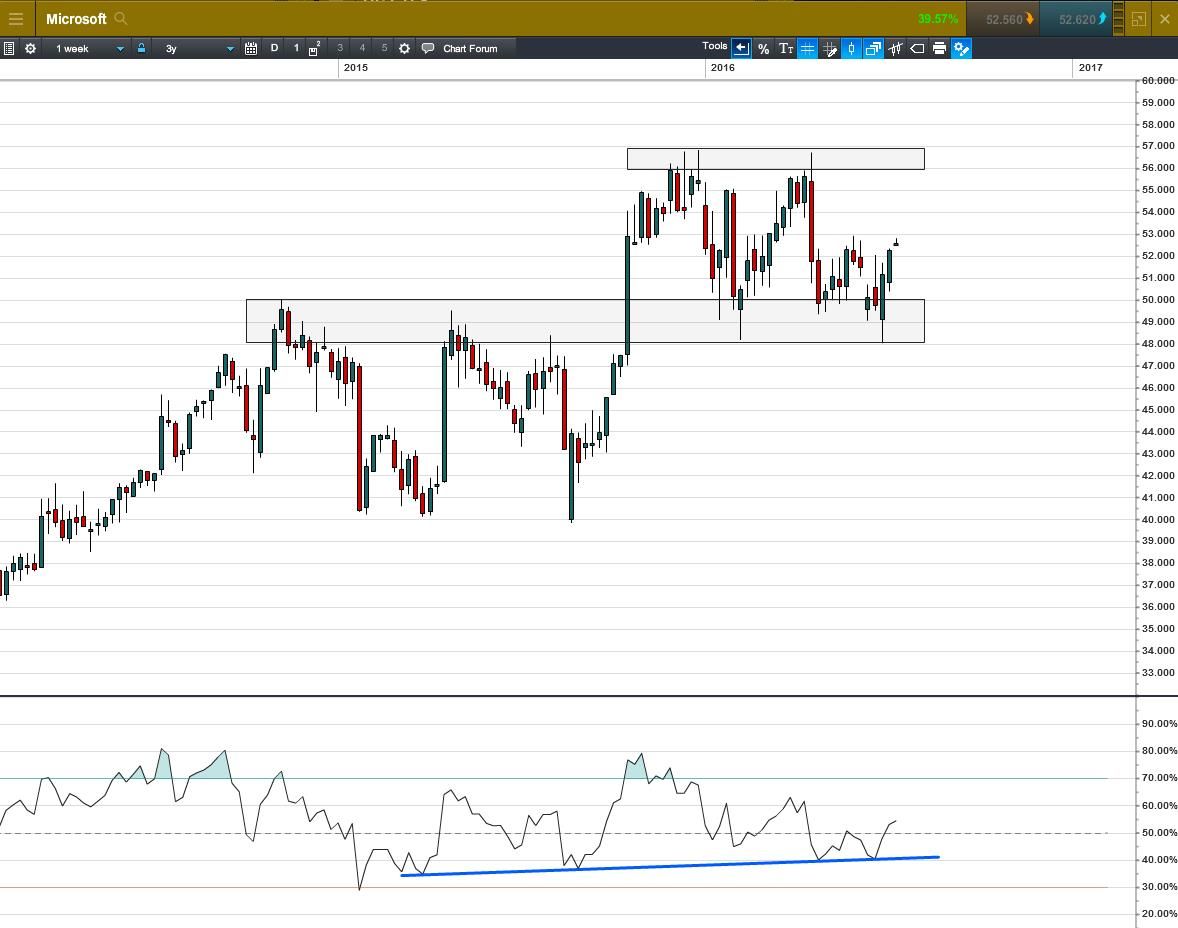 Source: CMC Markets, 14/7/16
CMC Markets is an execution only service provider. The material (whether or not it states any opinions) is for general information purposes only, and does not take into account your personal circumstances or objectives. Nothing in this material is (or should be considered to be) financial, investment or other advice on which reliance should be placed. No opinion given in the material constitutes a recommendation by CMC Markets or the author that any particular investment, security, transaction or investment strategy is suitable for any specific person.