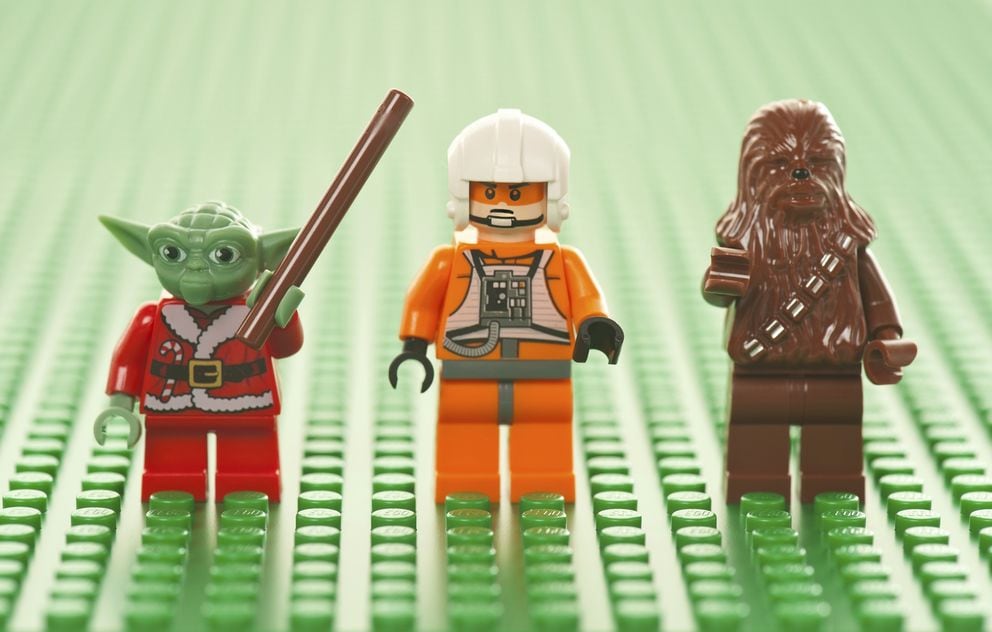 yoda lego star wars
By Jasper Lawler (Market Analyst, CMC Markets)
Fear is the path of the dark side but European markets have shown courage on Wednesday ahead of a likely rise in US interest rates.
UK stocks are at the highest in three days with the FTSE 100 overtaking 6050. European shares are more mixed with the German DAX up slightly but still below 10,500.
Janet Yellen's Federal Reserve is widely expected to announce an interest rate hike after heavy signalling from policymakers in the lead up to tonight's meeting. The bigger question mark is over how the Fed pitches the path of future rate hikes via its statement, dot plots and Ms Yellen's press conference.
The euro rose against the pound after German and Eurozone manufacturing data improved but UK earnings data disappointed. The latest PMI data showed services weakened in Germany and the Eurozone, while manufacturing, a notable drag in the last quarter showed signs of improvement. The UK unemployment rate fell to 5.2% in November but wage growth slowed to 2% from a year earlier, something the Bank of England raised as a concern at its last policy meeting.
Pearson was top riser on the FTSE 100 after a broker upgrade suggested the education publisher could use cash from recent asset sales including the FT for share buybacks and other acquisitions.
Supergroup and Dixons Carphone earnings topped expectations, helping shares rise over 8% and 2% respectively.
The spread between Brent crude and WTI tightened on Wednesday with Brent prices falling and WTI rising after the US congress moved towards an agreement to lift the ban on US oil exports. The ban has been in place since 1973. US oil exports are not likely to affect overall market prices but would mean US and global producers selling into the same markets. Global producers including Russia and OPEC countries might have to cut prices to compete with US shale producers who could have room to raise prices. The extra competition for market share from US shale can only add to the pressure on OPEC.
US stocks look set for a stronger open with the Fed decision very much in focus while FedEx and Oracle report quarterly earnings.