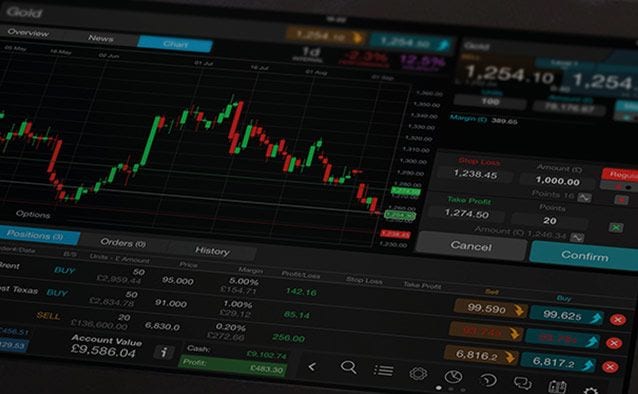 The start of a key week for Europe begins today with French President Nicolas Sarkozy and German Chancellor Angela Merkel meeting in Paris for talks on how the idea of a fiscal union might work in principle.
Chancellor Merkel has called for countries to relinquish economic sovereignty with closer oversight on national budgets with sanctions against budget transgressors enforceable by the European Court of Justice, while France remains opposed to such severe policing on the basis of concerns about sovereignty issues.
This could well be a problem for President Sarkozy, given France's recent history and the nation's suspicion about sovereignty erosion by Brussels, which was starkly illustrated when they vetoed the European constitution in 2005. If Sarkozy is even perceived to be conceding ground on sovereignty issues then he could well find himself under severe pressure, especially with an election looming in four months.
It would seem that recent market moves would seem to predicate a positive outcome this week, however given recent history and the propensity of markets to get ahead of themselves it would not be a surprise if the reality fell short.
Talk of fiscal union is one thing, being able to deliver even a framework for it is another. While politicians could well agree on a plan, as Greece has shown us in the past few months, actually delivering it can be rather more difficult.
Bottom line – don't get your hopes up!
In Italy the new Prime Minister Mario Monti last night unveiled a number of new austerity measures totalling €30bn in an attempt to keep a lid on the recent rise in bond yields and reassure markets that the country is serious about cutting its debt burden.
The problems facing Europe's politicians are expected to be illustrated starkly this morning by the continued deterioration in economic data with the final services PMI data for November, with only Germany's data expected to be in expansion territory at 51.4. Italy is expected to show 44.1, France 49.3 and Eurozone 47.8, all in contraction territory, while Eurozone retail sales for October are expected to continue to remain in negative territory, down 0.8%.
In the UK the latest services PMI data for November is likely to give further clues as to whether or not the UK economy contracted in Q4. Last weeks construction data remained constructive and given that services accounts for over 65% of the UK economy it is the most accurate bellwether for the state of the UK economy.
It is expected to slip back from 51.3 to 50.5, not great but not disastrous either.
With key industrial and manufacturing data due out later this week and expected to be poor, expect pressure to grow on the Bank of England later this week to announce further asset purchases. Any announcement about an increase in QE is unlikely to happen before February given recent policymaker comments.
In the US the slow improvement in economic data looks set to continue, after last Friday's rather mixed employment report, with the release of the latest US ISM non-manufacturing services data for November which is expected to increase from 52.9 to 53.5.
EURUSD – last week's short squeeze while significant was unable to take out the 1.3570 level and the highs of two weeks ago.
Friday's slide back below 1.3420 retargets a move towards 1.3300 and trend line support from the 25th November lows at 1.3210.
The objective remains for a retest of the lows in October at 1.3150 on the way to the 1.3050 level, which is the 61.8% retracement level of the 1.1880/1.4940 up move. A break here would then target this year's low at 1.2870.
GBPUSD – the inability to rally much beyond 1.5700 has weighed on the pound in recent days. The drop below 1.5620 on Friday now opens up the risk of a move back towards the 1.5500 level.
Key up trend line support lies at 1.5390 from the May 2010 lows at 1.4230.
Only a move beyond last weeks high at 1.5780 is the main barrier to a move towards 1.5825. Any move above here could well extend towards 1.5900.
EURGBP – still in our broad range but with a pretty solid top forming now around the 0.8620 highs from last week, just below the much tougher resistance at the 0.8650/70 area and 55 week MA. A move above 0.8670 retargets a move towards 0.8730.
The single currency stubbornly refuses to close below the 200 week MA at 0.8565 and as such, short squeezes remain a concern.
Another key support is trend line support at 0.8385 from the October 2008 lows at 0.7695.
USDJPY – dips here continue to find steady buying interest above trend line support at 77.45 from the 75.30 post war lows.
The main target remains for a move towards trend line resistance at 79.00 from the 2007 highs at 124.15, on a break above the 78.30 level.
Only below 77.20/30 area would undermine this scenario, and risk a move lower that would see the next key support area around the 76.20/30 area, a break below of which opens up the lows at 75.30.