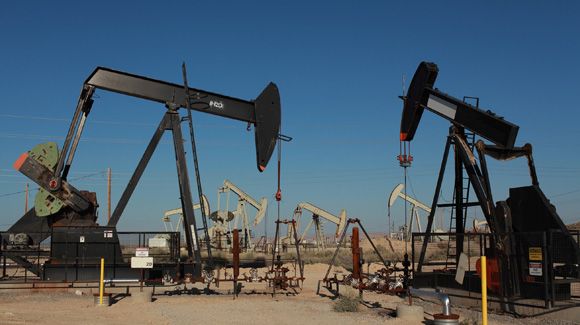 Stock markets around the world have been falling again overnight. Nobody can blame China this time, however, as indices in Shanghai and Shenzen rose 2.2% and 3.4% respectively.
Crude oil is likely a factor with WTI and Brent down 2.4% and 3.2% respectively and WTI skidding back under $30.00 per barrel, potentially pulling down energy stocks again. Lower oil prices have also been weighing on energy sensitive currencies with CAD, NOK and particularly RUB also falling back in morning trading.
Through all of the day to day noise, the main reason I think we are seeing stocks continue to struggle, especially in the face of improving economies is the growing realization that last week's rate cut in Japan was likely the end of this stimulus cycle, and that with economies in the US, UK and potentially Europe standing on their own two feet, stocks are going to need to as well.
Overnight, Australia's RBA statement was neutral following the recent trend among central banks of expressing concern about the global economy but at the same time, not promising to do anything about it either. A slight softening to the RBA;s outlook comments knocked back AUD overnight and pulled NZD down with it.
Similarly despite the recent talk about planning to review QE levels from ECB President Draghi, better than expected employment figures from Spain and Germany suggests new stimulus may not be needed which is likely what's dragging on indices in Europe today. This may also be what is driving EUR to the top of the standings today, and pulling nearby currencies like GBP along for the ride.
It's common for indices in the US to struggle for a couple of months after the Fed starts raising interest rates as traders and businesses adjust to the new regime. In time, however, the underlying economic strength that enables central banks to ease off the gas can be more widely recognized and help stocks to rebound. The US is farther along in this process than Europe which partially explains why US indices are down only about 0.5-0.75% while Dax and FTSE are down 1.25-1.50%. Through this transition, however, trading can be choppy and confusing with more intraday swings like yesterday's an environment that can create short-term trading opportunities.
It's a quiet day for US economic news so we may see more of a focus on today's big batch of earnings reports. Google did really well and the initial reaction last night from the street was positive. In Canada, a big miss from WestJet could attract attention from traders.

Corporate News
Google $8.67 vs street $8.10, sales $17.27B vs street $16.89B
Pfizer $0.53 vs street $0.52 guides 2016 EPS to $2.20-$2.30 below street $2.38
Dow Chemical &nbsp $0.93 vs street $0.70
Aflac $1.56 vs street $1.48
Mattel $0.67 vs street $0.61
WestJet Airlines $0.51 vs street $0.63, revenue $958M below street $973M, cuts 2016 capacity growth guidance to 7-10% from 8-11%
Economic News
Significant announcements released overnight include:

Australia RBA interest rate 2.00% no change as expected
India RBI interest rate 6.75% no change as expected
US Iowa caucuses results:
Republicans: Cruz 27.7%, Trump 24.3%, Rubio 23.1%
Democrats: Clinton 49.9%, Sanders 49.5%
UK Construction PMI 55.0 vs street 57.5
Spain unemployment change 57 vs street 71K
Germany unemployment change (20K) vs street (8K)
Germany unemployment rate 6.2% vs street 6.3%
Italy unemployment rate street 11.2%
Eurozone unemployment rate 10.4% vs street 10.5%
Eurozone producer prices (3.0%) vs street (2.8%)
NZ ANZ commodity prices (2.3%) vs previous (1.8%)

Upcoming significant announcements include:
9:45 am EST US ISM New York previous 62.0
1:00 pm EST FOMC George speaking
4:15 pm EST US API crude oil inventories
8:00 am EST Singapore PMI street 49.7
8:00 am EST Singapore electronics sector previous 48.9

CMC Markets is an execution only service provider. The material (whether or not it states any opinions) is for general information purposes only, and does not take into account your personal circumstances or objectives. Nothing in this material is (or should be considered to be) financial, investment or other advice on which reliance should be placed. No opinion given in the material constitutes a recommendation by CMC Markets or the author that any particular investment, security, transaction or investment strategy is suitable for any specific person.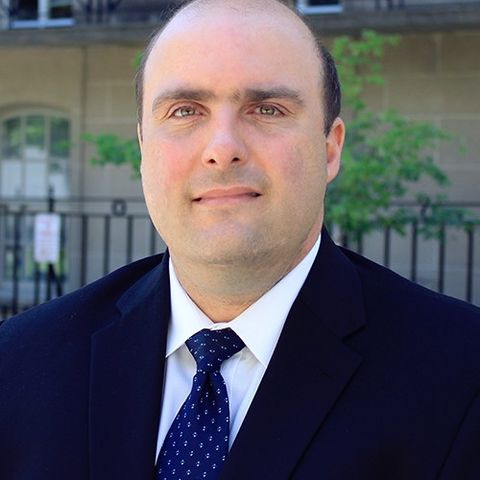 Colin Cieszynski