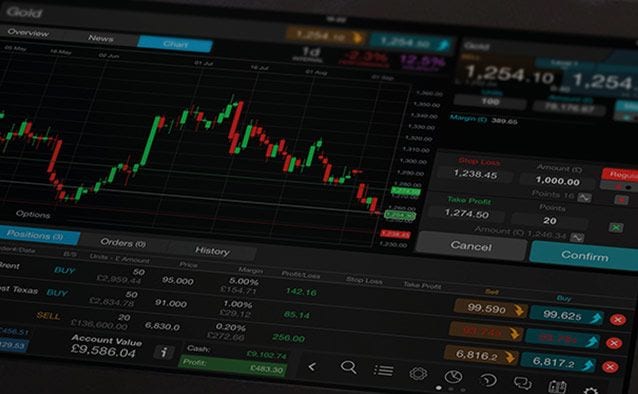 As if the problems surrounding Italy weren't bad enough, in the wake of Friday's disastrous bond auction, the downgrade of Belgium late on Friday by S&P merely added to the concerns many investors fear about the ongoing saga that is the Eurozone debt crisis.
Ratings agency Moody's this morning warned on all European sovereign ratings including Germany's in the absence of any policy measures to stabilise sentiment.
Weekend reports that Germany and France were seeking to cobble together an agreement to speed up fiscal integration, either inside or outside of the confines of the current EU treaties, by December 9th has leant some support to the single currency in Asia, as has a story about an €600bn IMF loan to bailout Italy.
Given that IMF chief Lagarde recently said that the fund only had €285bn in emergency funds this story seems rather implausible, however their does appear to be talk of some form of plan in the works, however it is not immediately clear how the IMF would be able to raise the money needed.
With German 10 year yields rising sharply last week by nearly 25 basis points after the failed 10 year auction, some have speculated that rising yields on German bonds could well precipitate a wavering in German opposition to Eurobonds.
This seems a somewhat bizarre interpretation, given that nothing could be more guaranteed to see German bond yields rise sharply than to agree to Eurobonds. It would trigger a flight out of German government debt from all those investors who have bought it as a safe haven over the past few months.
In any event Merkel has repeatedly rejected the idea out of hand, limiting her room for manoeuvre in the process, and it would be surprising if she were to change her mind in the near future, irrespective of what German bund yields do in the short term, even if a break above 2.30% does trigger a sharp rise higher towards 2.6%.
With yields under pressure at this time the last thing Belgium, Italy and France needed was to have to raise money on the bond markets this morning, but Belgium is looking to raise €2bn, Italy €1bn and France €8.5bn of between 3 month and 1 year bills.
German CPI data for November due out today is expected to show a slowing in inflationary pressures from 2.9% to 2.7%, with monthly prices expected to slip back 0.7%, raising the possibility of a much larger rate cut than 0.25% at the next ECB rate meeting.
In the UK the focus today will be on this afternoon's Treasury Committee where Bank of England governor Mervyn King will talk about the latest Quarterly Inflation Report and, inevitably, the Chancellor's Autumn Statement tomorrow. The committee is also attempting to set up further sessions on the statement later in the week. It is likely that the Office for Budget Responsibility will once again downgrade its growth forecasts for 2011 and 2012 thus further limiting the Chancellor's room for manoeuvre tomorrow.
EURUSD – the single currency continues to get punished, breaking below trend line support at 1.3285 from the 2010 lows at 1.1880. This break brings the lows in October at 1.3150 into view on the way to the 1.3050 level, which is the 61.8% retracement level of the 1.1880/1.4940 up move. Keep an eye on US dollar index resistance at 79.85 and October highs as a key level. If that holds euro downside could be limited in short term.
A break here would then target this year's low at 1.2870.
Initial pullbacks should find selling interest around the old base at 1.3410/20 and that should cap in the short term. To stabilise the single currency needs to get above 1.3420 to push back towards trend line resistance at 1.3460 from the October highs at 1.4220 and last weeks highs at 1.3570.
GBPUSD – Friday's break below 1.5480 brings the post QE2 and October lows at 1.5270 into view.
To diminish the downside pressure in the medium term we need to see the pound get back above 1.5520 to push on back towards the 1.5720 area. The big chart point remains at 1.5190 which is 61.8% retracement of the entire up move from the 2010 lows at 1.4230 to the highs this year at 1.6745. A significant break here would then target 1.4880.
EURGBP – the single currency continues to hold above the 200 week MA on a closing basis. The key level on the top side remains at last weeks highs and resistance at the 0.8650/70 area and 55 week MA.
As such while below these highs the odds continue to favour a move back towards last weeks lows and a break below the 200 week MA, on the way to further sterling gains towards 0.8450. There is also trend line support at 0.8380 from the October 2008 lows at 0.7695. A move above 0.8670 retargets a move towards 0.8730.
USDJPY – Fridays late rally and close above the 77.50/70 area shifts the focus towards further US dollar gains. To be totally comfortable with this scenario it would be preferable to see a move above the September highs at 77.85 in order to push on towards trend line resistance at 79.00 from the 2007 highs at 124.15.
We could well see a dip back towards the 77.20/30 area in the short term, while a break below that would see the next key support area around the 76.20/30 area, a break below of which opens up the lows at 75.30.