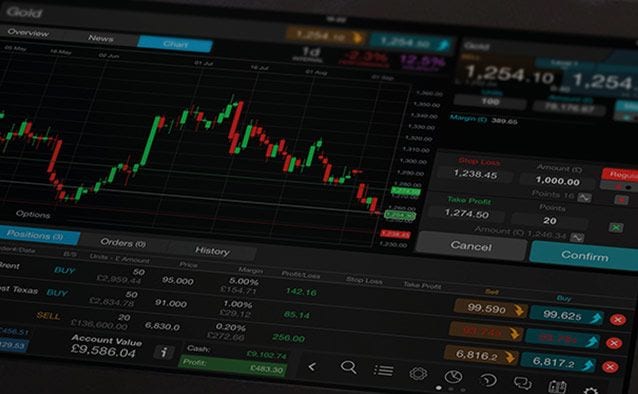 We've had our fair share of
geopolitical concerns over the past few months
and nowhere has this been more prevalent than around oil services companies with assets in the Middle East as well as Russian companies with London listings.
The ongoing unrest in the Middle East has focussed investor attention on companies which have significant exposure in that region, and Petrofac is one of these companies given its installations in Iraq,
particularly the Rumaila and Majnoon oil fields where they have maintenance contracts with BP and Shell. For the moment the unrest in the north of the country hasn't filtered down to its operations in the south of the country, which only represent around 5% of the company's revenues in 2014 in any case. It also has an agreement to help in the commissioning of the Badra oil field in a joint venture with Gazprom, which could become problematic in the event sanctions against Russian companies escalate.
Currently sanctions only affect new business so there shouldn't be any negative fallout from current business in this regard
though there might be some blowback from Petrofac's operations in Russia itself, where the company has a training centre on Sakhalin Island. In May the company issued a profits warning which saw its share slide 15% after the company downgraded its expectations for its Integrated Energy Services division. Since then
the company has won a number of contracts for deals in Algeria, Malaysia and Kuwait amongst others and announced new orders worth $6.8bn
from its onshore engineering unit (ECOM), announcing in June that full year net profit would be in the region of $600m, with a significant weighting towards the latter part of this year. In total this translates into an overall backlog of $20bn much higher than last year.
Today's numbers reinforced this cautiously positive narrative a
s the company confirmed its guidance for this year of between $580m and $600m, though profits fell 44%, due to some delays om projects in the first half of this year, which resulted in the profits warning in May. When the
latest round of sanctions against Russia was announced there was probably some concern about the effects on the number of UK domiciled Russian mining companies
that are currently listed on the LSE, which could make banks and other institutions reluctant to deal with them. Two of the better known companies are
mining and steel making conglomerate Evraz,
which has several operations in Russia and Ukraine, as well as Canada and the US, and
Russia and Kazakhstan based gold producer Polymetal
and both these companies are expected to update the markets later this month. Despite the sanctions
Evraz was able to raise $425m from a consortium of European banks including ING and Deutsche Bank over a period of five years, a
nd this has assuaged some concerns that these companies might find themselves shut off from finance in the coming months. This would be a concern given that
Evraz has been going through some difficult times given it is down 75% over the last couple of years and has debts of around $6bn
. There has been some speculation that the company would look to
offload some of its North American assets in the form of an IPO with numbers of between $1bn and $1.5bn
being bandied about, and this speculation does appear to be helping the
shares
rebound sharply from the March lows at of 52p. Whether this actually pans out remains to be seen given recent denials by Conrad Winkler the company's North American CEO, but given the recent sale of a stake in its South African operation, Highveld Steel to a local partner Macrovest speculation has inevitably increased. As far as
Polymetal is concerned its shares have also had a rough ride recently largely as a result of the recent slide in gold and copper prices,
the share price is down nearly 50% from the highs seen at the end of 2013, but the company did say it expected to beat its gold production guidance for the current year, when it released a trading statement at the end of last month. With a
dividend yield of less than 1% and gold prices remaining on the weak side it is easy to understand why the share price has come under pressure
, while the company's recent acquisitions, only serve to reinforce the cautious outlook. When all is said and done it would appear that for all the concerns about sanctions and geopolitics, thus far
any fallout from either of the above appears to be fairly well contained
, begging the question as to what all the fuss was about.
That may change though
, particularly if the situation in Ukraine escalates and further sanctions are applied.
The material (whether or not it states any opinions) is for general information purposes only, and does not take into account your personal circumstances or objectives. Nothing in this material is (or should be considered to be) financial, investment or other advice on which reliance should be placed. No opinion given in the material constitutes a recommendation by CMC Markets or the author that any particular investment, security, transaction or investment strategy is suitable for any specific person.