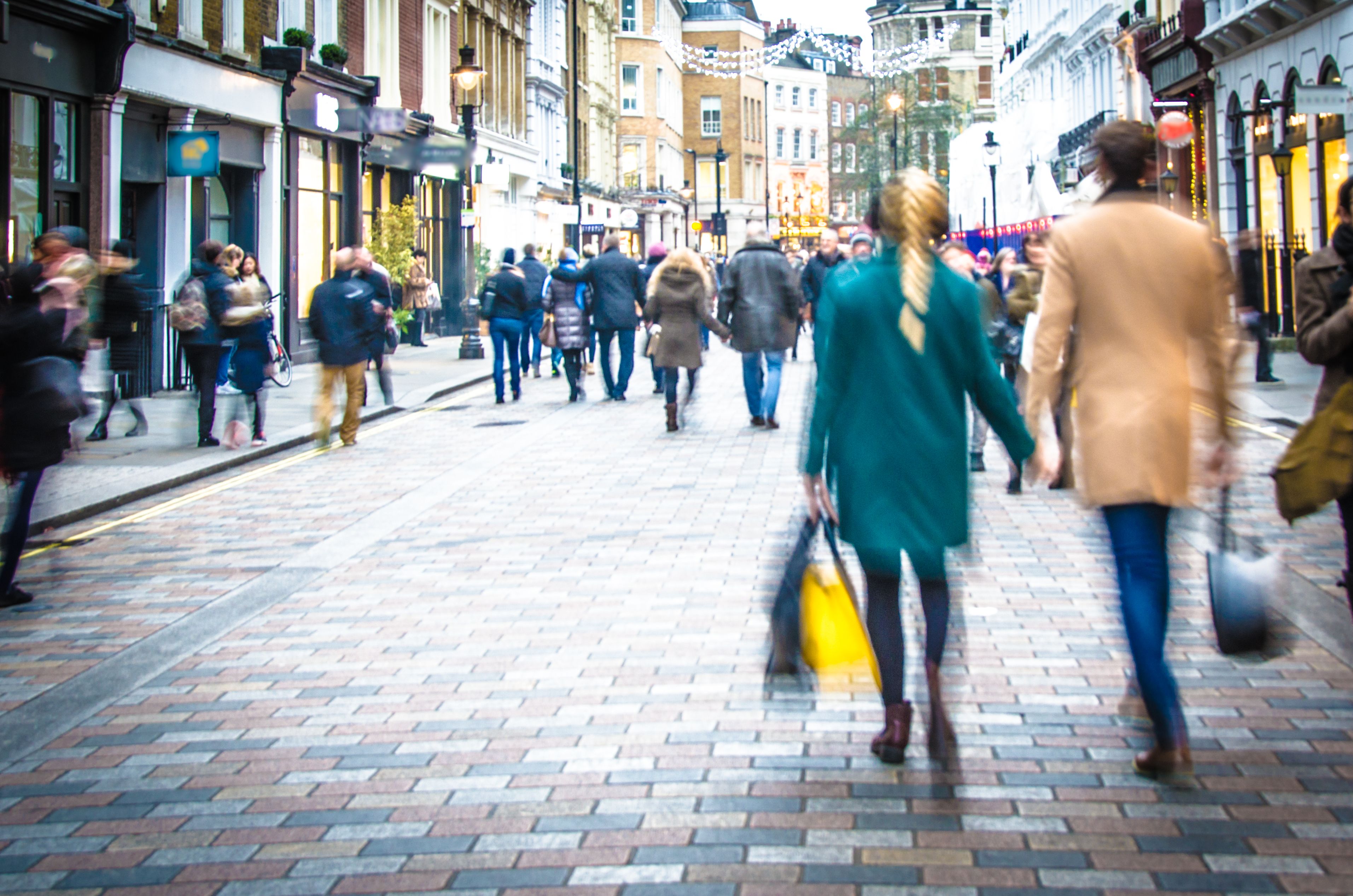 The pressure on the retail sector has been a consistent staple for investors since the end of the financial crisis, partly as a result of changing shopping habits, but also due to rising costs and outdated business models.
This year, illustrated by the way UK consumers behaved over the so called 'Black Friday' and 'Cyber Monday' weekend, we've seen some rather mixed messages from what is slowly becoming a regular event for UK consumers.
Spending in the lead up to Christmas now appears to take place over a longer period of time, not altogether surprising when companies like Amazon start their pre-Christmas and Black Friday sales promotions from the middle of November. This tends to stretch the overall spend over a longer period of time, creating a smoothing effect for retail sales growth which has been much better this year than it was over 12 months ago.
It also has to be remembered that the problems last year, which saw retail sales growth plunge, were largely self-inflicted by the Bank of England's reckless rate cut in the wake of the 2016 Brexit referendum vote which sent inflation soaring and squeezed consumer spending.
Since the end of last year, as can be seen from the retail sales chart below, consumer activity has improved, mostly in line with the slow decline in CPI inflation from peaks of 3.1%. Wages growth has also slowly improved over time from 1.7% in mid-2017 to 3.3% now.
For most of the summer annual retail sales growth averaged in excess of 3.5%, and while it has slipped back as we head towards the end of the year, the numbers still look much better than they were this time last year.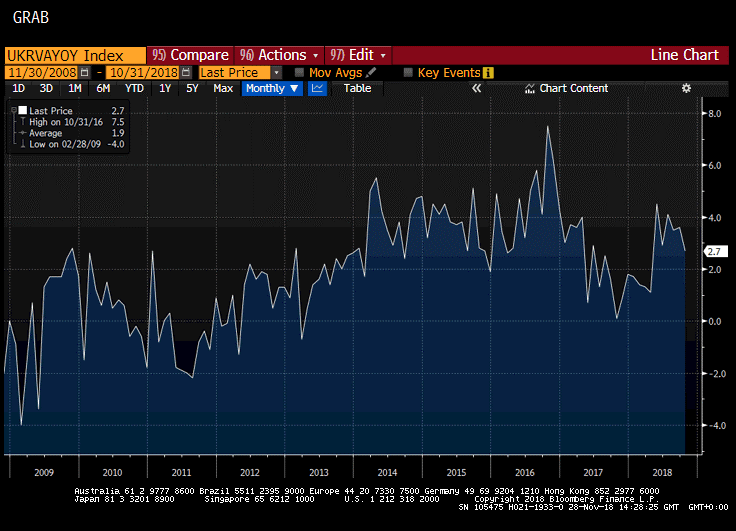 Source: Bloomberg
That isn't to say that 2018 hasn't been a hard year for retailers, it most definitely has, given we've seen Maplin go under, while companies like Carpetright, Debenhams, Dunelm, House of Fraser and Mothercare have all issued warnings about profits. The tough environment has even dragged in major bellwethers like John Lewis, which reported a 99% fall in profits in its last set of numbers, calling into question in some quarters its motto of "never knowingly undersold".  
It hasn't all been bad news for retailers, there have also been some success stories. But as we head towards the Christmas period and absorb the latest John Lewis and Marks and Spencer TV ads, consumer spending does appear to be more resilient than it was a year ago.
This may have something to do with the fact that wages growth has now overtaken price inflation, and as long as that continues the outlook for 2019 should be encouraging, assuming our esteemed politicians don't find a way to throw a wrench in the economic gears.
John Lewis reinforced those hopes of a decent year-end by reporting that store sales and web sales smashed records as consumers snapped up a wide range of goods over the course of the Black Friday weekend, with sales up 7.7% on the same week last year.
For the sector as a whole, it's been a year of two half's with a fairly flat performance in H1 despite the problems from the 'Beast from the East'. However, the second half has seen a steady decline in the sector with the FTSE 350 General Retailers index sliding over 25% since its July peaks.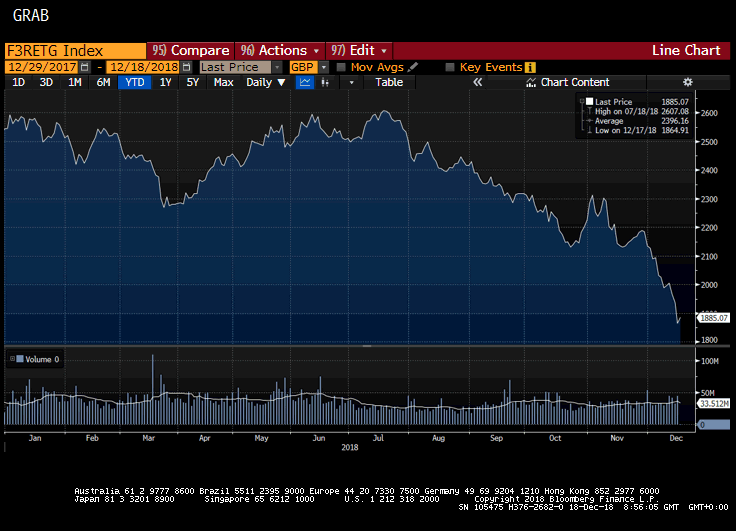 Source: Bloomberg
The reasons for the struggle are not too hard to find given that the top three companies in the index are Next, Kingfisher and Marks and Spencer, which make up almost 50% of the sector.
As can be seen from the chart below, with the exception of Next, the major high street names have struggled.
Inditex, who own Zara, and New Look, which has traditionally done well, have struggled the past two years. So has Associated British Foods, who own Primark, which after a decent 2017 has struggled for most of this year despite seeing higher profits across all of its geographies of the UK, US and Europe, with investors seemingly more concerned about slowing sales than the actual headline numbers. More curiously, while it doesn't have an online presence yet, it is still able to get people into its shops to buy its products.
Next, which looked set to post some decent share price gains in the first half of this year, has slowly seen those gains evaporate as the company blamed the hot summer weather for a slowdown in sales. It also saw a decline in profits to £311.1m, with its high street retail business seeing a 23% fall in profits. Fortunately, a 21% rise in profits in its online business was able to mitigate most, if not all of that.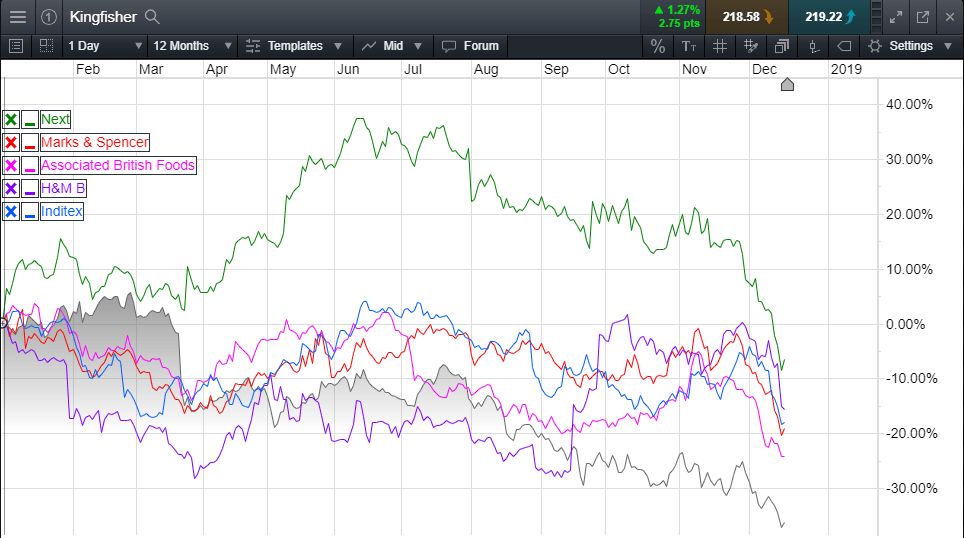 Source: CMC Markets
Even the retailers who did well in 2017 have struggled this year, ASOS being a case in point having a disappointing year despite a gain of over 30% in 2017, its share price has crashed back sharply since October, wiping out all of its gains for 2017, and down even more year to date, after downgrading its outlook for the current fiscal year in its most recent trading update this week.
It's been a similar story for more bespoke clothing retailers, of the likes of Burberry, but it's been a tougher ride for the rest of the sector as Ted Baker and Boohoo.com have both slipped sharply as concerns about the outlook as we head into 2019, have started to impact trading as margins get slashed in an attempt to shift inventory.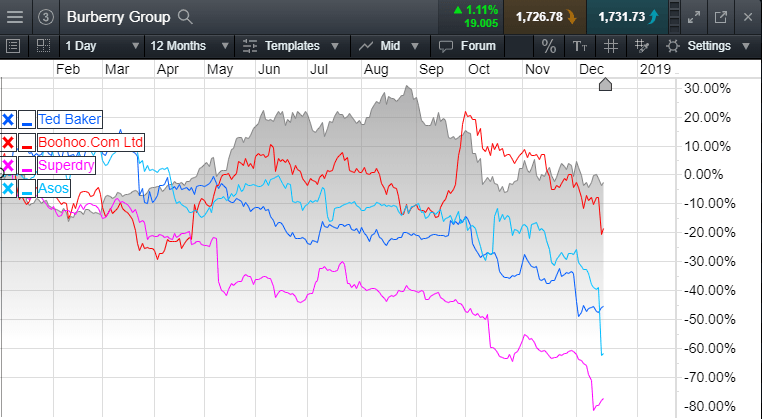 Source: CMC Markets
 
It's been a disappointing year for Ted Baker, having seen peaks of 3,230 this year, the shares have slid sharply since those March peaks.
Profit and revenue had been good, with revenue up 3.5% helped by a 24% rise in online sales but due its exposure to House of Fraser the company reported a 3% drop in profits for the six months to August to £24.5m. This followed a £600k hit in respect of money it isn't expected to get back, in the wake of House of Fraser's collapse and subsequent restructuring. These numbers suggest that the company could well miss consensus expectations of revenue of £621m and pre-tax profit of £75.9m. As a benchmark, profits rose to £69m last year, as decent performances across the board saw revenues rise to £592m.
With the shares down over 40% from their peaks this year the company's pessimistic outlook, hasn't been helped by scandals around CEO Ray Kelvin which has damaged its brand.
Burberry's share price performance hasn't been the same since the departure of Angela Ahrendts in 2015, while replacement CEO Christopher Bailey was soon replaced by Marco Gobbetti, who decided to adopt a more targeted high-end approach by focusing on the top end of the luxury market.
This approach does appear to be paying dividends after profits showed a rise of 36% to £173m in November, despite lower overall sales for the first half of the year. The new 'Kingdom' collection by creative designer Riccardo Tissi appears to have attracted favourable reviews and the guidance for the full year remains intact. However, the shares have slipped back quite a bit from their August peaks on the back of concerns about a slowdown in Asia, particularly in Chinese markets.
 
Revenue for the full year is still expected to increase to £2.73bn, but the outlook for profit is slightly less clear given that the main trading periods for Burberry are yet to come around Christmas and Chinese New Year.
After a solid 2016 SuperDry has seen its shares get a soaking this year, down 60% year-to-date to three-year lows, with the move lower accelerating in October after the company announced a profit warning due to the unseasonably warm summer weather. This apparently prompted a slowdown in sales of its autumn and winter collections, causing the company to downgrade its profit expectations by £10m. The company also cited currency effects due to hedging effects which weren't able to offset exchange rate fluctuations. For all of the negativity, revenue remains on course to rise from the previous year, however profits look set to be lower, and this is keeping downward pressure on the share price.
As one of the major beneficiaries of the move to online shopping, Boohoo.com has had an up and down few years since its IPO in 2014. Peaking at over 260p a share a year ago, the shares crashed spectacularly over concerns about shrinking margins, before finding a base just below 150p earlier this year. Twelve months ago the company posted half-year pre-tax profits of £20.3m on revenues of £262.9m, and while the performance since then has continued to improve, investors have steered clear despite profits for the full year in March rising 40% on the previous year to £43.3m. In the first quarter of this year, this trend continued across its brands which included Pretty Little Thing, with sales up 53% across the board.
Despite this continued growth in sales and revenue, investors have stayed remarkably cool towards the stock. In an attempt to reinvigorate investor confidence, the company announced it had poached Primark's COO John Lyttle to be its new CEO from March next year, as it embarks on an ambitious overseas expansion plan.
In spite of a choppy year the shares look set to finish 2018 around 20% down on the year, as margin concerns leak into the online part of the retail sector. 
Conclusion
UK retail has had a difficult year despite the improved climate around retail sales growth. This growth in headline numbers from a disappointing 2017 appears to have been encouraged by heavy discounting, as well as the erosion of retailer margins, which has claimed a number of high profile victims. It could claim a whole lot more in 2019 if Sports Direct CEO Mike Ashley is correct in his recent assessment of the sector, when he said that the current environment was smashing retailers to pieces.
His recent activities in the sector relating to Debenhams and House of Fraser has seen the Sports Direct share price hit heavily, and for all the criticism he has faced from various politicians about his company's industrial relations, if it weren't for him the carnage on the high street this year could have been much worse.
Whatever you think of the Sports Direct boss, at least we have one CEO who isn't afraid to tell it like it is, in the hope that our economically illiterate politicians will look at new ways to try and deal with a problem that is decimating the high street.
The increase in business rates, along with higher staffing costs as a result of the living wage have also shrunk margins, so even without Brexit the challenges would have been just as significant. Brexit is possibly an excuse for a retail environment which is struggling to adopt to the growth in online and click and collect.
The retail sector is likely to remain vulnerable to further shocks in the weeks and months ahead, irrespective of the upcoming Brexit denouement, however a benign outcome is likely to be preferable if only for the sake of consumer confidence, which has now started to impact margins in the online space, something most investors didn't consider a possibility at the beginning of this year.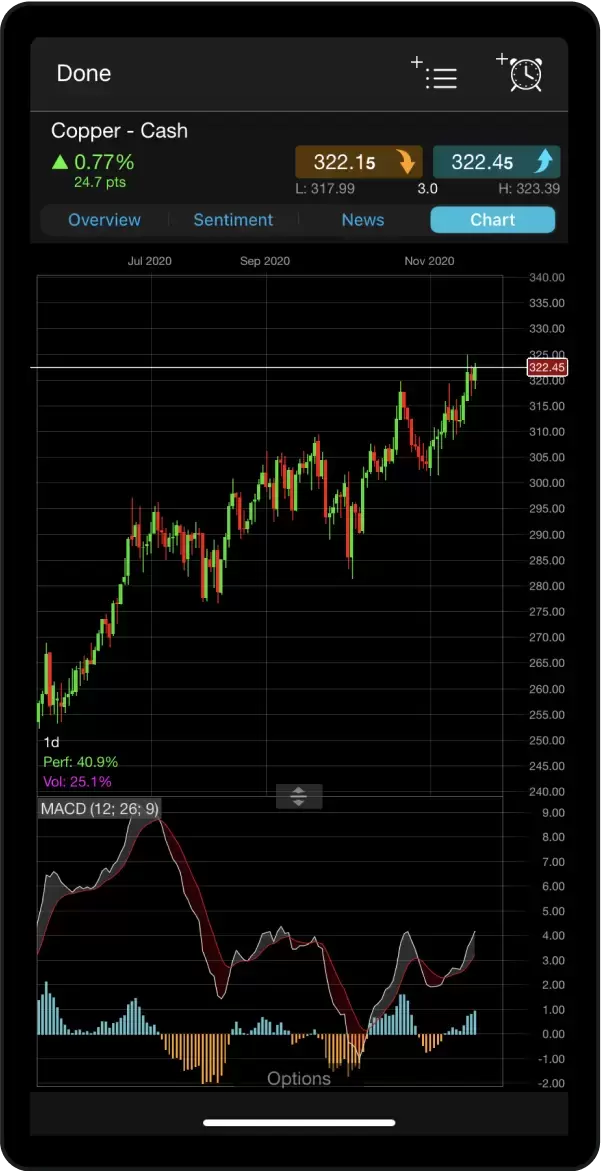 Find your flow: four principles for trading in the zone
Learn about the four trading principles of preparation, psychology, strategy, and intuition, and gain key trading insights from some of the world's top investors.
Get this free report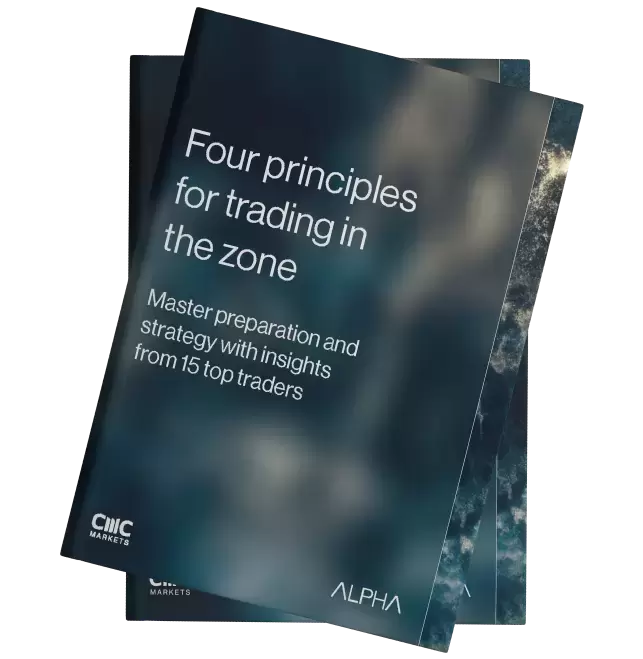 Disclaimer: CMC Markets is an execution-only service provider. The material (whether or not it states any opinions) is for general information purposes only, and does not take into account your personal circumstances or objectives. Nothing in this material is (or should be considered to be) financial, investment or other advice on which reliance should be placed. No opinion given in the material constitutes a recommendation by CMC Markets or the author that any particular investment, security, transaction or investment strategy is suitable for any specific person. The material has not been prepared in accordance with legal requirements designed to promote the independence of investment research. Although we are not specifically prevented from dealing before providing this material, we do not seek to take advantage of the material prior to its dissemination.