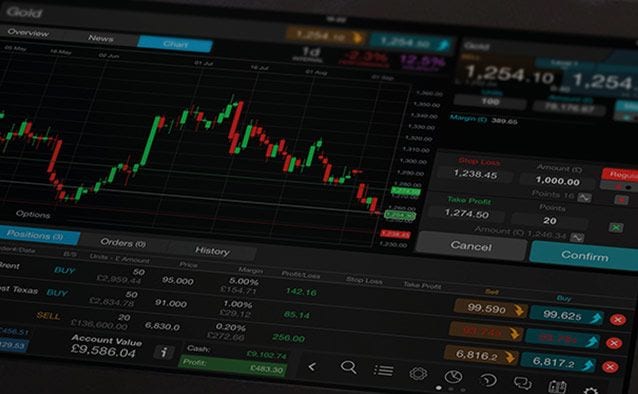 Click here to receive new analysis by email
The horrendous market sell-down
Singapore's stock index, the FTSE STI, has fallen 4% over the last week. During the past month, it has lost more than 10% in Sing dollar terms. Worse still, on a USD basis, the local bourse has given up more than 12%. At the risk of appearing in denial, the drop in the local STI is unusual for an index traditionally used in a flight to quality or safety. Given the months ahead aren't looking too promising either, this acute pullback is notable, particularly in how quickly it has all come about. To be fair, Singapore's poor performance has tracked those of its regional neighbours. On a USD basis, Malaysia's KLCI is -15%, SET is down 9% and Taiwan off 14% on a one-month return basis. Even Hong Kong's HSI, sheltered from the USD strength, is off almost 10% during this period. What makes this sell down of Singapore and Asian markets slightly baffling, however, is the lack of panic that would characteristically accompany such meltdowns. Instead, the sell down in Asian markets this past months has been plagued by a consistent supply of stocks, offered and replenished in size on a daily basis (on the bid side of the buy/sell equation mostly). This is executed in an eerie, almost mechanical fashion.
Amount of assets in ETFs
When traditional fund managers sell, they usually just get out fast and in dramatic fashion. When funds are switching, they usually sell stocks or markets and buy others with the proceeds of the original sale. This time it seems like the tide is going out but refusing to come back in, even after its regular, daily cycle. Just as strange, this selling does not feel like retail selling either, as index stocks are the ones primarily being knocked down. We may be starting to see the effects and influences of indices and index tracker funds, especially from funds invested in the growing ETF space. "Indices and the companies that calculate them have grown so powerful that they do not just track markets, but move them" according to a recent FT article. A Bloomberg report in early August suggests that not only have ETF assets overtaken those of hedge funds on a global scale, but the annual turnover of ETFs is about 870% it's capitalisation per year. This means that every dollar invested in ETFs was turned over 8.7 times last year. This 'velocity' - and the multiplier effect it creates - is incredible when compared to US stocks, which came in at a mere 200% last year.
What does it all mean?
ETFs and Indices are no longer popular only amongst retail individuals; they are also increasingly sought after by institutions and companies. They generally offer lower fees than mutual funds, lower taxes than some index funds and they're easier to buy and sell, way quicker than the application and redemption procedure of mutual funds, which can be cumbersome. In other words, investors here can get in and out of a position as easily as they can shares in an exchange, and they often do so, based on the historical numbers just shared. They offer investors and traders the best mobility when playing the many asset classes represented. When a trader buys into an ETF like the Nasdaq-listed iShares MSCI All Country Asia ex Japan ETF, they are buying a close replica of the MSCI ASIA ex Japan Index with a population of roughly 612 Asian weighted blue chip shares across key Asian markets. This purchase would normally create a new ETF unit if there are no 'natural' investors selling their units on the opposing side. When a new ETF unit is created, the manager for the fund would mirror a purchase of the component stocks across the Asian markets. When this happens - especially in size - the markets would rise in reaction to this demand for shares. Accordingly, this generates a resulting rise in the indices, which attracts more buyers looking to participate in the upswing. The 'circle of life' continues, and it can move markets by the way. Conversely, panic triggered by "Black Swan" events like the Yuan's devaluation and, even earlier, the Chinese stock market crash, could start and accelerate a downward spiral. Amongst the more popular and larger Asian ETFs, the iShares MSCI All Country Asia ex Japan ETF (Net Assets: USD3 billion, Number of Holdings: 612 Asian equities) and the NYSE Arca-listed iShares MSCI Pacific ex Japan ETF(Net Assets: USD 2.1 billion, Number of Holdings: 145 Asian equities) have seen their number of shares outstanding decline by 20% and 10% respectively since May this year. It looks like it may take a little while longer before the 'tide' returns.


IMPORTANT NOTE AND DISCLAIMERS
Market Opinions
Any opinion(s), news, research, analyses, prices, or other information contained on this website / document is provided as general market commentary and are from publicly available resources or otherwise obtained, and does not constitute investment advice nor does it seek to market, endorse, recommend or promote any investment or financial product. CMC Markets Singapore Pte Ltd. (Reg No./UEN: 200605050E) ("CMC Markets") will not accept liability for any loss or damage, including without limitation to, any loss of profit, which may arise directly or indirectly from use of or reliance on such information.
Accuracy of Information
The content is subject to change at any time without notice, and is provided for the sole purpose of assisting traders to make independent investment decisions. CMC Markets has taken reasonable measures to ensure the accuracy of the information, however, does not guarantee its accuracy, and will not accept liability for any loss or damage. CMC offers no financial advisory services in any of the content or vouch for the veracity of any information.
Distribution
The content of this publication is not intended for distribution, or use by, any person in any country where such distribution or use would be contrary to local law or regulation. None of the services or products referred to or mentioned are available to persons residing in any country where the provision of such services or investments would be contrary to local law or regulation. It is the responsibility of the reader to ascertain the terms of and comply with any local law or regulation to which they are subject.
Third Parties
CMC Markets may provide you with opportunities to link to, or otherwise use, sites and services offered through or by third-party(ies). Your use of these third-party services is subject to such terms as posted by these third-party(ies). We have no control over any third-party site or service and we are not responsible for any changes to any third-party service or for the contents thereof, including, without limitation, any links that may be contained in or accessible through such third-party service. These links are provided solely as a convenience to you. You will need to make your own independent judgment regarding your interaction with these third-party sites or services. Our inclusion of advertisements for, or links to, a third-party site or service does not constitute an endorsement of any of the representations, products or services listed therein.
Important Note
Each reader/recipient agrees and acknowledges that: (a) no express undertaking is given and none can be implied as to the accuracy or completeness of this document; (b) this document does not constitute in any way a solicitation nor incentive to sell or buy any Shares, Stock Options and Contracts For Difference (CFDs) and similar and assimilated products; (c) each reader/recipient of this document acknowledges and agrees to the fact that, by its very nature, any investment in Shares, Stock Options, CFDs and similar and assimilated products is characterised by a certain degree of uncertainty; that consequently, any investment of this nature involves risks for which the reader/recipient is solely responsible and liable. It is to be noted that past performance is not necessarily indicative of future results. In this respect, past performance of a financial product do not guarantee any and are not an indication as to future performance; (d) the use and interpretation of this document require financial skill and judgement. Any utilisation whatsoever by the reader/recipient, relating to this document, as well as any decision which the reader/recipient may take regarding a possible purchase or sale of Shares, Stock Options, CFDs and similar and assimilated products, are the sole responsibility and liability of the reader/recipient who acknowledges and agrees to this as a condition precedent to and prior to any access to this document; (e) as a result of the above, all legal liability directly or indirectly arising whatsoever.