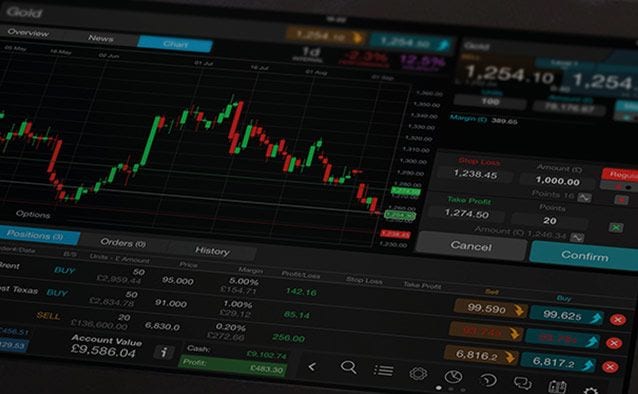 Click here to receive new analysis by email
Insane volatility
The insane volatility in China's markets - which has seen regular daily swings up and down of over 5% in Chinese benchmark stock indices - is spreading across to developed markets. Measures by the Chinese authorities to counteract the sell-off are actually proving counter-productive. Over 50% of Chinese-listed firms have suspended trading, and this number is likely to rise. Leveraged investors are now trapped, unable to sell any of the 1,500 suspended stocks that will inevitably be losing value with the broader markets. This forces the investors to sell other holdings which, perhaps without intervention, they may otherwise have held onto, or even bought more of, on the dip. The result is that declines are exacerbated. It goes without saying that movements in the Chinese stock market don't necessarily correlate to China's economy. This applied on the way up, when Chinese stocks rallied over 100% in the space of a year, while economic growth was the slowest in six years. This should also be the case on the way down. Just because stocks are crashing, it doesn't necessarily have a knock-on effect on China's economy.
Out of pocket
A stock market bust can, of course, leave a lot of people out of pocket, and that could dampen domestic spending, which has already been waning. Also, smaller market capitalisations will mean Chinese businesses cannot borrow as much for expansion, limiting employment opportunities and further curtailing spending. On a more positive side, retail investors make up 80% of stock ownership in Chinese shares, so losses in the stock market should not have a large, direct impact on institutional investment into the wider economy. So why are commodities - including oil, copper, silver, iron ore and associated resource stocks -crashing alongside Chinese stocks? In part, it is the same phenomenon mentioned above. Locked out of suspended shares or caught in margin calls, Chinese investors have been forced to sell other assets. Commodities are already under pressure from the prospect of a rate hike in the USA, which reduces the demand for non-yielding assets. The idea that a stock market crash could put a hole in China's economy and reduce demand from the world's biggest resource consumer is adding to the pain for commodities
Bubble burst
The wider concern is a loss of faith in the Chinese government. The bubble in China's stock market was a creation of the government, and they have now unwittingly popped it. The encouragement to invest through the Shanghai-Hong Kong Stock Connect, the re-opening of IPO markets with low valuations and the expectation of easier monetary policy all fuelled a rush of buying. There was little to no consideration of future earnings growth. When Chinese authorities allowed fund managers to short sell and increased margin requirements, the red flag was waved and the smart money started distributing, while the dumb money was still accumulating. If the supposedly omnipotent Communist Party have shown such ineptitude with regard to stock markets, who's to say the same thing won't happen with the wider economy? If China's authorities do lose control of the economy, it will have huge impact on global growth, and by implication global stock markets. China's economy is still expanding faster than all developed nations, and there will be the inevitable dead-cat bounce in stock markets, but the fragility of a command economy has been exposed again.
IMPORTANT NOTE AND DISCLAIMERS Market Opinions Any opinion(s), news, research, analyses, prices, or other information contained on this website / document is provided as general market commentary and are from publicly available resources or otherwise obtained, and does not constitute investment advice nor does it seek to market, endorse, recommend or promote any investment or financial product. CMC Markets Singapore Pte Ltd. (Reg No./UEN: 200605050E) ("CMC Markets") will not accept liability for any loss or damage, including without limitation to, any loss of profit, which may arise directly or indirectly from use of or reliance on such information. Accuracy of Information The content is subject to change at any time without notice, and is provided for the sole purpose of assisting traders to make independent investment decisions. CMC Markets has taken reasonable measures to ensure the accuracy of the information, however, does not guarantee its accuracy, and will not accept liability for any loss or damage. CMC offers no financial advisory services in any of the content or vouch for the veracity of any information. Distribution The content of this publication is not intended for distribution, or use by, any person in any country where such distribution or use would be contrary to local law or regulation. None of the services or products referred to or mentioned are available to persons residing in any country where the provision of such services or investments would be contrary to local law or regulation. It is the responsibility of the reader to ascertain the terms of and comply with any local law or regulation to which they are subject. Third Parties CMC Markets may provide you with opportunities to link to, or otherwise use, sites and services offered through or by third-party(ies). Your use of these third-party services is subject to such terms as posted by these third-party(ies). We have no control over any third-party site or service and we are not responsible for any changes to any third-party service or for the contents thereof, including, without limitation, any links that may be contained in or accessible through such third-party service. These links are provided solely as a convenience to you. You will need to make your own independent judgment regarding your interaction with these third-party sites or services. Our inclusion of advertisements for, or links to, a third-party site or service does not constitute an endorsement of any of the representations, products or services listed therein. Important Note Each reader/recipient agrees and acknowledges that: (a) no express undertaking is given and none can be implied as to the accuracy or completeness of this document; (b) this document does not constitute in any way a solicitation nor incentive to sell or buy any Shares, Stock Options and Contracts For Difference (CFDs) and similar and assimilated products; (c) each reader/recipient of this document acknowledges and agrees to the fact that, by its very nature, any investment in Shares, Stock Options, CFDs and similar and assimilated products is characterised by a certain degree of uncertainty; that consequently, any investment of this nature involves risks for which the reader/recipient is solely responsible and liable. It is to be noted that past performance is not necessarily indicative of future results. In this respect, past performance of a financial product do not guarantee any and are not an indication as to future performance; (d) the use and interpretation of this document require financial skill and judgement. Any utilisation whatsoever by the reader/recipient, relating to this document, as well as any decision which the reader/recipient may take regarding a possible purchase or sale of Shares, Stock Options, CFDs and similar and assimilated products, are the sole responsibility and liability of the reader/recipient who acknowledges and agrees to this as a condition precedent to and prior to any access to this document; (e) as a result of the above, all legal liability directly or indirectly arising whatsoever.