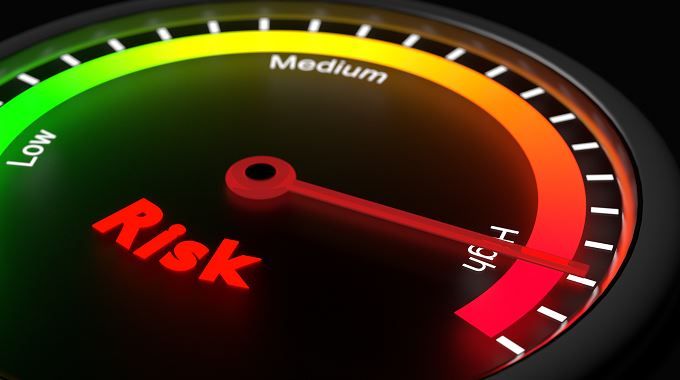 US equities took a hit on Monday after disappointing earnings guidance from Caterpillar and Nvidia. Both firms blamed deteriorating demand from China as the main reason behind the earnings downgrade.
The world's largest construction equipment manufacturer, Caterpillar's earnings per share of $2.55 largely underwhelmed the consensus forecast of $2.99. Its 2019 profit forecast of $11.75 to $12.75 also came below the market estimate of $12.73. Its share price tumbled over 9%. Chipmaker Nvidia slashed its Q4 revenue guidance to $2.2 billion from $2.7 billion, highlightingconcerns of deteriorating macroeconomic conditions, particularly in China.
The machinery and chipmaker giant's earnings guidance painted a weaker outlook for the peak earnings season ahead. The trade and growth uncertainties surrounding markets over the past few months has started to materialise and US president Donald Trump's radical trade policy has resulted in an adverse economic impact, including to US companies.
Crude oil prices tumbled 3% overnight on rising concerns of a demand slowdown from China and evidence of increasing US oil output, which inhibits the oil market from reaching a supply-demand balance. China industrial profit registered two consecutive monthly falls in December 2018, on slowing prices and weaker factory activity, suggesting that government's fiscal stimulus so far is insufficient to lift growth. Technically, Brent crude oil prices failed to break out of the key resistance level of $63 and has since entered into consolidation. Its momentum indicator MACD looks to have formed a 'bearish crossover' and its immediate support level can be found at around the $58.3 area (SuperTrend 10,2).
GBP/USD is seeing strong resistance at around the 1.320 area and the currency faces a major test with today's UK parliament debate on Theresa May's plan B. If no clear alternative solution on the Irish backstop is agreed, and situation returns to chaos, it could spark a round of profit-taking activities from sterling, which has enjoyed a fantastic rally in the past month.
Singapore investors are concerned about external events and US earnings this week, but remained relatively composed as local corporate earnings so far largely met expectations. Due to a resurge in trade and geopolitical uncertainties this week, sentiment is likely to remain cautious until the sky is cleared.
GBP/USD chart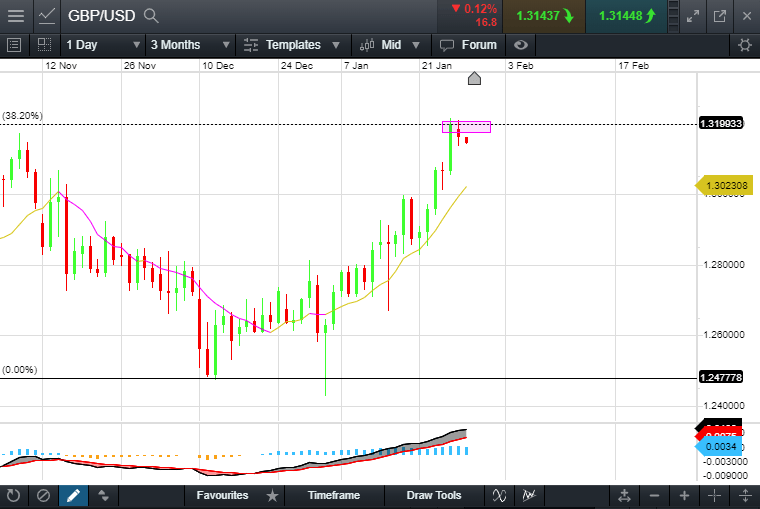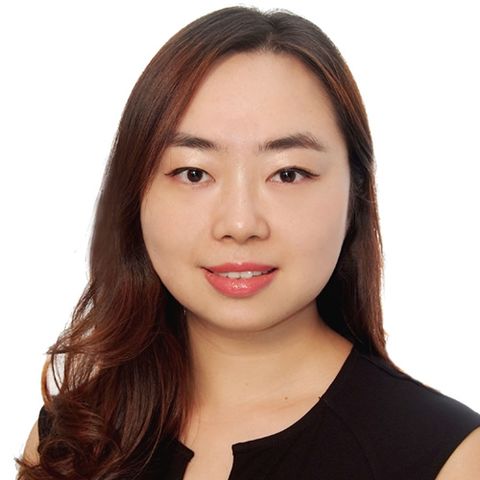 Margaret Yang Yan