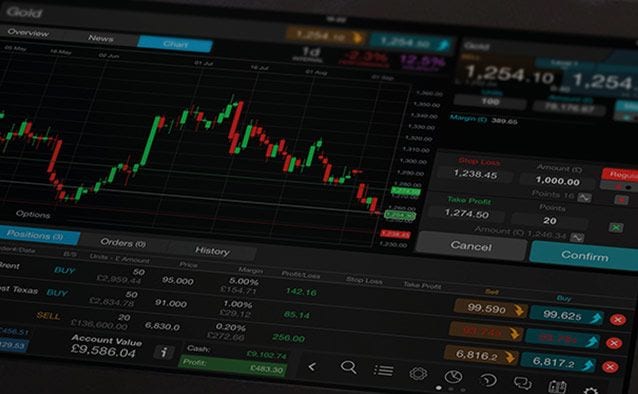 Click here to receive new analysis by email
Singapore-listed banks
OCBC: Singapore's second-largest bank this morning posted a 14% increase in second-quarter net profit, led by higher interest income and contributions from Greater China and Indonesia. This even as net interest margins declined due to reduced market gapping activities and a lower loan-to-deposit ratio. As a comparison, DBS earlier this week reported an increase in NIM to a three-year high. That said, OCBC's numbers this morning beat market expectations as the positives from the continuing integration of recent China acquisitions are starting to prove to be positive drivers for the bank going forward. OCBC reported Q2 net profit of SGD1.05 billion versus expectations of SGD969 million. UOB: Also out this morning, UOB posted a 5.7% drop in its Q2 net versus the same period from one year ago. Net profit of SGD762million came in shy of the market's expectations of close to SGD830 million. While client franchise income continued to show healthy growth, lower treasury and investment income led to the earnings miss.
Neptune Orient Lines
NOL posted net profits of SGD1.22 billion or USD890 million in Q2 numbers out after trading in the markets closed yesterday. Included in the numbers was the sale of their logistics business to Kintetsu Japan earlier in the year, for USD887 million. Excluding this, NOL made USD3 million in net profit for the quarter, up from a loss of USD54 million in Q2 2014. The company acknowledges that, while the group's container shipping business continues to face a challenging environment- characterised by over capacity and weak market demand - they remain focused on improving their cost competitiveness and yield optimism to return their linear business to sustained profitability. Also according to ST, which cited NOL's CEO Ng Yat Chung, "NOL could be sold if the price is right".
US GDP
The US released Q2 GDP of 2.3% versus an expected 2.6%. Although this headline growth came in a bit short of expectations, it was more than offset by a big upward revision to Q1 GDP, well into positive territory. In addition, consumer spending remained strong and core PCE inflation, a measure the Fed uses, rose to 1.8%, above street expectations and close to the Fed's 2.0% medium-term target. Overall stocks in the US ended the day flat with the biggest reaction to the growth number seen in the DXY.
IMPORTANT NOTE AND DISCLAIMERS Market Opinions Any opinion(s), news, research, analyses, prices, or other information contained on this website / document is provided as general market commentary and are from publicly available resources or otherwise obtained, and does not constitute investment advice nor does it seek to market, endorse, recommend or promote any investment or financial product. CMC Markets Singapore Pte Ltd. (Reg No./UEN: 200605050E) ("CMC Markets") will not accept liability for any loss or damage, including without limitation to, any loss of profit, which may arise directly or indirectly from use of or reliance on such information. Accuracy of Information The content is subject to change at any time without notice, and is provided for the sole purpose of assisting traders to make independent investment decisions. CMC Markets has taken reasonable measures to ensure the accuracy of the information, however, does not guarantee its accuracy, and will not accept liability for any loss or damage. CMC offers no financial advisory services in any of the content or vouch for the veracity of any information. Distribution The content of this publication is not intended for distribution, or use by, any person in any country where such distribution or use would be contrary to local law or regulation. None of the services or products referred to or mentioned are available to persons residing in any country where the provision of such services or investments would be contrary to local law or regulation. It is the responsibility of the reader to ascertain the terms of and comply with any local law or regulation to which they are subject. Third Parties CMC Markets may provide you with opportunities to link to, or otherwise use, sites and services offered through or by third-party(ies). Your use of these third-party services is subject to such terms as posted by these third-party(ies). We have no control over any third-party site or service and we are not responsible for any changes to any third-party service or for the contents thereof, including, without limitation, any links that may be contained in or accessible through such third-party service. These links are provided solely as a convenience to you. You will need to make your own independent judgment regarding your interaction with these third-party sites or services. Our inclusion of advertisements for, or links to, a third-party site or service does not constitute an endorsement of any of the representations, products or services listed therein. Important Note Each reader/recipient agrees and acknowledges that: (a) no express undertaking is given and none can be implied as to the accuracy or completeness of this document; (b) this document does not constitute in any way a solicitation nor incentive to sell or buy any Shares, Stock Options and Contracts For Difference (CFDs) and similar and assimilated products; (c) each reader/recipient of this document acknowledges and agrees to the fact that, by its very nature, any investment in Shares, Stock Options, CFDs and similar and assimilated products is characterised by a certain degree of uncertainty; that consequently, any investment of this nature involves risks for which the reader/recipient is solely responsible and liable. It is to be noted that past performance is not necessarily indicative of future results. In this respect, past performance of a financial product do not guarantee any and are not an indication as to future performance; (d) the use and interpretation of this document require financial skill and judgement. Any utilisation whatsoever by the reader/recipient, relating to this document, as well as any decision which the reader/recipient may take regarding a possible purchase or sale of Shares, Stock Options, CFDs and similar and assimilated products, are the sole responsibility and liability of the reader/recipient who acknowledges and agrees to this as a condition precedent to and prior to any access to this document; (e) as a result of the above, all legal liability directly or indirectly arising whatsoever.