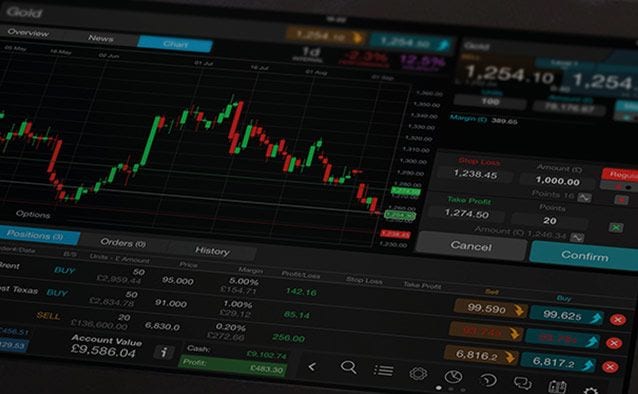 US stocks were knocked hard last night, with technology names bearing the brunt of selling. The Nasdaq was off 2.37% with theS&P500 down 1.46%. Key semi-con companies including Intel, Broadcom and Mircon were whacked by as much as 5% as the recent strength in the greenback put fears of lower earnings back on the first page of most trading books again. Earlier on, US Durable Goods orders had come in light with a decline of 1.4% versus market estimates of an increase of 0.4%. While consumption indicators are a better gauge of the current state of the recovering pace of the US economy, markets seemed willing to trade off any non-consensus data announcements. For a change, energy stocks were in the green last night ,up around 1.2% . WTI - in it's seventh day of strength, a first in almost three quarters- is testing a key level of US$47.5 (cash), as shown here. Finally the VIX traded up as much as 13% as traders decided to increase protection, recognising the volatility that the second quarter of 2015 may present.
NOL
NOL stood out in yesterday's trade on the SGX, gaining 7% to close at SGD1.01. Looking at the chart below, the stock looks to have completed a period of consolidation, with the possibility of a resumption of its upward track. If the next resistance level of S$1.05 can be broken, a test of the 2014 high of S$1.135 may be next on the cards. However, the stock needs first to hold above this break-out level of S$0.98. Should this level fail to hold, we may also see it ease back down to S$0.935. During these past months, NOL has been re-rated due to an improvement in the operating climate for container lines. Firstly, the lower price of oil has allowed them to lower bunker costs. This has supplemented NOL's effort these past years in their shift for more fuel-efficient ships. The recent sale of their APL Logistics arm has raised them US$1.2 billion, crucial in helping them lower gearing substantially, hence allowing them focus and commitment in their core linear operations. Finally, with the recent end to industrial action by the West Coast Port workers in the US, the months of gridlock that had been a bugbear for shippers including NOL are in the process of being cleared, and the flow of trade has restarted. This is critical as NOL is most exposed to the trans-pacific sector. Below is a simple comparison between the share price of NOL and some of their biggest regional competitors. Despite its strength in January, NOL is still an industry laggard when compared over the past year's performance.
IMPORTANT NOTE AND DISCLAIMERS Market Opinions Any opinion(s), news, research, analyses, prices, or other information contained on this website / document is provided as general market commentary and are from publicly available resources or otherwise obtained, and does not constitute investment advice nor does it seek to market, endorse, recommend or promote any investment or financial product. CMC Markets Singapore Pte Ltd. (Reg No./UEN: 200605050E) ("CMC Markets") will not accept liability for any loss or damage, including without limitation to, any loss of profit, which may arise directly or indirectly from use of or reliance on such information. Accuracy of Information The content is subject to change at any time without notice, and is provided for the sole purpose of assisting traders to make independent investment decisions. CMC Markets has taken reasonable measures to ensure the accuracy of the information, however, does not guarantee its accuracy, and will not accept liability for any loss or damage. CMC offers no financial advisory services in any of the content or vouch for the veracity of any information. Distribution The content of this publication is not intended for distribution, or use by, any person in any country where such distribution or use would be contrary to local law or regulation. None of the services or products referred to or mentioned are available to persons residing in any country where the provision of such services or investments would be contrary to local law or regulation. It is the responsibility of the reader to ascertain the terms of and comply with any local law or regulation to which they are subject. Third Parties CMC Markets may provide you with opportunities to link to, or otherwise use, sites and services offered through or by third-party(ies). Your use of these third-party services is subject to such terms as posted by these third-party(ies). We have no control over any third-party site or service and we are not responsible for any changes to any third-party service or for the contents thereof, including, without limitation, any links that may be contained in or accessible through such third-party service. These links are provided solely as a convenience to you. You will need to make your own independent judgment regarding your interaction with these third-party sites or services. Our inclusion of advertisements for, or links to, a third-party site or service does not constitute an endorsement of any of the representations, products or services listed therein. Important Note Each reader/recipient agrees and acknowledges that: (a) no express undertaking is given and none can be implied as to the accuracy or completeness of this document; (b) this document does not constitute in any way a solicitation nor incentive to sell or buy any Shares, Stock Options and Contracts For Difference (CFDs) and similar and assimilated products; (c) each reader/recipient of this document acknowledges and agrees to the fact that, by its very nature, any investment in Shares, Stock Options, CFDs and similar and assimilated products is characterised by a certain degree of uncertainty; that consequently, any investment of this nature involves risks for which the reader/recipient is solely responsible and liable. It is to be noted that past performance is not necessarily indicative of future results. In this respect, past performance of a financial product do not guarantee any and are not an indication as to future performance; (d) the use and interpretation of this document require financial skill and judgement. Any utilisation whatsoever by the reader/recipient, relating to this document, as well as any decision which the reader/recipient may take regarding a possible purchase or sale of Shares, Stock Options, CFDs and similar and assimilated products, are the sole responsibility and liability of the reader/recipient who acknowledges and agrees to this as a condition precedent to and prior to any access to this document; (e) as a result of the above, all legal liability directly or indirectly arising whatsoever.