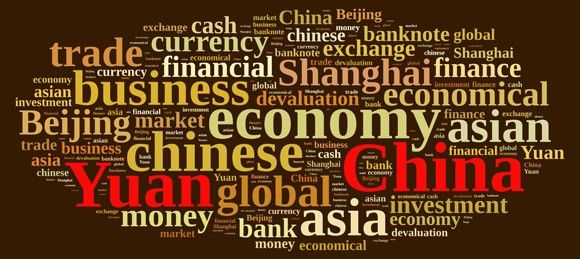 October was a mixed month for global equities, positive for European and UK stocks but negative for US markets as the uncertainty over the outcome of the US election continues to cap the upside.
While Hillary Clinton is still expected to win the final vote, e-mail concerns notwithstanding, next week's outcome could well be too close for comfort, and the potential for surprises from either side of the political divide is likely to remain fairly high.
Weak sentiment was further reinforced by continued procrastination from OPEC members as they seek to convince the markets they are serious about freezing, let alone capping output. Yesterday's slide in oil prices was the biggest one day decline in the whole month of October, and served to reinforce that for all the talk of an agreement in Algiers in September, the various members remain as far apart as ever, on who should cut and by how much.
After spending most of yesterday under pressure the pound rebounded strongly on the news that Bank of England governor Mark Carney would be staying in his post until the middle of 2019, one year longer than his initial 5 year term. While yesterday' announcement appears to have settled the immediate problem of Mark Carney's future, a welcome development given all the other concerns surrounding Brexit it does throw up a slightly different problem. The one year extension as opposed to the three year extension means that Mr Carney will be leaving just as the UK would probably be about to exit the EU, assuming all the timelines work as expected, and there are no delays, in triggering Article 50 at the end of Q1 2017. As far as potential timings go that isn't particularly helpful.
While there were reports of him considering his position over the weekend, due to feeling a little bruised at some of the criticism that has come his way, this was always likely to be the expected outcome as the Bank of England governor reinforced his position as head of the central bank, in what turned out to be a clever political power play on his part.
Open a live account
Unlock our full range of products and trading tools with a live account.
Losses can exceed your deposits.
Free demo account
Practise trading risk-free with virtual funds on our Next Generation platform.
One thing is certain while Mr Carney may have won this particular battle, he still needs to be a lot more sure footed when it comes to the next few years, than he has been over the last three years. Not for nothing is he known as the "unreliable boyfriend" and he will need to work hard to shed that particular moniker, or he will in all likelihood face further criticism. After all when you receive a salary package of £800k, then the bar is likely to be set fairly high which means that criticism is likely to be part of the job description, in which case he'll need to develop a thicker skin. Criticism goes with the territory, just as ECB President Mario Draghi and Fed Chief Janet Yellen.
On the data front overnight both the Reserve Bank of Australia and the Bank of Japan left monetary policy unchanged, both of which was expected. The Bank of Japan in particular has only just recently tweaked its monetary policy so further action so soon afterwards would be tantamount to an admission of failure, having said that by adjusting their inflation forecasts lower, they may as well have admitted that in any case.
With the US Federal Reserve set to conclude its penultimate two day meeting tomorrow, attention turns this week to a plethora of data announcements starting today with a host of manufacturing reports, from across the globe.
Overnight the latest Japanese and Chinese manufacturing PMI's for October showed that economic activity in both countries remained relatively subdued, though there was an improvement in the Chinese numbers. Japan manufacturing PMI came in at 51.4, slightly down from September, while both Chinese manufacturing numbers came in at 51.2, an improvement on the previous month and on the official measure its highest level in over two years.
In September the manufacturing sector in the UK experienced a Lazarus like rebound at the end of the quarter, jumping to 55.4, having been in contraction at the beginning of the quarter. In October the expectation is slightly more modest but nonetheless we still expect to see a decent number of 54.6.
Due to a European holiday today the latest French and German manufacturing numbers are due out tomorrow, but aren't expected to differ much from last week's preliminary numbers.
In the US the manufacturing sector continues to look a little weak, with yesterday's unexpectedly disappointing October Chicago PMI suggesting a similarly weak reading for today's latest ISM manufacturing number. Expectations are for an improvement to 51.8, from 51.5, but we could come in lower than that if recent regional data is any guide.
EURUSD – the break back through the 1.0950 level, at the end of last week after last week's low of 1.0850 opens up the prospect of a move back towards the 1.1100 area again.
GBPUSD – the pound to hold above the key support between the 1.2080 and 1.2100 area. We need to get through the 1.2270 area to stabilise and argue for a move up through the 1.2330 area. A break below the 1.2000 area has the potential to open up the previous flash crash lows at 1.1950, and possibly lower.
EURGBP – having failed to get close to the 0.9080 area, failing at 0.9030 yesterday we've slipped back below 0.9000 raising the prospect of a move towards the 0.8870 area on a break below the 0.8950 level.
USDJPY – the US dollar continues to struggle near the 105.50 area, which could see it slip back towards the 104.20 area. While above here the the upside should remain intact, or risk a move back to 102.80. The 106.70 area and the 200 day MA, and July highs remains the next potential target.
CMC Markets is an execution only service provider. The material (whether or not it states any opinions) is for general information purposes only, and does not take into account your personal circumstances or objectives. Nothing in this material is (or should be considered to be) financial, investment or other advice on which reliance should be placed. No opinion given in the material constitutes a recommendation by CMC Markets or the author that any particular investment, security, transaction or investment strategy is suitable for any specific person.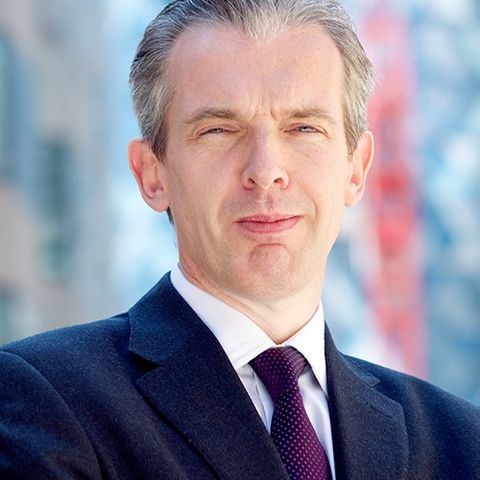 Michael Hewson