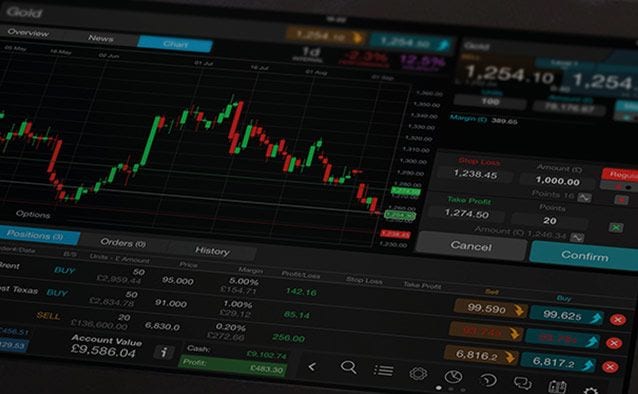 Shallow business cycles and luke warm recoveries have been the order of the day for post GFC economies. "Weaker for longer" has turned out to be a useful theme trading and investment theme when it comes to world economies. The theme has applied to a whole range of forecasts ranging from when interest rates would rise to when inflation might return and whether we have seen the bottom of commodity markets. The reasons for this are well understood. They include slower population growth; high debt and unemployment; political timidity on economic reform and structural problems in emerging economies. For many commodities, the bear market is now 4 -5 years old. Copper and iron ore, for instance, peaked in 2011 while Oil made its post GFC high in 2012. Declining prices have been driven by the simple dynamic that more is being produced than used. In most cases this remains the case. For example:
The International Energy Agency estimates that in the September quarter, world oil supply exceeded demand by an average 1.6m barrels per day. The supply surplus has been running for around 2 years and storage capacity is starting to get stretched
A recent Reuters' survey of global copper analyst predicts a 349,000 tonne surplus in 2015
The World Steel Association forecasts that global steel demand will fall 1.7% in 2015. At the same time iron ore production has been rising and the market remains in surplus
So how will this situation be turned around? Theoretically of course, it's possible for balance to be restored either through supply cuts, demand growth or a combination of both. Interestingly however, history suggests that suppliers are reactive when it comes to cutting supply. While they do eventually cut production, this is a reluctant process that leaves supply exceeding demand. Often, this requires a surprising amount of pain with prices falling to unexpectedly low levels and staying there for some time. Supply cuts can help slow price declines or put a floor under the market but are not usually enough to usher in a new long term cycle of rising prices. This requires solid demand growth. Commodity bear cycles tend to change when, after years of under investment in new production, demand growth starts to push past supply capacity, surprising to the upside and leaving the market in long term under-supply. Against this background, the weaker for longer theme where things take longer than you expect may still be worth keeping in mind. Firstly supply cuts are taking a lot longer than most expected. There are quite a few reasons for this:
Interest rates are low. Low debt costs mean producers can cover cash costs even though they are making an accounting loss This has tended to keep bankers at bay and staved off bankruptcies and forced closures
Technology has allowed cost savings and productivity gains. This has produced a race to the bottom. We are still at a stage of the cycle where many companies are acting on the assumption that they will not be the "marginal producer" forced out of the game when the music does eventually stop
There's a high degree of Government ownership in both oil and metals markets where China's State Owned Operators account for either a substantial proportion of production or consumption. Government owners tend to have deeper pockets and are of course concerned about the social and strategic implications of shutting production. In some cases large investment funds have been developed to provide a cushion against the rainy day of a commodity downturn.
Governments also come into play when industries under threat (ranging from steel to aluminium) seek help from taxpayers via subsidies to avoid cutting production.
On the demand side of the equation, China is of course the major swing factor for many commodities. It accounts for around 66% of global seaborne iron ore demand and more than 40% of world copper demand. Commodities have been hit by falling demand growth due to China's property slowdown and the rebalance of its economy away from heavy industry and infrastructure investment. By the middle of last year, China's services sector had grown to around 52% of the economy from 38% in 2010. The flip side of the coin is that secondary industries such as manufacturing and construction declined to around 46% of GDP. One aspect of China's rebalancing is that in future different commodities will be the ones to benefit most from China's growth. Consumption commodities such as energy and high value food products are likely to see the biggest growth while construction commodities such as steel will get proportionately less benefit from China's growth. With production cuts happening gradually at best and world demand growth still constrained, it may be some time yet before many commodities approach balance between demand and supply. Markets are forward looking but they will need to be reasonably close to balance before the weight of money gets behind a new long term bullish commodity cycle. If you share this point of view then, at least for the first few month of this year, it may pay to apply the weaker for longer theme when it comes to commodities and related instruments like the Aussie, Kiwi and Canadian Dollars. Significant rallies may only be a temporary phenomenon for a while yet.
Monthly Copper Chart
Source: CMC Markets - December 2015
CMC Markets is an execution only provider. The material (whether or not it states any opinions) is for general information purposes only, and does not take into account your personal circumstances or objectives. Nothing in this material is (or should be considered to be) financial, investment or other advice on which reliance should be placed. No opinion given in the material constitutes a recommendation by CMC Markets or the author that any particular investment, security, transaction or investment strategy is suitable for any specific person.