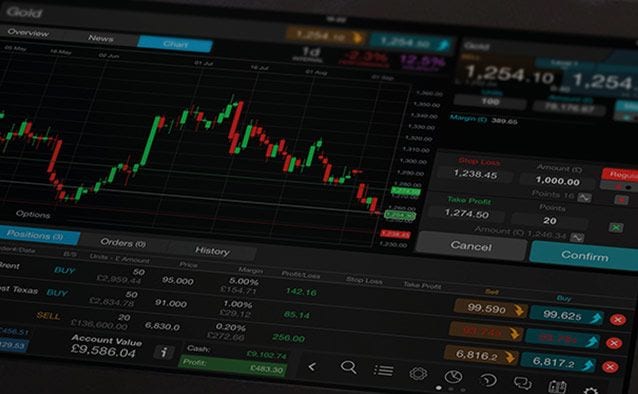 It looks like there's a chance that the high-flying Chinese airlines will begin with their descent soon. After a stunning eight-week flight they are beginning to find themselves in altitudes where the air may be a wee bit thin. For example, the best performer of the bunch, China Southern, more than doubled over the past two months. On a year's return basis, they were up more than 200% when the stock hit its all-time high of HKD8.38 early last month. Both China Eastern and Air China have also registered equally stunning returns, albeit slightly below China Southern's performance. The sector has a compelling revaluation story. Growth in the top line is spurred largely by the huge appetite for travel by China's growing middle class, both for tourism and commerce. Concurrently bottom-line margin improvements have also been propped up in these past nine months by the lower energy costs following the collapse of crude. With the Chinese government enforcing a ban on airlines from hedging their fuel requirements, these companies are able to reap almost immediate benefits from their lower energy bills. However, things could also turn the corner pretty quickly for this group. Valuations, while still relatively low in PER terms, are twice where they were just a short time ago. Oil too has had a 'stealth' rally of almost 50% since its low at the beginning of March. Ironically, this was the same time Chinese Airlines took off in this almost 'capitulation' manner! With the oncoming headwinds faced by the Chinese stock markets in general, perhaps we should also 'fasten our seat belts' here. Let's only hope that the landing will not be a hard one!
Possible pair trade on Cathay vs SIA
Cathay Pacific and SIA compete in largely the same operating environment. They both have strong appeal to premium travelers, and compete on efficiency and service. Operationally also, they share similarly aggressive fuel-hedging policies. As a result, they have both languished behind the Chinese carriers in earnings growth and also in price performance. Cathay's stock, however, has pulled away from SIA significantly since the middle of March, pulled largely by the focus in Hong Kong on airline stocks there, thanks to the Chinese carriers. Is there an opportunity for a pair trade here on the back of a 'reversion to mean' theoretical assumption?
Cathay vs SIA - 10% from 'equilibrium'?

IMPORTANT NOTE AND DISCLAIMERS Market Opinions Any opinion(s), news, research, analyses, prices, or other information contained on this website / document is provided as general market commentary and are from publicly available resources or otherwise obtained, and does not constitute investment advice nor does it seek to market, endorse, recommend or promote any investment or financial product. CMC Markets Singapore Pte Ltd. (Reg No./UEN: 200605050E) ("CMC Markets") will not accept liability for any loss or damage, including without limitation to, any loss of profit, which may arise directly or indirectly from use of or reliance on such information. Accuracy of Information The content is subject to change at any time without notice, and is provided for the sole purpose of assisting traders to make independent investment decisions. CMC Markets has taken reasonable measures to ensure the accuracy of the information, however, does not guarantee its accuracy, and will not accept liability for any loss or damage. CMC offers no financial advisory services in any of the content or vouch for the veracity of any information. Distribution The content of this publication is not intended for distribution, or use by, any person in any country where such distribution or use would be contrary to local law or regulation. None of the services or products referred to or mentioned are available to persons residing in any country where the provision of such services or investments would be contrary to local law or regulation. It is the responsibility of the reader to ascertain the terms of and comply with any local law or regulation to which they are subject. Third Parties CMC Markets may provide you with opportunities to link to, or otherwise use, sites and services offered through or by third-party(ies). Your use of these third-party services is subject to such terms as posted by these third-party(ies). We have no control over any third-party site or service and we are not responsible for any changes to any third-party service or for the contents thereof, including, without limitation, any links that may be contained in or accessible through such third-party service. These links are provided solely as a convenience to you. You will need to make your own independent judgment regarding your interaction with these third-party sites or services. Our inclusion of advertisements for, or links to, a third-party site or service does not constitute an endorsement of any of the representations, products or services listed therein. Important Note Each reader/recipient agrees and acknowledges that: (a) no express undertaking is given and none can be implied as to the accuracy or completeness of this document; (b) this document does not constitute in any way a solicitation nor incentive to sell or buy any Shares, Stock Options and Contracts For Difference (CFDs) and similar and assimilated products; (c) each reader/recipient of this document acknowledges and agrees to the fact that, by its very nature, any investment in Shares, Stock Options, CFDs and similar and assimilated products is characterised by a certain degree of uncertainty; that consequently, any investment of this nature involves risks for which the reader/recipient is solely responsible and liable. It is to be noted that past performance is not necessarily indicative of future results. In this respect, past performance of a financial product do not guarantee any and are not an indication as to future performance; (d) the use and interpretation of this document require financial skill and judgement. Any utilisation whatsoever by the reader/recipient, relating to this document, as well as any decision which the reader/recipient may take regarding a possible purchase or sale of Shares, Stock Options, CFDs and similar and assimilated products, are the sole responsibility and liability of the reader/recipient who acknowledges and agrees to this as a condition precedent to and prior to any access to this document; (e) as a result of the above, all legal liability directly or indirectly arising whatsoever.