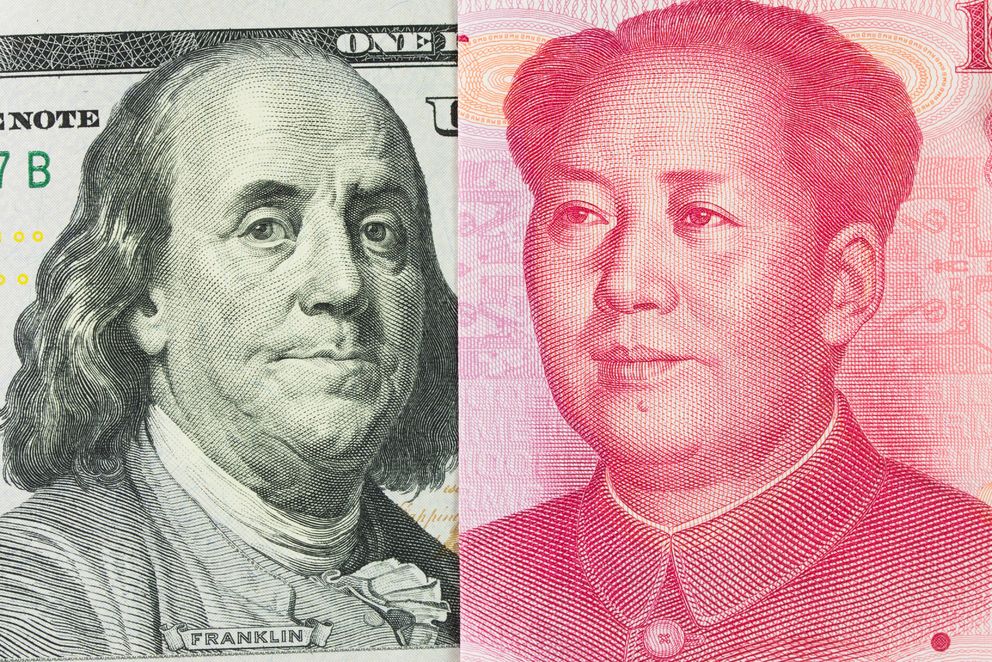 China new yuan loans and M2 smashed market expectation from the upside, according to data released on late Friday afternoon. M2 went up 8.6% from a year earlier, and new yuan loans surged 1.690 trillion yuan.
Both rebounded from their recent lows. This is another positive signal showing that policymakers' attempts to boost the slowing economy is going in the right direction, following a strong rebound in manufacturing PMI readings earlier this month.
Friday also came with an upbeat trade balance data, which suggests China's export in March rebounded 14.2%, rendering February's sharp decline more like a one-time event. Trade surplus surged by 32.6 billion yuan, smashing forecasts of 7.05 billion yuan. Imports, however, registered a decline of 7.6%, which was more than expected. Improved trade data further alleviated concerns over impact of the prevailing trade tension between the world's two largest economies.
The Aussie dollar registered a strong gain following the release of China data on Friday, surging to a multi-week high of 0.719 before easing to 0.717 area this morning. Technically, AUD/USD is riding an ascending trend since early April, forming higher highs in its 4-hour chart. Fibonacci extension points out potential resistance at 0.718 (78.6%) and 0.721 (100%) level, and support at 0.715 (61.8%) level.
Poor Australian economic data and a slumping housing market hammered the currency, and this level has priced-in two rate cuts in the next 18 months. This deeply stretched status can provide a ground for meaningful rebounds, if China data continues to improve and scrap recession fears. Tuesday's RBA meeting minutes will release details of the central bank's view on inflation, employment and the housing market.
Goldman Sachs, Citigroup and Bank of America's first quarter financial reports tonight will set the tone for US earnings season, which is critical for not only the US equity market, but also broad sentiment of global markets. Against the backdrop of a global synchronized slowdown and rising trade tariffs, earnings growth is likely to slow down. Meanwhile, US-China trade negotiations has made further progress as Treasury Secretary Mnuchin said a reciprocal enforcement mechanisms is possible, bringing it a big step closer to reaching a deal.
China M2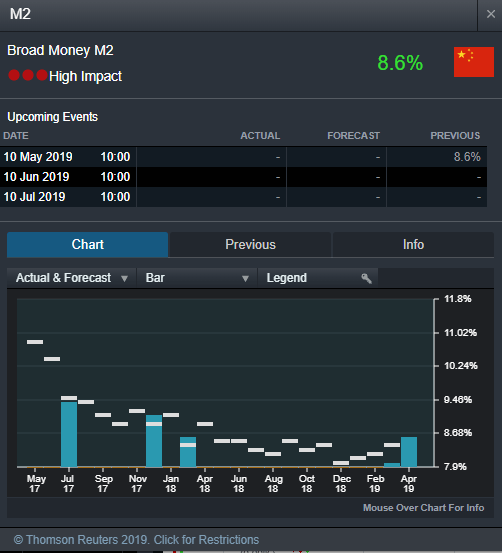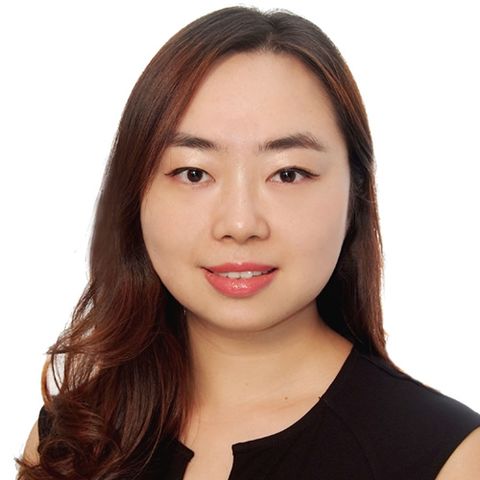 Margaret Yang Yan