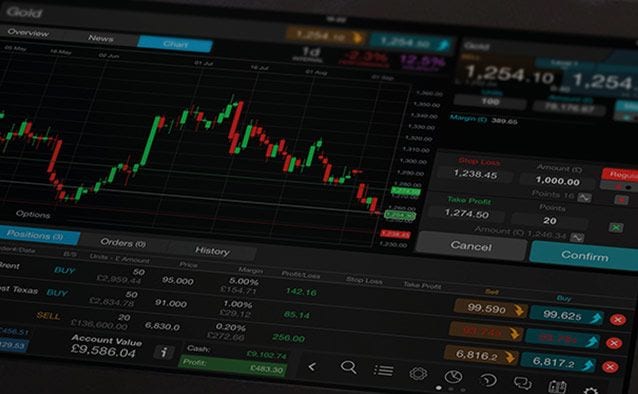 China A-H Shares
HK H shares continued a stunning ascend yesterday, adding more than 2.5%. Over the week, the Hong Kong China H-shares index has added more than 10%. From a purely technical point of view, the huge spike at the open followed by a closing near the opening levels may suggest that we are in a capitulation stage, with 'all buyers already in'. This may as a result see some near-term profit taking. Nevertheless, trading the spread between the A-H shares remains an attractive concept. The narrowing of the premiums of A to H shares is essentially inevitable, as the convergence of the price difference for a company's share traded at different venues presents clear arbitrage opportunities. In the case of the A-H shares rate at which this spread will 'completely' close would be when both tranches become fully fungible. Unlike the linear deterioration of time premium for derivatives such as warrants and options, the rate of narrowing for the A-H spread depends more on the pace of opening of the finance and securities sector in China which is probably a more unpredictable path. With this random pace, even the most humble of traders will be able to identify trading opportunities along the way.
Noble in muddy waters
A fresh assault was made on Noble yesterday. This time the aggressor is reputed short seller Muddy Waters, who has declared a commercial interest in seeing Noble's stock sell off. While Muddy Waters concurred with most of Iceberg's previous allegations, their own report only managed to offer new angles that were at best marginal compared to those of Iceberg's. The damage was done, however, with Noble's stock hammered as much as 8% at one stage. With Muddy Waters declaring having an open short position on the stock, they may have been buyers in the market yesterday, progressively covering their shorts. More than 130million shares in Noble traded yesterday. As we have maintained in our previous reports on Noble, the biggest risk for their business remains with the perception that key counterparties may have. This group could include bankers and trade creditors, with any unfavorable change in credit lines or terms of trade being a larger risk than the negative moves in share price. If we use Noble's Credit Default Swap as gauge for the risk perceived by this group of stakeholders, they certainly did not show any heightened state of alarm overnight. Noble's 20/06/20 CDS closed almost unchanged at a level of around 343. This compares to a recent high of 480 reached during the time of Iceberg's third report.
Chart of the Day- Fast Retailing
Following our report on Wednesday highlighting the 'new breed' of Japanese companies making their mark in the global arena competing against the world's best companies, Fast Retailing, the parent behind the Uniqlo brand, hit record highs this morning after guiding up their forward profit forecast by as much as 20%.
IMPORTANT NOTE AND DISCLAIMERS Market Opinions Any opinion(s), news, research, analyses, prices, or other information contained on this website / document is provided as general market commentary and are from publicly available resources or otherwise obtained, and does not constitute investment advice nor does it seek to market, endorse, recommend or promote any investment or financial product. CMC Markets Singapore Pte Ltd. (Reg No./UEN: 200605050E) ("CMC Markets") will not accept liability for any loss or damage, including without limitation to, any loss of profit, which may arise directly or indirectly from use of or reliance on such information. Accuracy of Information The content is subject to change at any time without notice, and is provided for the sole purpose of assisting traders to make independent investment decisions. CMC Markets has taken reasonable measures to ensure the accuracy of the information, however, does not guarantee its accuracy, and will not accept liability for any loss or damage. CMC offers no financial advisory services in any of the content or vouch for the veracity of any information. Distribution The content of this publication is not intended for distribution, or use by, any person in any country where such distribution or use would be contrary to local law or regulation. None of the services or products referred to or mentioned are available to persons residing in any country where the provision of such services or investments would be contrary to local law or regulation. It is the responsibility of the reader to ascertain the terms of and comply with any local law or regulation to which they are subject. Third Parties CMC Markets may provide you with opportunities to link to, or otherwise use, sites and services offered through or by third-party(ies). Your use of these third-party services is subject to such terms as posted by these third-party(ies). We have no control over any third-party site or service and we are not responsible for any changes to any third-party service or for the contents thereof, including, without limitation, any links that may be contained in or accessible through such third-party service. These links are provided solely as a convenience to you. You will need to make your own independent judgment regarding your interaction with these third-party sites or services. Our inclusion of advertisements for, or links to, a third-party site or service does not constitute an endorsement of any of the representations, products or services listed therein. Important Note Each reader/recipient agrees and acknowledges that: (a) no express undertaking is given and none can be implied as to the accuracy or completeness of this document; (b) this document does not constitute in any way a solicitation nor incentive to sell or buy any Shares, Stock Options and Contracts For Difference (CFDs) and similar and assimilated products; (c) each reader/recipient of this document acknowledges and agrees to the fact that, by its very nature, any investment in Shares, Stock Options, CFDs and similar and assimilated products is characterised by a certain degree of uncertainty; that consequently, any investment of this nature involves risks for which the reader/recipient is solely responsible and liable. It is to be noted that past performance is not necessarily indicative of future results. In this respect, past performance of a financial product do not guarantee any and are not an indication as to future performance; (d) the use and interpretation of this document require financial skill and judgement. Any utilisation whatsoever by the reader/recipient, relating to this document, as well as any decision which the reader/recipient may take regarding a possible purchase or sale of Shares, Stock Options, CFDs and similar and assimilated products, are the sole responsibility and liability of the reader/recipient who acknowledges and agrees to this as a condition precedent to and prior to any access to this document; (e) as a result of the above, all legal liability directly or indirectly arising whatsoever.