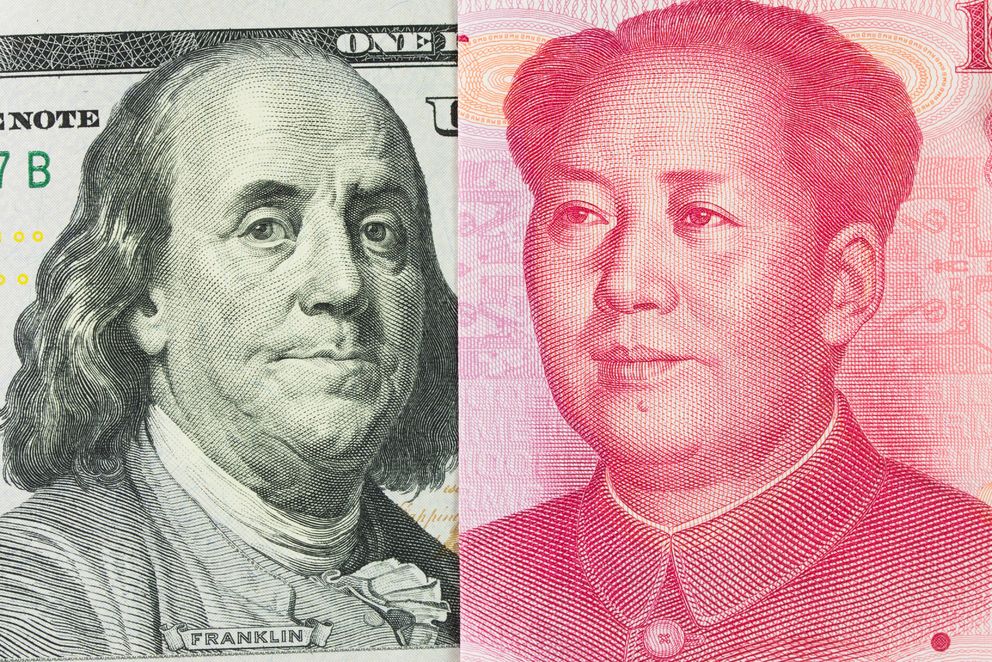 European markets recovered some of Monday's losses yesterday, but still remained uncertain due to some uncertainty surrounding this week's big meeting with US President Trump and China's President Xi. This meeting is likely to have an extra dimension added to it by last night's missile test by North Korea, whose timing can't have been coincidental, given recent hawkish rhetoric from Secretary of State Rex Tillerson.
With a big French political debate also taking place last night with all the key protagonists looking to put one over on the other it would appear that investors decided that discretion was the better part of valour.
US markets also finished the day pretty much where they finished the previous day, while gold prices had another go at the 200 day MA, which has thus far managed to cap its gains since the beginning of the year.
Having seen some decent manufacturing reports earlier this week it's now the turn of the services sector to have its day in the sun. This sector has helped drive a lot of the recent recovery, not only in the UK and the US but also in Europe as well.
Today's March PMI's are expected to confirm an acceleration in Spain, Italy, France and Germany with expectations of improvements to 57.2, 54.3, 58.5 and 55.6. While these numbers look pretty good, and are likely to confirm a decent expansion of economic activity they don't reflect the fact that youth unemployment still remains eye wateringly high in Spain, Italy and France.
In the UK this week's data can best be described as slightly lacklustre, with both manufacturing and construction coming up short of expectations at 54.2 and 52.2 respectively, which means there is much more emphasis on a good number for today's services number.
The services sector has been one of the main reasons the UK economy has managed to shrug off all the plague of locusts talk post last year's referendum, however rising prices do appear to be starting to take their toll on consumers wallets, and the services sector.
Today's March number is expected to show a slight improvement to 53.5 from 53.3 in February, though there is a concern that we might come in weaker than that, given recent weakness in some third party retail sales and lending data.
While most US investors will have their eyes fixed on Trump's golf course at Mar-a-Lago, we will also be getting a look at a key bellwether for Friday's US payrolls report in the form of the ADP payrolls report for March as well as the latest ISM services data.
After a bumper February report of 298k we are expected to see a weaker number of 191k, for March, which is still pretty decent and will show that the US labour market continues to perform fairly well.
The services sector is also expected to show a reading of 57.1, slightly weaker than February's 57.6.
We also get to see the latest Fed minutes after last month's highly anticipated rate rise, and in particular the reasons behind the decisions to leave growth and inflation forecasts unchanged, as well as the nature of the dissent from Minneapolis Fed President Neel Kashkari.
We do know that the Minneapolis Fed President favoured dealing with the size of the balance sheet first given that the Fed was still short of its inflation target and there still appeared to be slack in the labour market. While he was in a minority it will be interesting to note how many other Fed officials had similar concerns but decided to put them to one side for the sake of consensus.
Recent comments from William Dudley of the New York Fed and John Williams of the San Francisco Fed would appear to suggest that other Fed officials are turning their attentions to the size of the $4.2trn balance sheet in preference to further rate rises.
EURUSD – while below the 1.0720 area the risk remains for a move towards the 1.0600 initially and potentially 1.0580. We need to get back above the 1.0780 level to stabilise.
GBPUSD – currently finding support at the 1.2420 area and 50 day MA. We also have support down near the 1.2350 area, but while above here the risks favour a move higher through 1.2700 towards the 1.3000 area. Only a move below the1.2350 area would call this into question.
EURGBP – finding resistance at the 50 and 200 day MA at 0.8590 area for the moment. A move above here retargets the 0.8620 and 0.8700 level. While below the 0.8590 area the risk of a retest of the previous lows at 0.8400 remains. We also have support at 0.8450, trend line from the December lows.
USDJPY – currently finding support just above the 110.00 area we need to push back through the 111.60 area to stabilise and argue for a return towards the 112.50 area. Only above 112.50 the risk of a move below 110.00, and towards the 108.50 area diminishes.
CMC Markets is an execution only service provider. The material (whether or not it states any opinions) is for general information purposes only, and does not take into account your personal circumstances or objectives. Nothing in this material is (or should be considered to be) financial, investment or other advice on which reliance should be placed. No opinion given in the material constitutes a recommendation by CMC Markets or the author that any particular investment, security, transaction or investment strategy is suitable for any specific person.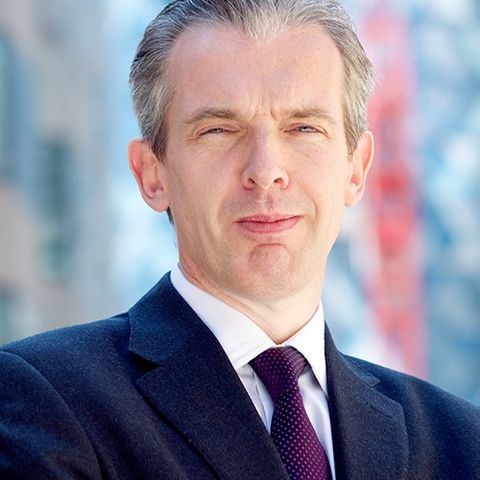 Michael Hewson