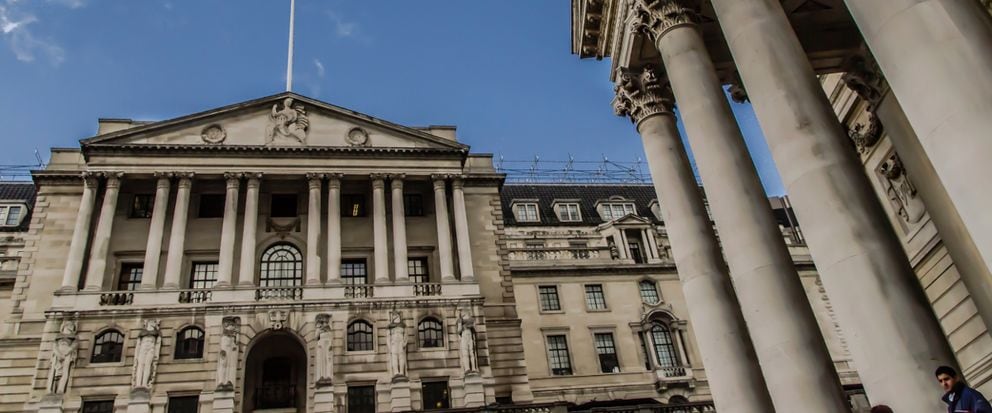 Europe
The sharp drop in the pound has sent UK markets sharply higher in the wake of today's surprise decision by the Bank of England to not only cut rates by 25 basis points, but also add another £70bn to its asset purchase program, £10bn of which will be the purchasing of corporate bonds over an 18 month period. The remaining £60bn will be in the form of government bonds, while to deal with the problem of margin compression on banks profitability the Bank announced a new "term funding scheme" for banks to borrow money for four years at 0.25% in order to fund cheap lending to businesses and households under certain conditions.
While the MPC's determination to use Chief economist Andrew Haldane's sledgehammer has hit the pound quite hard, it has also sent US and German yields lower as well, no doubt in expectation of a potential dovish counter response, from policymakers here.
This in turn raises the prospect that in acting so aggressively the Bank of England may be over reacting a little, particularly if, as most people suspect, today's moves don't make that much of a difference. It could turn out to be the monetary equivalent of dropping the sledgehammer on ones toe, especially if credit demand doesn't pick up as the MPC wants.
The FTSE100 having hit a three week low earlier today at 6,616 has rallied sharply back towards the highs we saw at the beginning of this week near 6,769.
Insurance company earnings have painted a fairly resilient picture in the latest numbers released this morning. Aviva posted interim results for H1 which saw a rise in operating profits of 13%, while insurance premiums saw a rise of 7%, while assets under management also saw a decent rise, up by 23% despite recent volatility in stock markets.
It's been a similar story at RSA Insurance which also saw a rise in profits of 20% in the first half of this year, despite large weather related losses from floods in the UK and Europe. Despite this the company raised its dividend to 5p a share, up from the previous 3.5p a share.
Of bigger concern will be the effect today's action taken by the Bank of England could have on future profitability given the negative effects lower interest rates might have on future margins. This appears to be reflected in the underperformance of Lloyds Banking and RBS shares which have lagged behind despite the announcement of the new term funding program. Maybe the concerns here are less about the availability of credit and more about the demand for it.
Asia focussed Standard Chartered on the other hand has continued to build on its gains of yesterday, as the bank announced a return to profit, on the back of a slightly lower bad loan rate, as well as better than expected revenues.
On the downside today Hikma Pharmaceuticals has slipped lower in the wake of the company's latest trading update and a ratings downgrade from Citigroup.
Also lower Randgold Resources has also slid sharply despite today's move higher in gold prices. It appears to be being punished by the markets after taking a hit to its Q2 production numbers due to extended downtime at a number of its outlets, with group production down 4%.
US
US markets managed to open slightly higher today after a mixed session yesterday, with the main focus on tomorrow's latest US payrolls report, as investors digest recent comments from the New York Fed's William Dudley when he said a rate rise might be appropriate by year end if circumstances permitted. In the latest economic data weekly jobless claims continued to remain steady coming in at 269k.
Tesla Motors is in focus this morning after the company posted a bigger than expected loss of $1.06c a share, over double expectations, and saw a drop in revenues, though the company did announce it was on course to deliver on increases to its production capabilities.
Media company Viacom shares also came under pressure after the company announced a 27% slide in profits as revenues continued to come under pressure at its MTV and Nickelodeon TV channels as legacy cable networks struggle with competition from the new streaming channels like Hulu and Netflix.
On the data front factory orders for June showed a decline of 1.5%, while May's numbers were revised down to -1.2%
FX
The pound is the worst performer after the Bank of England went beyond expectations on its latest monetary policy decision, by cutting rates to 0.25%, and adding to its quantitative easing program by £70bn, while sharply downgrading its growth forecasts for 2017 and 2018. Despite the unexpected extent of today's easing the pound hasn't exactly fallen off a cliff which suggests that sterling shorts still remain quite over extended.
The best performer on the day is the Australian dollar despite this week's cut in interest rates to new record lows of 1.5%, hitting two week highs in the process. It would appear that scepticism remains about the ability of the RBA to weaken the currency without the tailwind of an imminent US rate rise, a proposition that continues to remain fairly remote at this time.
Commodities
Crude oil prices have resumed their declines despite last night's late rebound after a sharp and unexpected decline in US gasoline inventories saw prices post their best one day performance in three weeks. Yesterday's rally could well be a precursor to a decent rebound after several days of declines, though we would need to stay above this week's lows.
Gold prices have rallied strongly after the Bank of England announced its latest monetary policy decision to ease rates and increase its asset purchase program.
CMC Markets is an execution only service provider. The material (whether or not it states any opinions) is for general information purposes only, and does not take into account your personal circumstances or objectives. Nothing in this material is (or should be considered to be) financial, investment or other advice on which reliance should be placed. No opinion given in the material constitutes a recommendation by CMC Markets or the author that any particular investment, security, transaction or investment strategy is suitable for any specific person.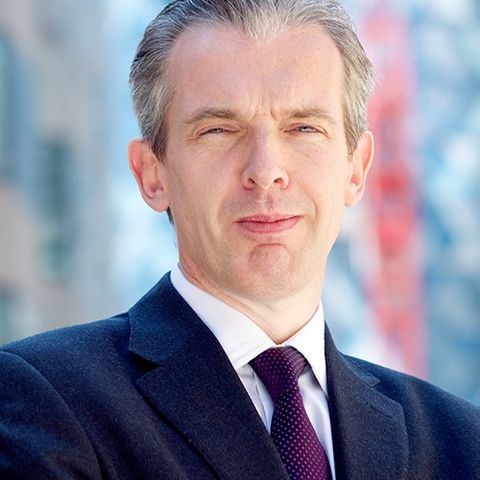 Michael Hewson