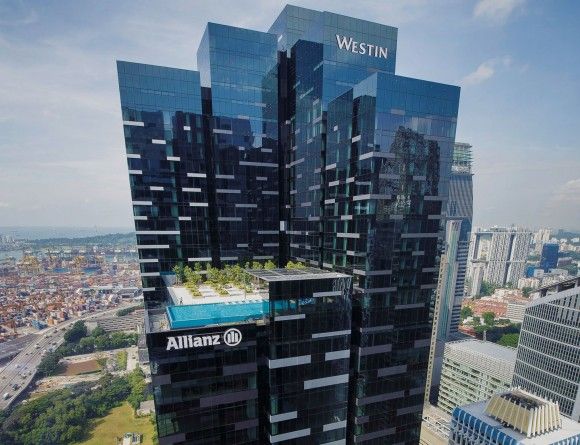 Trading volume is likely to remain low on Monday as several key markets – Hong Kong, Australia and Europe - are closed for Easter holiday.
US equities extended gain last Thursday, led by industrials (+1.1%), real estate (+0.75%) and the information technology (+0.28%) sector, whereas energy (-0.53%) and financials (-0.24%) were lagging. Oil prices rose to a five-month high, with Brent challenging a key resistance at US$ 72.5 area.
Asian markets opened mildly higher, and China's market performance is going to be a key driver for Asia today. Reports say that more China listed companies are taping on the stock market for financing, which could potentially undermine investor confidence.
Big tech earnings are likely to dominate US markets this week, with Amazon, Facebook, Twitter and Microsoft due for their 1Q profit announcement. In Singapore, six blue chip companies will release their earnings this week, including CapitaLand Mall Trust, SGX, Venture Corp, Yangzijiang, Jardine C&C and HPH Trust.
Gold prices have found some support at US$ 1,275 area as the bomb attack in Sri Lanka during the Easter weekend and North Korea's recent test in new weapons spiked some demand for safety in the short term. Technically, gold prices have formed 'lower highs' and 'lower lows' since end Feb, suggesting the mid-term trend is bearish.
STI 1Q earnings calendars
| | | | | | | |
| --- | --- | --- | --- | --- | --- | --- |
| Name | Date | Time | Period | Actual | Estimate | Surprise |
| Singapore Press Holdings Ltd | 09/04/2019 | | Q2 19 | 0.02 | 0.034 | (41.20) |
| Keppel Corp Ltd | 18/04/2019 | | Q1 19 | 0.11 | 0.118 | (5.10) |
| CapitaLand Commercial Trust | 18/04/2019 | | Q1 19 | 0.02 | | |
| CapitaLand Mall Trust | 24/04/2019 | 08:00 | Q1 19 | | 0.03 | |
| Singapore Exchange Ltd | 26/04/2019 | Bef-mkt | Q3 19 | | 0.093 | |
| Venture Corp Ltd | 26/04/2019 | Bef-mkt | Q1 19 | | 0.28 | |
| Yangzijiang Shipbuilding Holdi | 26/04/2019 | | Q1 19 | | 0.16 | |
| Jardine Cycle & Carriage Ltd | 26/04/2019 | | Q1 19 | | 0.53 | |
| Hutchison Port Holdings Trust | 27/04/2019 | Bef-mkt | Q1 19 | | 0.019 | |
| DBS Group Holdings Ltd | 29/04/2019 | Aft-mkt | Q1 19 | | 0.59 | |
| Ascendas Real Estate Investmen | 30/04/2019 | Bef-mkt | Y 19 | | 0.159 | |
| CapitaLand Ltd | 01/05/2019 | Bef-mkt | Q1 19 | | 0.055 | |
| United Overseas Bank Ltd | 03/05/2019 | Aft-mkt | Q1 19 | | 0.587 | |
| Genting Singapore Ltd | 10/05/2019 | Bef-mkt | Q1 19 | | 0.026 | |
| Singapore Technologies Enginee | 10/05/2019 | | Q1 19 | | 0.045 | |
| UOL Group Ltd | 10/05/2019 | | Q1 19 | | 0.099 | |
| City Developments Ltd | 10/05/2019 | | Q1 19 | | 0.135 | |
| Oversea-Chinese Banking Corp L | 10/05/2019 | Aft-mkt | Q1 19 | | 0.287 | |
| Wilmar International Ltd | 11/05/2019 | Bef-mkt | Q1 19 | | 0.042 | |
| ComfortDelGro Corp Ltd | 14/05/2019 | | Q1 19 | | 0.035 | |
| Golden Agri-Resources Ltd | 15/05/2019 | | Q1 19 | | 0.00 | |
| Thai Beverage PCL | 15/05/2019 | | Q2 19 | | 0.287 | |
| Sembcorp Industries Ltd | 15/05/2019 | Aft-mkt | Q1 19 | | 0.059 | |
| Singapore Airlines Ltd | 17/05/2019 | | Y 19 | | 0.613 | |
| Singapore Telecommunications L | 17/05/2019 | | Y 19 | | 0.186 | |
| SATS Ltd | 30/05/2019 | | Y 19 | | 0.232 | |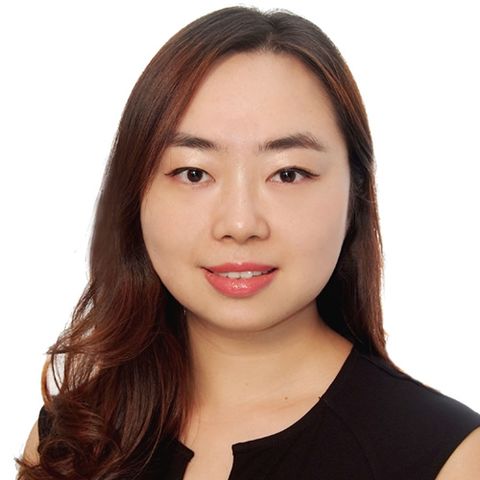 Margaret Yang Yan