Friday 28th September 2018 | 6pm
CMC Markets, Barangaroo, Sydney

EVENT - The Artful Trader presents:
Trading the globe with John Netto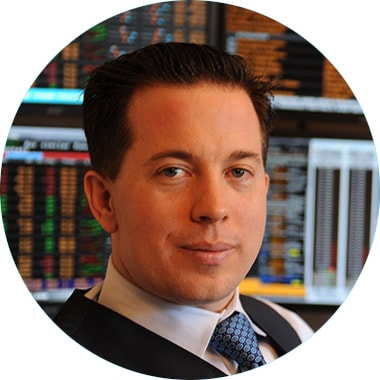 An evening in conversation with world-renowned author and Netto Numbers founder, John Netto, live in Sydney this September

Host of The Artful Trader and Chief Market Strategist for CMC Markets Australia  Michael McCarthy will lead the conversation with John, in which he will talk to his famous Netto Numbers strategy as well as his perspective on the global macro trends of today and tomorrow. John will dive into the key strategies and techniques that have helped him build a career around his passion for the markets in this intimate and live event. With a live Q&A at the end of the session, you'll also have the chance to submit your questions to John and to learn from a true icon of the financial industry.

John Netto is a world-renowned author and founder of the ground-breaking Netto Numbers. John is an expert in developing, executing and managing proprietary algorithmic and discretionary trading strategies and his most recent book 'The Global Macro Edge' has received widespread acclaim.

Ticket draw entries are now closed for this event. Terms and conditions apply.