Until recently, Netflix [NFLX] looked unstoppable. Its stock surged by 80% this year and it briefly overtook Comcast [CMCSA] and Disney [DIS] in May to become the most valuable media company in the world.
Part of Netflix's recent success has been linked to stellar results in Q1 2018, which saw the streaming platform grow its revenues by 43% year-on-year and gain over seven million new subscribers along the way, bringing its total count to 125 million.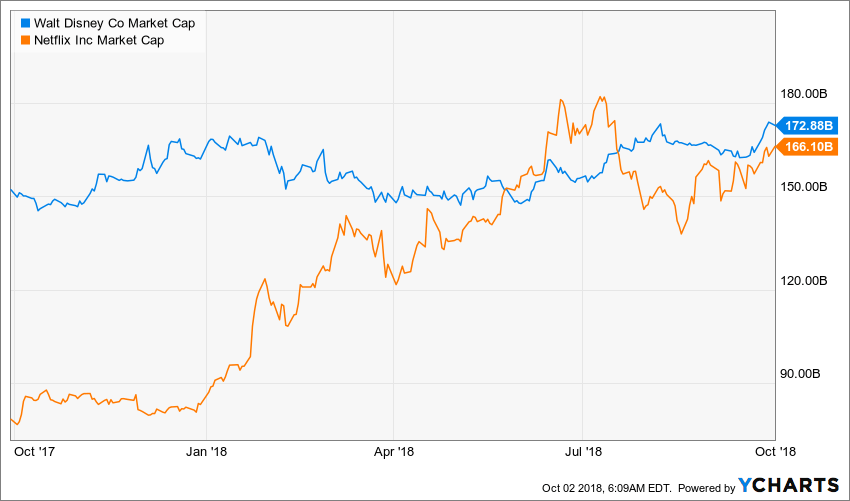 Graph for illustrative purposes only. Past performance is not indicative of future results.
But, after four consecutive quarters of impressive growth, share prices fell by 14% in July as Netflix reported it had missed expectations for subscriber and revenue increases for Q2 2018.
This should come as little surprise: its model is easily replicated and its spend on producing shows and films is astronomical. Recently, it pledged to spend $8bn on content alone by the end of 2018 – a figure that has led to questions over sustainability.  
Major studios have been planning an offensive for some time, and have set up a range of direct-to-consumer services. But the biggest assault on Netflix's dominance is still on the way: in 2019, Disney will launch a new streaming product to deliver its content, old and new, direct to consumers. Disney's price-to-earnings ratio of 15.6 also wipes the floor with Netflix's 148.7. 
Should Netflix be scared? There are two main considerations Firstly, Disney will likely strip Netflix of all Disney movies by 2019, including the lucrative Marvel titles, robbing the service of some of its most watched films. Netflix will keep the Marvel TV shows, for now at least. 
Secondly, Disney is planning to buy 21st Century Fox's [FOXA] assets for $71.3bn, giving the studio a 60% majority share in US streaming service Hulu. (Fox and Disney currently own 30% each, with Comcast holding 30% and Warner Media 10%.) 
Hulu has been incredibly successful in the US market, reaching over 20 million subscribers. It recently started making original shows and gained critical success with 'The Handmaid's Tale'. Many speculate that this platform could be rolled into Disney's planned service. The deal also has the potential to hand Sky to Disney, if Fox's ongoing bid to takeover Sky is successful.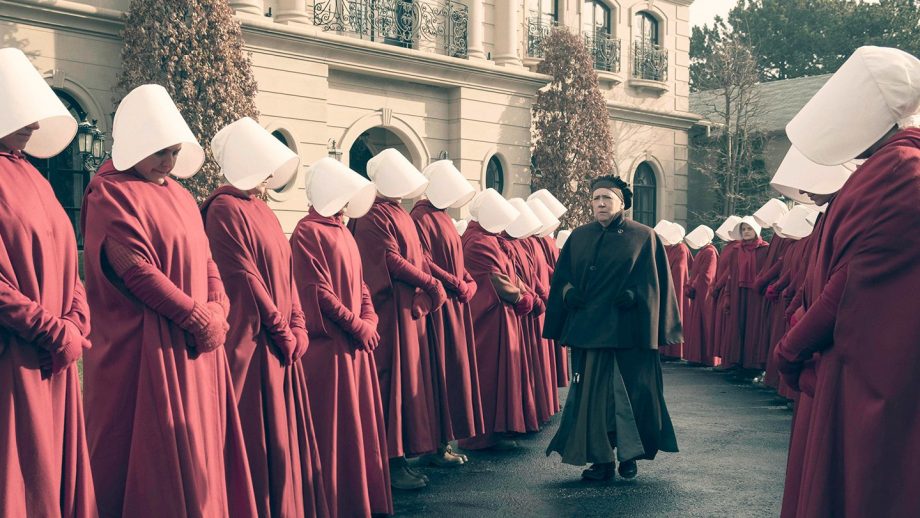 For the most part, Disney is still top dog in the market – its cap is now back ahead of Netflix and, starkly, its 2017 revenue was $55.1bn against Netflix's $11.7bn. Disney's price-to-earnings ratio of 15.6 also wipes the floor with Netflix's 148.7. 
By adding streaming value in addition to its TV and film portfolio and events, licensing and destination business, moving into tech may well keep Disney on top for the foreseeable future. 
$8bn
The amount Netflix is set to spend on content in 2018
Investment analyst and trader Howard Lindzon says Disney is one of the top media stocks to watch pending the launch of the service. "Currently, the market refuses to pay Disney an internet business valuation until it launches its 'DisneyFlix' with a blockbuster early release," says Lindzon. "I continue to believe Disney will nail the subscription business." 
Each of the remaining top US studios have also dipped into the on-demand streaming pool. Comcast, which owns NBCUniversal, has had some success with its platforms Epix and Hayu. 
The Telecommunications giant's biggest play may be yet to come, however, as Comcast is looking to steal Sky away from Fox and has consistently raised its bid for the broadcaster. Sky includes a satellite TV business, a streaming TV service, an enviable content library, and broadcast rights to some of the most-watched European sports. 
If the acquisition is completed, Comcast would be in a position to launch a service as far reaching as Disney's. But if Fox wins the fight for Sky, and Disney takes Fox (as is looking increasingly likely), the House of Mouse will be the clear winner.
Comcast and Disney join a string of media companies looking at consolidation to counteract the effects of Netflix-style services. Discovery acquired Scripps Network for $14.6bn. 
And recently AT&T finalised its $85bn takeover of Time Warner, with media commentators raising alarm bells around how the telecom giant will handle its newly acquired flagship entertainment brands. HBO, for example has reportedly been asked to increase the amount of content it releases as well as diversifying its offering. Potentially a "disaster", according to some media commentators, who point out that HBO's critical success is largely dependent on the very opposite kind of approach.
"It will likely result in the creation of at least two global behemoths spanning content and distribution." - Ed Barton, entertainment analyst.
Meanwhile, CBS has begun rolling out a localised service called CBS All Access internationally. The platform has had success with its first original, 'Star Trek: Discovery', a top rated show in 2018. 
Warner Bros is set to launch a streaming service focused on programming around DC comics.
Even US retailer Walmart is said to be eyeing up the launch of a low-cost streaming service.
"It's important to think about how this looks to the customer who will have to subscribe to more services to access the same breadth of content, which was previously available from fewer services," Ed Barton, chief entertainment analyst at Ovum, tells Opto.  
He adds: "There's a good chance that some countries will end up with more services than the size or spending that market justifies, and there will be a shakeout. It will likely result in the creation of at least two global behemoths spanning content and distribution."
With Disney's growing assets, combined with a new streaming service, it may well be perfectly placed to take such a position. 
Studios, however, are just one small part of the streaming story. Tech companies including Amazon [AMZN], Apple [AAPL], Google [GOOGL], Facebook [FB] and Spotify [SPOT] have all made their own plays in the market to varying degrees.
So far, Amazon has been its biggest contender with 100 million members now subscribed to its Prime service, which has hosted popular programming from 'The Grand Tour' to 'The Man in the High Castle'. 
$4.2bn - The amount Apple is predicted to spend on content by 2022
$4.2bn
The amount Apple is predicted to spend on content by 2022
Apple is predicted to spend $4.2bn on content by 2022, according to Loup Ventures analyst Gene Munster. The tech company has signed Oprah Winfrey and Reese Witherspoon for the launch of its own streaming service in 2019. 
Google's YouTube has also amped up its originals game since the rebrand of its premium player YouTube Red to YouTube Premium. Since then it has ordered content from Kirsten Dunst and Oscar-winner Jordan Peele. 
But, as Barton says, there are only so many services consumers will spend their money on. Recent data from Parrot Analytics has shown that 49% of US consumers are unwilling to pay for even one streaming service, let alone two or three. 
Bearing this in mind, Netflix and Disney still dominate in the entertainment space. Netflix for its consistent and dramatic rise in growth, and Disney as one of the most powerful heritage brands in entertainment.
For Netflix, building an extensive content portfolio is key to its ongoing growth and viability. But Disney has been building a library of content since 1923 and has far greater free cashflow than Netflix.
This, along with looking at the financials of the two, has led some commentators to argue that Netflix's platform isn't strong enough to take on Disney, or be as valuable in the long term.