The European Central Bank versus the Bank of Japan – who will win? Both are pursuing a "competitive devaluation" strategy through monetary stimulus, both desperately need the boost a lower currency can deliver to their respective economies. Over the last 7 months, the ECB has the edge, but that may change very soon.
The BoJ boosted EUR/JPY with its announcement last Friday of negative cash rates. EUR/JPY jumped. However, the pair had already risen from 128 to 130, and as markets realised the transmission mechanism (the carry trade) was largely sidelined the initial enthusiasm for selling JPY faded, and EUR/JPY slid over this week.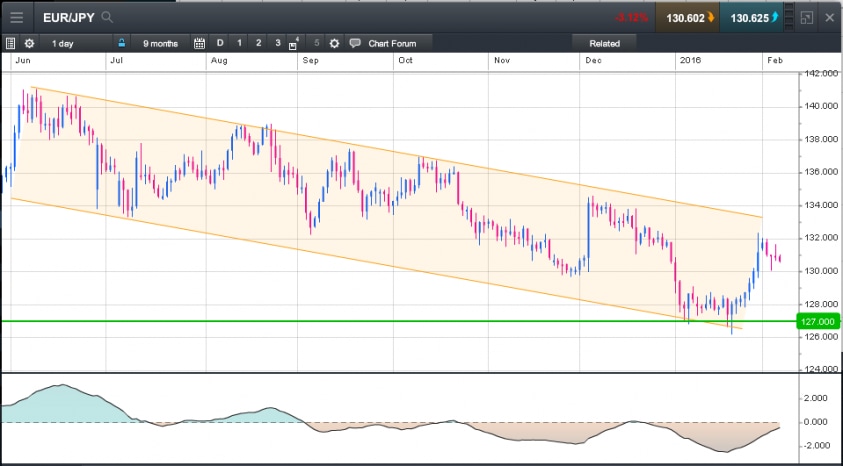 My view is the selling this week merely corrected an overbought EUR/JPY, and the rise could continue ahead of the ECB meeting on March 10. That's a large window of time, and any break through the channel top (currently around 133)  could see a significant rise.
So I'm placing a stop entry buy order at 133.25, with a stop loss at 132.75. Targets are 137, 138.70 then 140.80.