Traditionally, June and July are slow months for many markets. But this year is an exception especially in the commodities and indices markets where 'tasty' opportunities have been readily presenting themselves. So how does this tie in with the commonality between Soybean, Soybean Meal and the Japan Index? I invite you to read on to find out.
The Soybean chart is currently in strong downtrend on the daily chart and the bearish momentum has been picking up over the last three days.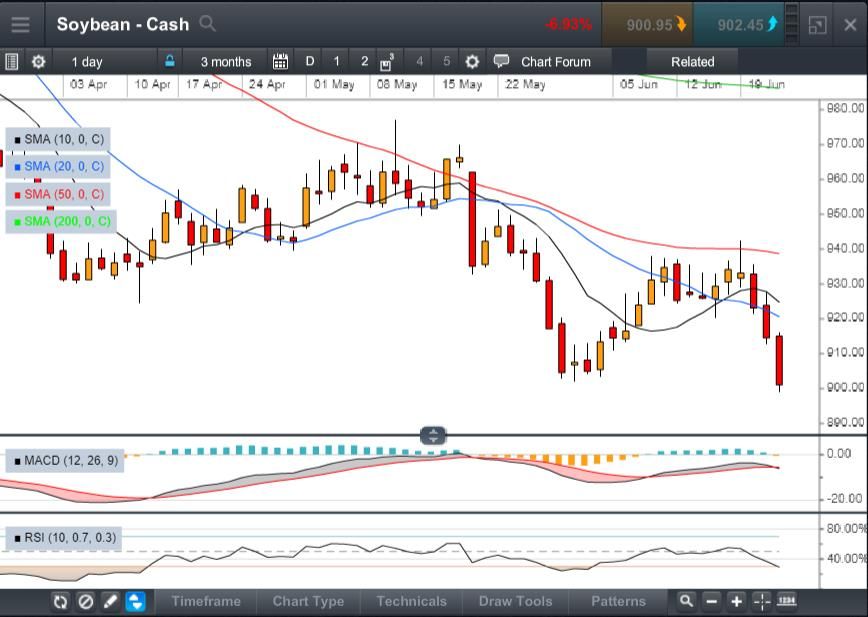 The downtrend is confirmed by the moving average geometry which is fanning down on the 2-hour chart. And this is the key timeframe I am stalking for a potential short trade opportunity.
The 910 level has been a major support level on this timeframe. If price pulls back to re-test it, and confirms resistance with a small bearish candle forming inside the 2-hour moving average sell zone, then a potential trend flow setup may emerge.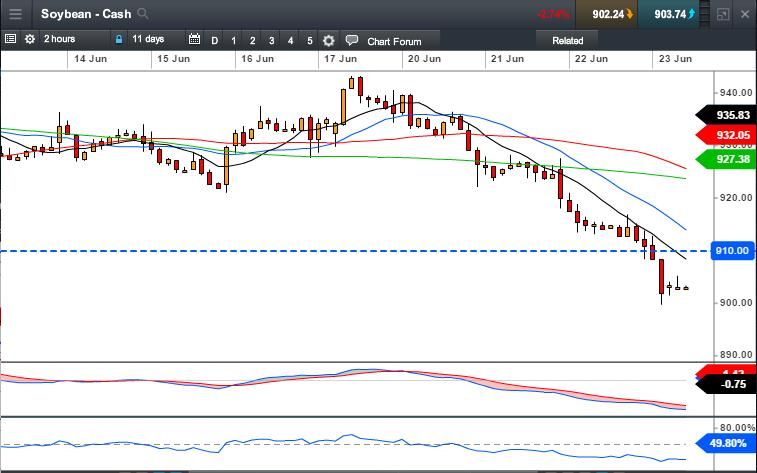 Soybean Meal tends to behave like Soybeans on the daily chart, and we have seen strong selling pressure over the past two days. A support level around 294.88 was breached yesterday and price has opened a clear path all the way down to potential support level at 273.70.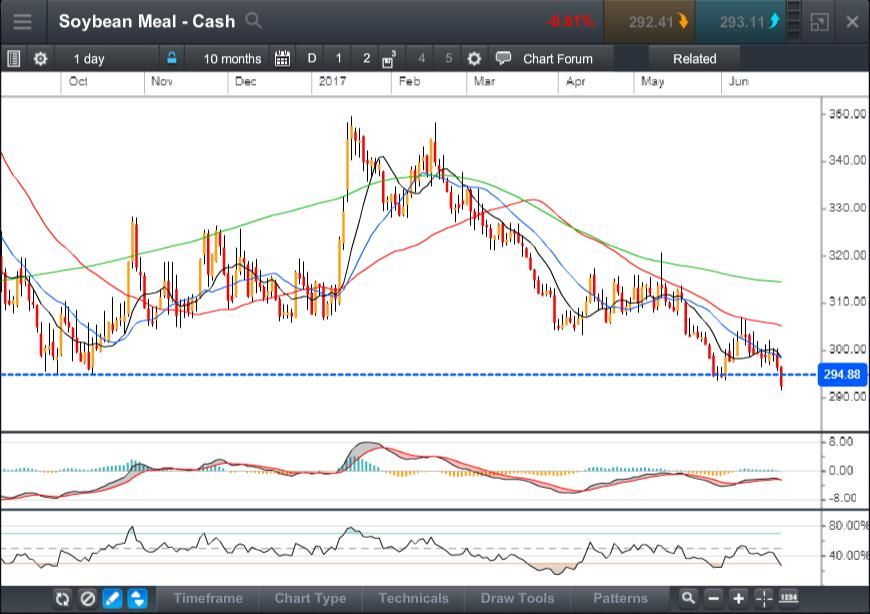 On the 2-hour chart, should price pull pack to retest 294.88 from below, and confirm resistance with a small bearish candle forming inside the moving average sell zone then a potential trend flow shorting opportunity may occur.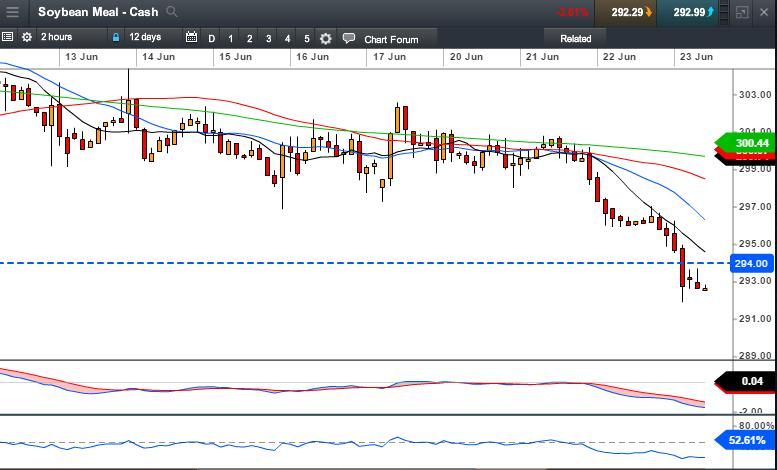 Let's move to the index market. An uptrend is present on the Japan225 daily chart. Price is trading above the 20,000 psychological level, which is a good sign of bullish momentum.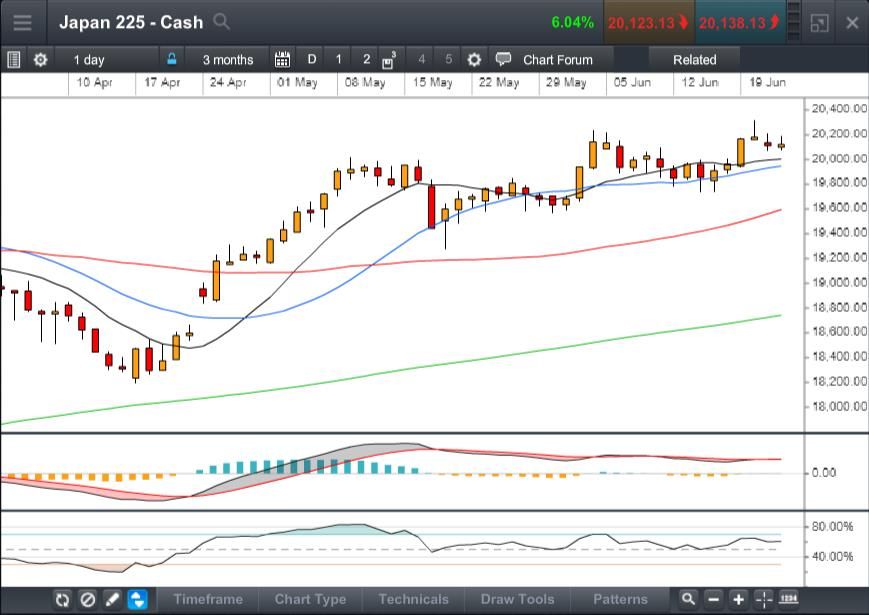 Drilling down to the 1-hour chart, a flat level has formed at 20,190, with two touches in a row now. If price rolls up to test 20,190 for a third consecutive time and consolidates with more small candles, then a momentum breakout setup will be identified. Potential target is 20,300, a major high on the daily chart.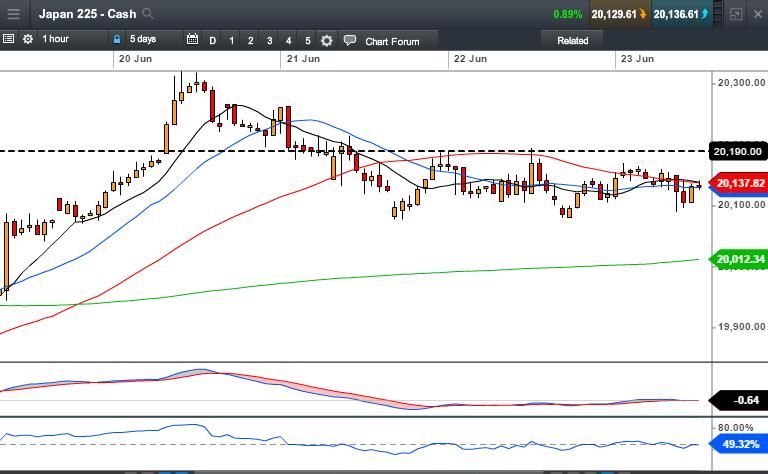 So I'm sure you have guessed it; Soybeans, Soybean Meal and the Japan Index all have one thing in common. Forget the fact they can be enjoyed as a salty, moreish entrée – and see the opportunity that may exist in their well-formed trends and established support and resistance levels.
Bon Appetit; Happy trading!
Hao Sun