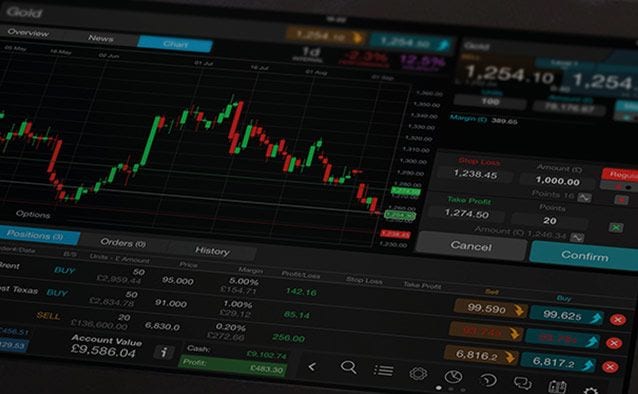 On Monday (Sunday night), the Tankan manufacturing indices for Q4 are released in Japan, along with Tokyo condominium sales. Weaker industrial production and capacity utilisation numbers this morning have expectations trending down, but the Yen has not fallen with them. This may mean that the weaker reads are already priced in.
With no major European releases in the lead up, my preferred play on this is EUR/JPY. The daily chart is offering technical support for a stronger JPY, and a weaker EUR/JPY: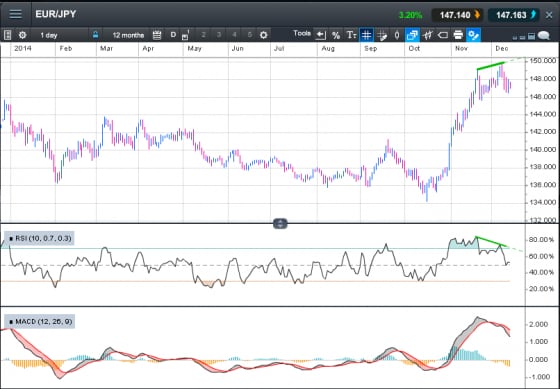 Divergence between the price action and the RSI (green lines), combined with a cross of the MACD above the zero line may indicate a short to medium term trend change. A failed rally in trading today adds to an overall softer picture. This may be confirmed by a fall through the week's low at 146.42.
Selling at 146.40 (with a stop above today's high at 147.74 gives multiple potential targets. Some may be inclined to the previous resistance (now support) level around 143.80. More patient traders may prefer reconnection with the zone between 141 and 136.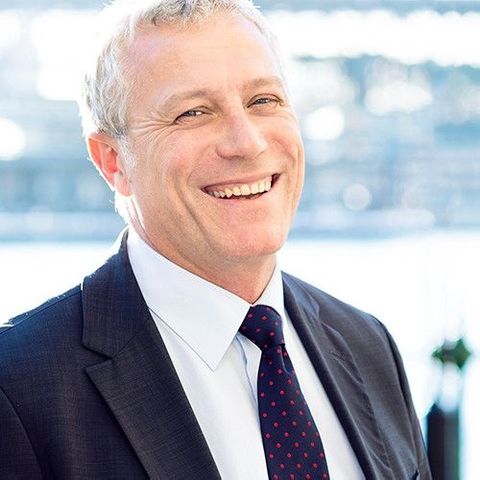 Michael McCarthy