Both these forex pairs are topical and both charts caught my eye this afternoon as potential trade setups.
AUDJPY
The Bank of Japan has just reduced its inflation forecast from 1.5% to 1.4%. This outlook for lower inflation suggests, the BOJ will be in no hurry to tighten policy, keeping downward pressure on the Yen. Governor Kuroda will give a press conference at 3.30pm AEST.
Daily Chart
Yesterday, Aussie/Yen peaked neatly at the 38.2% Fibonacci retracement, indicating potential to fall from here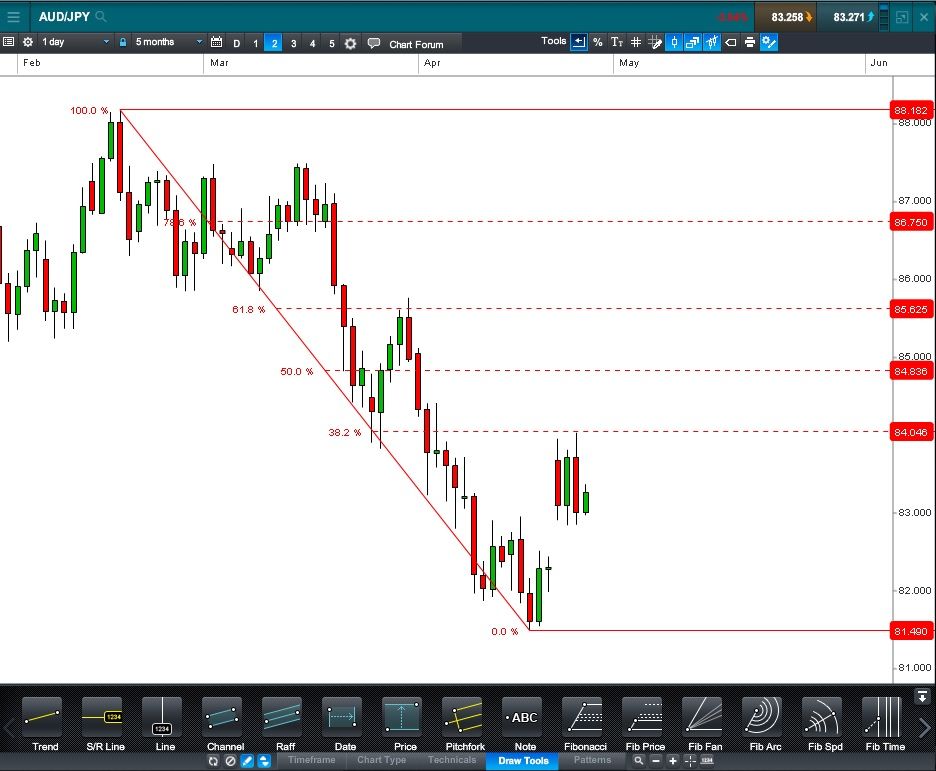 4 hour chart
The 4 hour chart has set up a trading range with resistance at the 38.2% retracement. In these circumstances a break of the trading range support could be a bearish development.
However, from a risk: reward perspective it would be nice to see a bit of a bounce off the support. This would improve the odds for a potential sell set up. The BOJ's new inflation forecast just might provide a little Yen weakness.  I will have my eye on 2 possibilities:
Another rally to but failure at,the resistance line. That would create an opportunity to sell with a relatively close stop on the other side of the resistance positioning for a break below the support to follow
A partial pull back into the trading range that fails below the resistance line.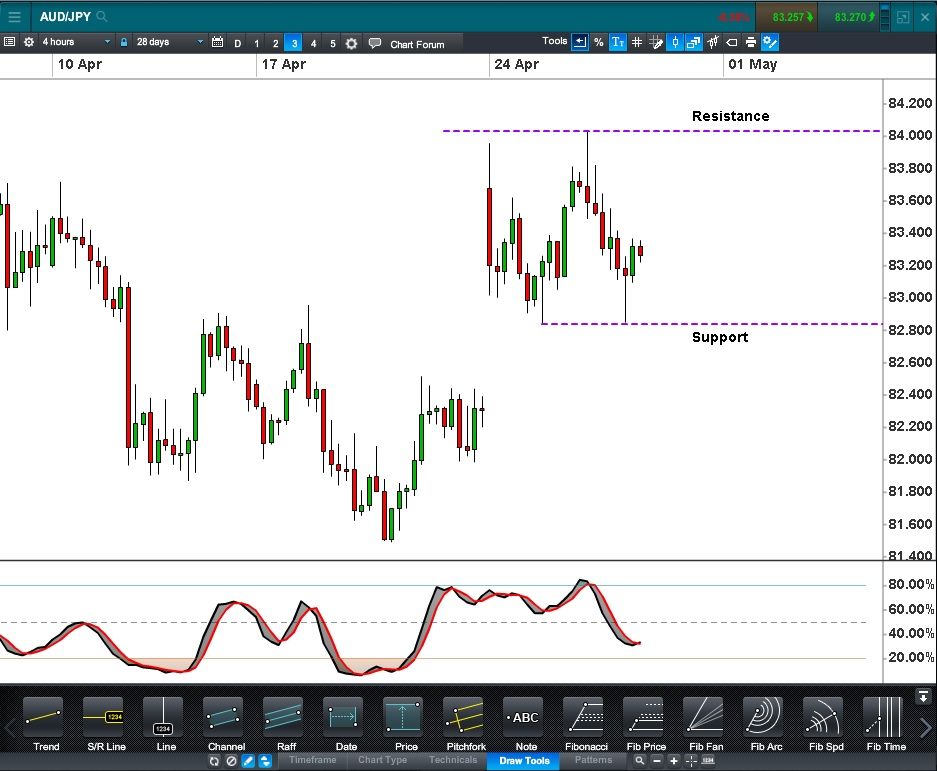 EURCAD
The Euro has been on a roll following the French election while the Loonie was put under pressure when the Trump Administration slapped a tariff on Canadian lumber.
However, today, President Trump appears to have done the Loonie a favour, announcing that he won't be tearing up the North American Free Trade Agreement (NAFTA) after all. Instead  he will seek to renegotiate it. He may have been listening to the pleas of US corn farmers.
Daily chart
Tuesday's peak in EURCAD was at an AB=CD level suggesting a real chance that the rally has ended.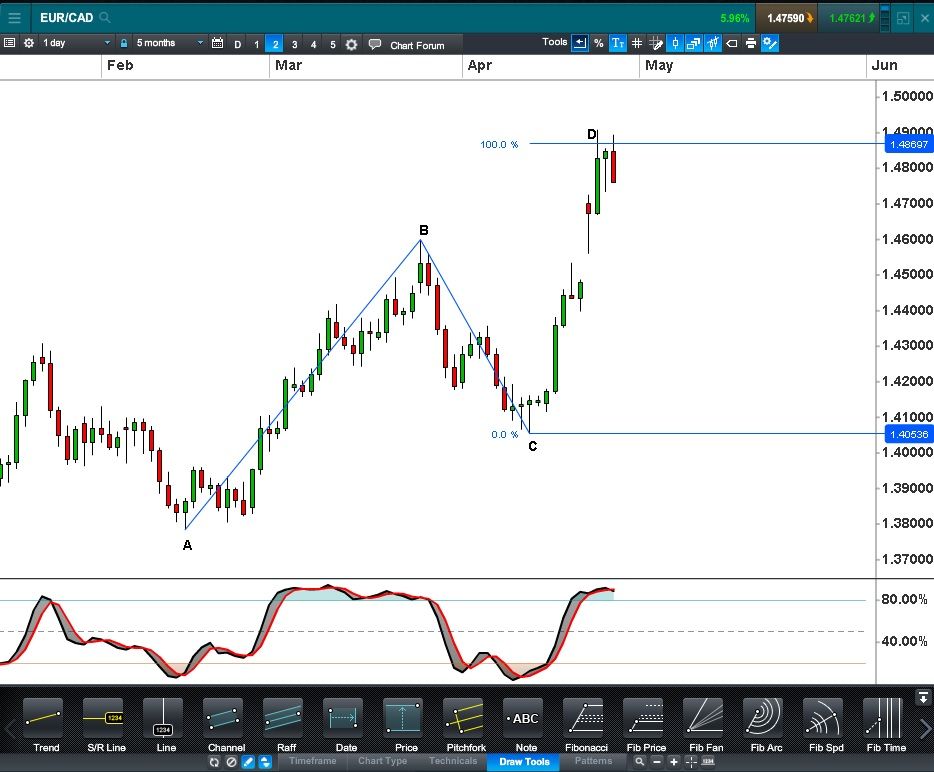 4 Hour chart
The 4 hour chart has completed a bearish Bollinger "M" reversal with one trend peak above the upper Band followed by a second below it. From here a break below the 20 day moving average (middle band) could suggest lower prices to come.