Soft agricultural commodities are not usually the focus for retail traders. They tend to see them as better suited to the specialists who understand seasonal growing patterns and can make sense of the impact of weather events.
But as a technical trader I will trade any charts where I can monitor trends, simply because they offer me the highest probability trade setups and best potential risk rewards.
Therefore today, I am going to share with you my trade plans based on the trends showing up in two well-known commodities, Sugar and Cocoa.
Sugar is at the top of my watch list. Price has just broken out of a 10-month trading range and a long-term weekly downtrend has now become established. It is much like a volcano that has begun to erupt. The "energy" accumulated inside the trading range is now being "expelled" out and we could potentially see a long period of persistent hot downward flow!
The next potential support level is the major low last reached back in August 2015, which is now again touching the 10-dollar psychological level. On the daily chart, price is already back into the moving average (MA) sell zone with a small bearish daily candle formed yesterday.
If price breaks the low of yesterday, it could trigger a daily chart trend short-trade set up. On the one-hour chart, a flat level has formed around 12.16, with two touches in a row now. If price tests the same level for a third consecutive time and consolidates with small candles, a one-hour momentum breakout short trade may set up. This could offer me a tighter stop-loss placement option compared to the daily trend-flow set up which will result in a better risk-reward ratio for the trade.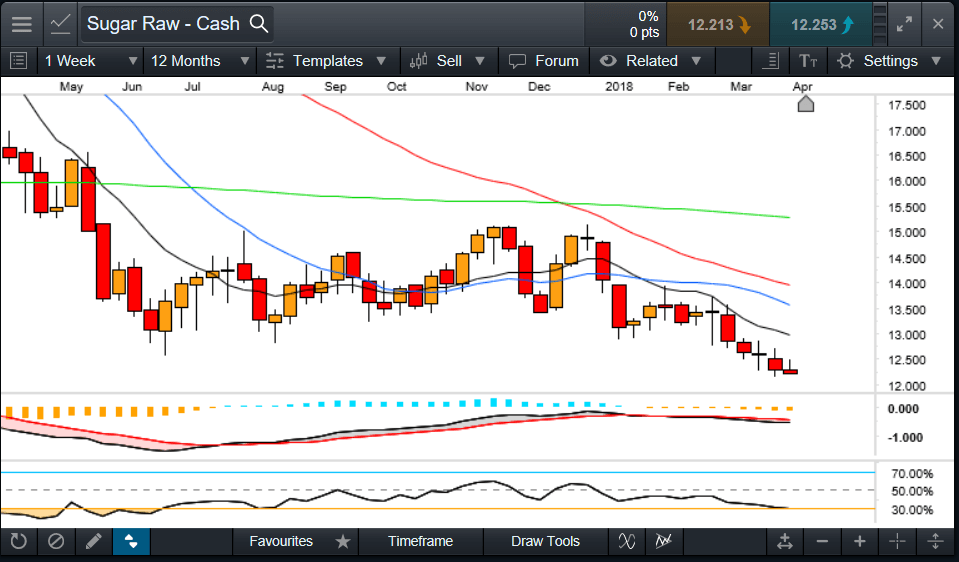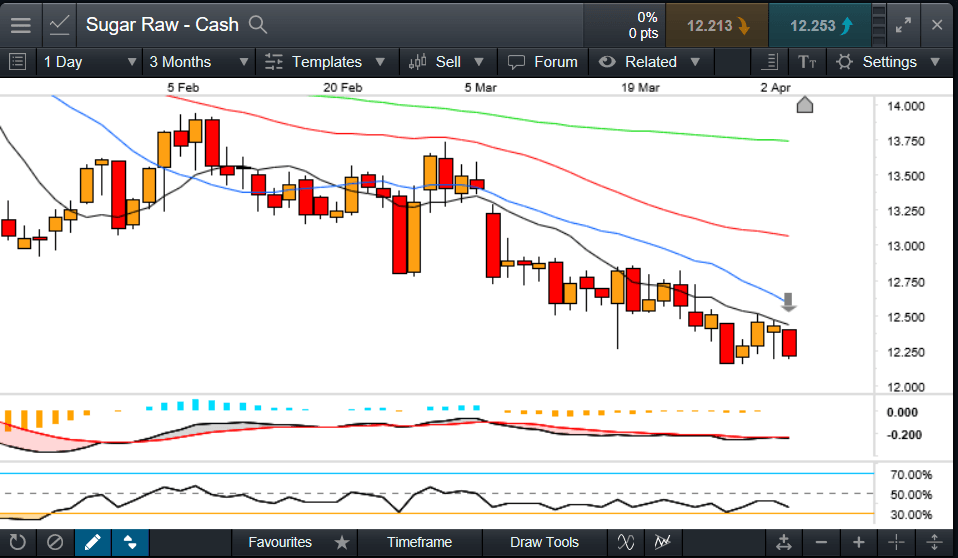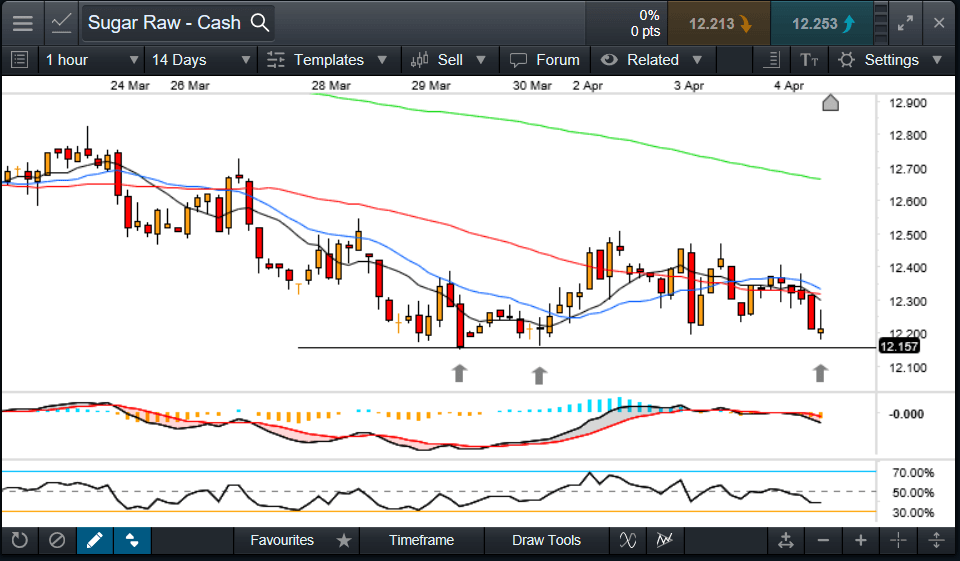 The other commodity on my watch list, Cocoa, is also coming out of a big trading range on the weekly chart but this does have potential on the upside. Over the past couple of weeks, the strong buying momentum has temporarily stalled but a long-awaited pullback is due.
Once the pullback finishes, we may see an opportunity to get on board to now take advantage of a potential overall upward momentum. The key level I am stalking now is the top of the consolidation, around 2,200. This is inside the weekly MA buy zone and clustered with a 50% Fibonacci retracement. If price retests 2,200 and confirms support with a small bullish candle then a weekly trend-flow long trade could set up with a potential target at the 3,000 psychological level.