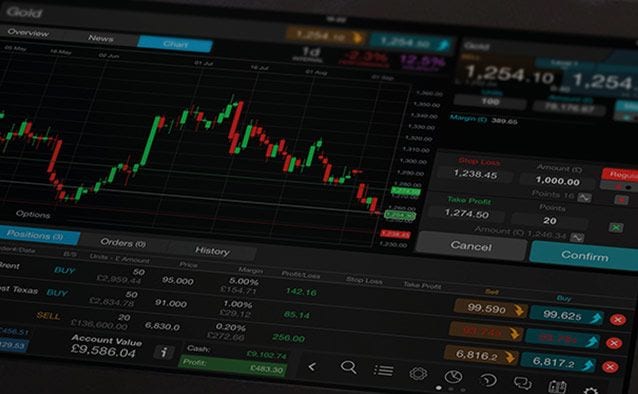 The more global index charts I look at, the more I'm concerned. Despite what I see as largely positive fundamentals for global growth over 2014, many charts are showing signs of significant downside. Last week, the Germany 30 (tracking the DAX) snapped it's uptrend. Today, I'm looking at the long term chart of the India 50 - and it looks bad.
India 50 - Monthly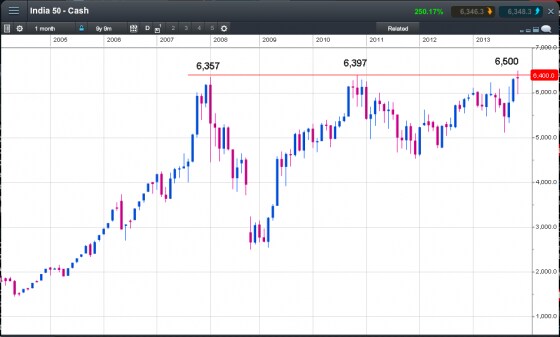 This long term "triple top" may be signalling a significant fall to come. The spike through the previous highs occurred yesterday, and the market fell back below the break out level in the same session. Admittedly, as this is a monthly chart, any fall is not necessarily going to unwind today - but it's definitely on my radar.
Additionally, the economy in India faces significant challenges - a weak currency, high trade deficit, higher growth but even higher (and rising) inflation. The index itself could also be termed expensive. While trading at an un-alarming PE of 17-18 times, the dividend yield is around 1.47%, comparing poorly to cash rates above 7.5%.
I'm happy to sell on any fall through yesterday's low at 6,342 - particularly as the market gapped higher at the open before falling to this point.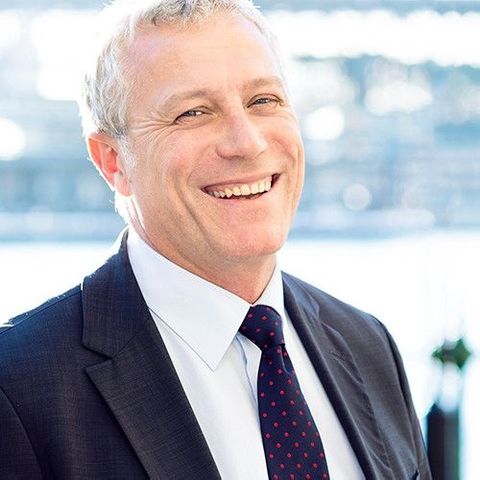 Michael McCarthy