Trading Soy and Palladium strength
By Adam Harris, Trade With Precision
The charts for Soybean and Palladium are indicating bullish characteristics this week and are on the top of my watchlist.
Soybean
Support was found close to the 800.00 level on Soybean's weekly chart, indicating an uptrend. Now we are seeing a series of high highs and higher lows form as price approaches a level of resistance near 885.00.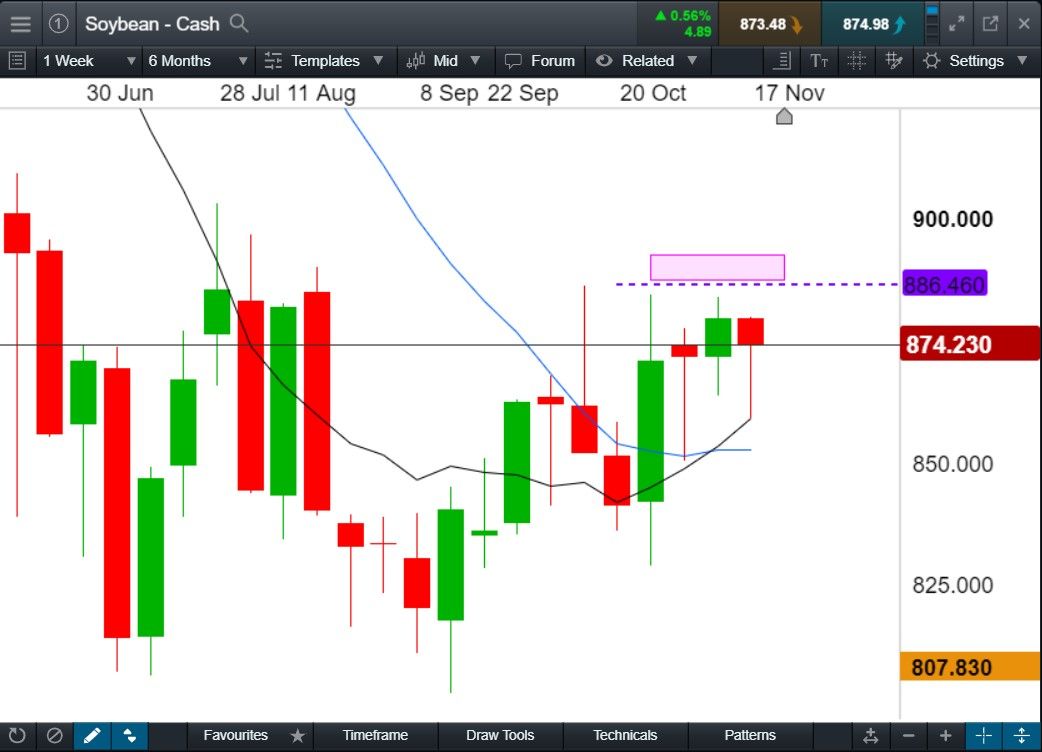 On the daily chart, price looks to be reacting to a level of local resistance and re-attempting to test it from below. Currently, the swing-lows are higher lows in what could be a bigger-picture uptrend. And while it is early in the formation, it could be creating a breakout style trend-continuation pattern.
I have highlighted the general shape of the triangular build-up of pressure. I would prefer several more tests of this level as it would better define the level as a prime level of resistance. Any breakout could then be aggressive.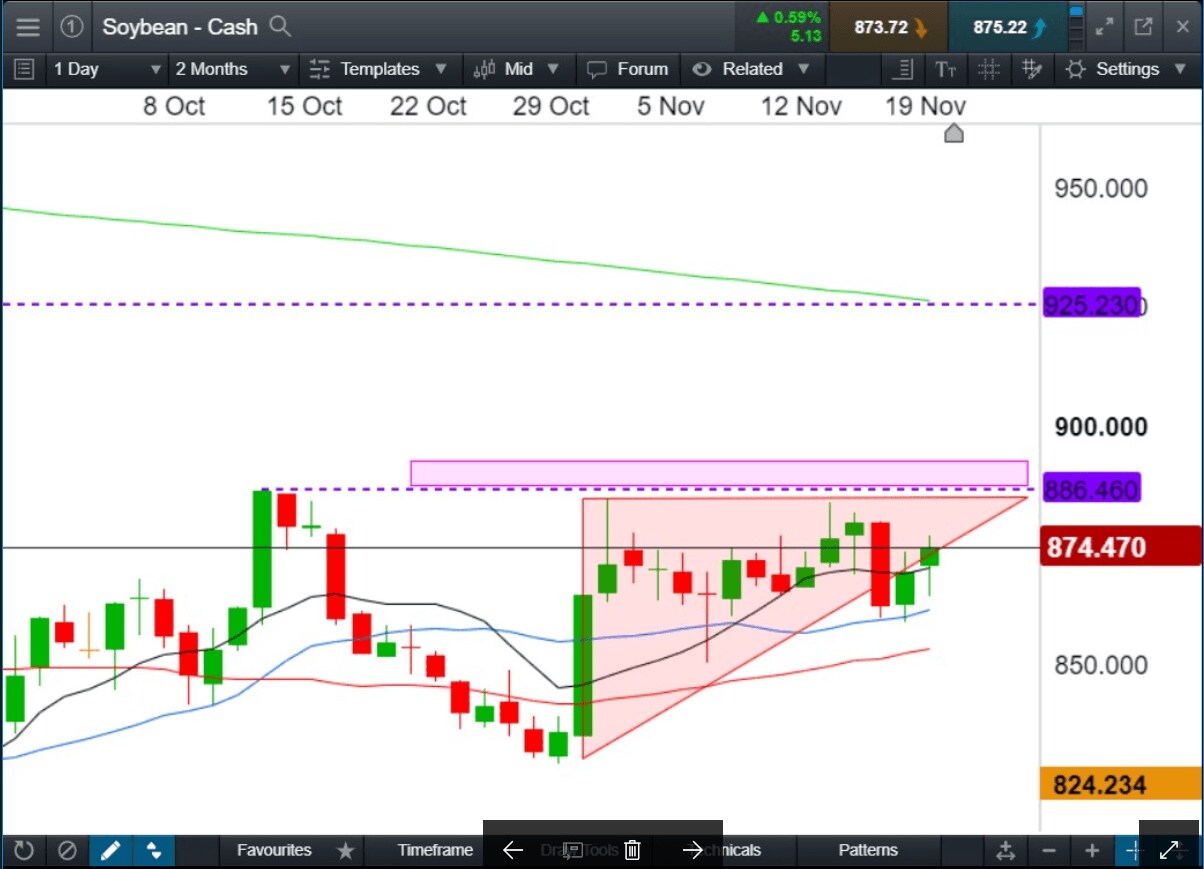 I plan to first monitor this further and allow pressure to potentially build up. Then if the level of 885.00 holds, then I may place an entry order just above it (in the highlighted area in the chart above). My stop-loss would then be placed below the most recent, most clearly defined swing-low. My potential target would be just below the next level of resistance near 925.00.
My standard approach is to take partial profits should I reach my 1:1 target, and then to trail my remaining position's stop-loss behind each closed daily candle.
Palladium
The weekly Palladium chart has been steadily moving upwards in price, and the moving averages (MAs) are aligned in a potentially bullish pattern of the 50MA below the 20MA and the 20MA below the 10MA.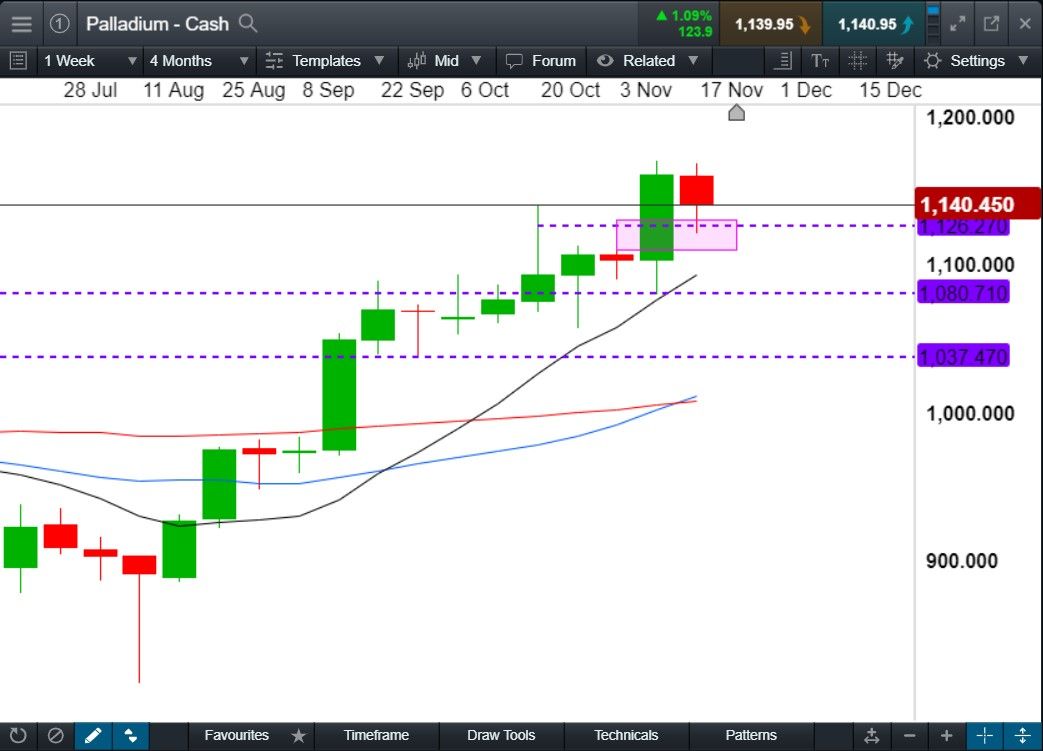 The daily chart, with a series of higher-highs and higher lows, shows price retracing down towards a recent level of local support with the MAs - including the 200 - in a bullish order. This could imply bullish momentum is present.
Price is forming a bullish candle close to the Buy Zone area in and around the 10 and 20 MAs, which also sits on top of a local support/resistance level at 1,125. This same price level is also overlapping with a Fibonacci 50 percent retracement level from the most recent swing-low.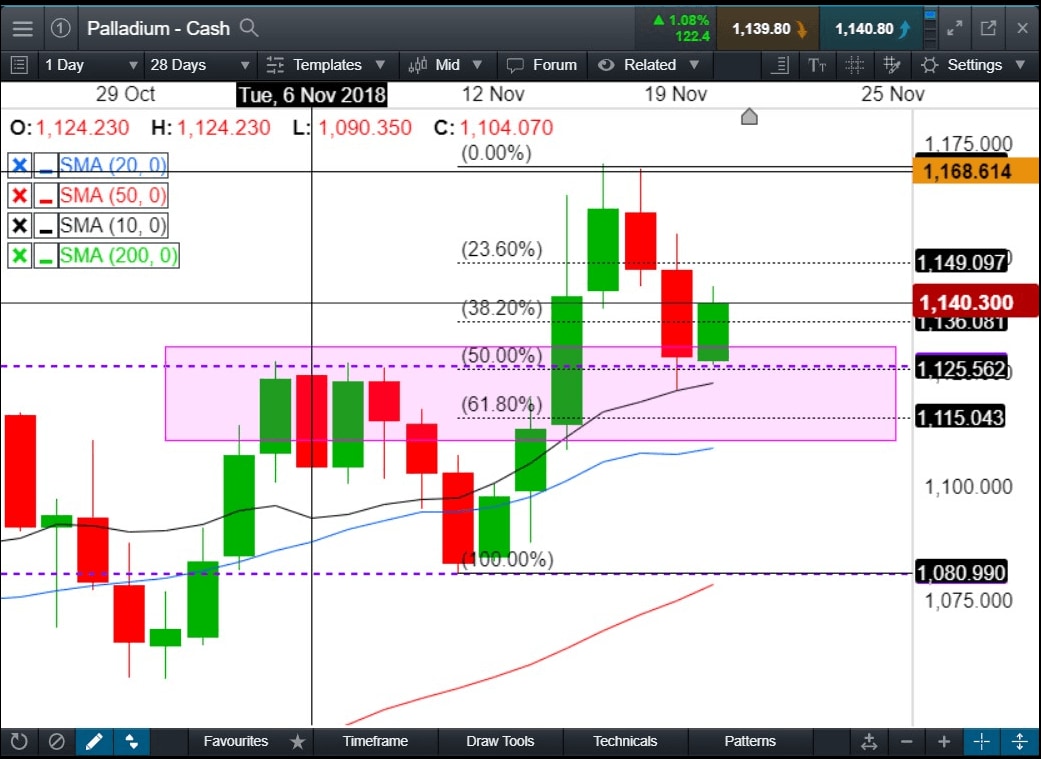 Additionally, if I measure another Fibonacci study from the previous swing-low, there is a 38.2 percent Fib level clustering with the 1,125 and other 50% Fib level. This might act as additional support for price to resume its uptrend from here and could add technical protection to my stop-loss if placed below this level.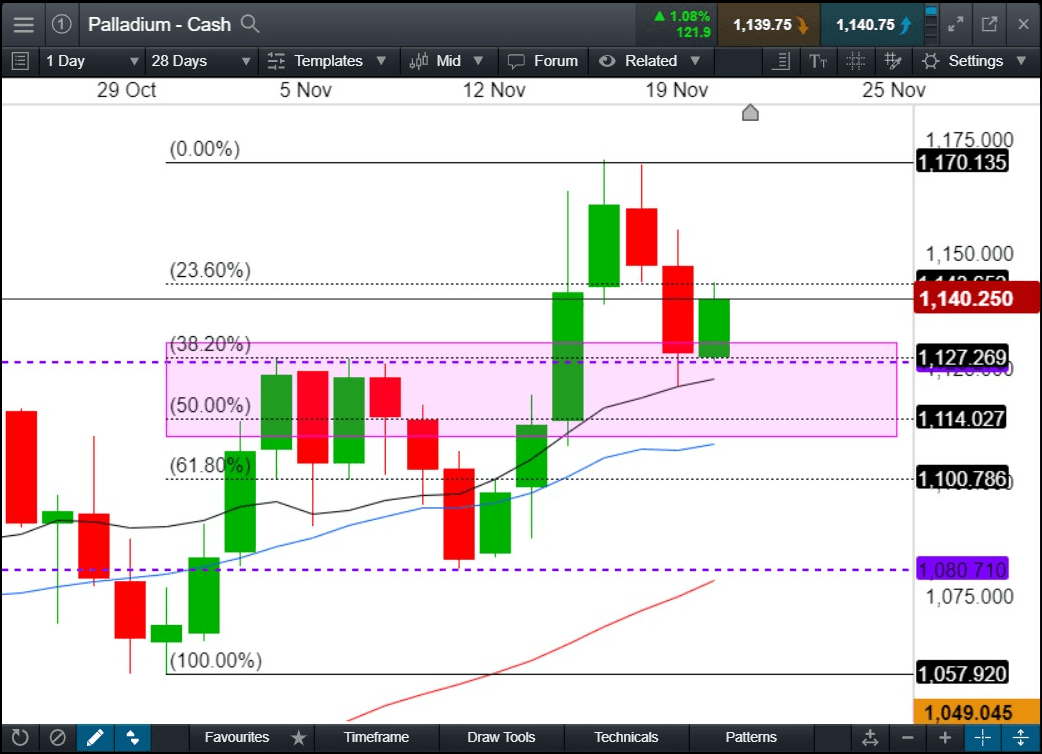 My plan would be to enter on the break of the high of this candle, with my stop-loss in place below the previous red candle's low. I could then take part-profits at the 1:1 target and trail my stop-loss behind each closed daily candle.
Happy trading.