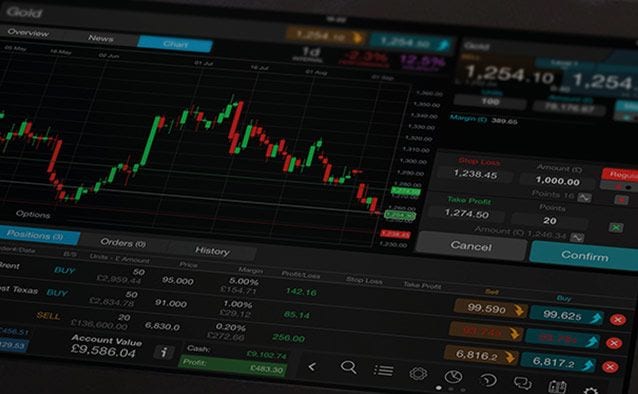 From Graham Kennerley at Trade with Precision:
All products react to key levels, whether that reaction is by breaking through them or finding support/resistance and bouncing off them.  Just like mercury resists pooling, prices are reluctant to stay at key levels for long.
This can also give us a trading opportunity when the right conditions align and we are seeing that at the moment on the Corn cash market.  The $370 level has been both support and resistance as shown on the monthly chart.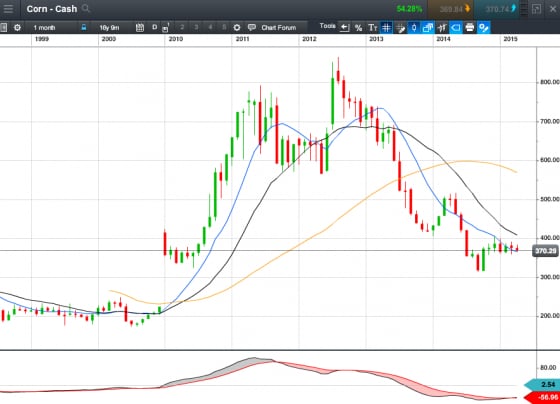 Notice that the $370 key level has been respected as far back as 2010 where it found resistance before breaking through and holding at higher prices.
However, since 2012 the price has been in a down trend with lower highs and lower lows bring the price onto $370 where it has found both support and resistance around this key level since the middle of last year.
Notice also that the moving averages are in the correct order and the MACD indicator is convergent which is further confirmation for a continuation of the down trend.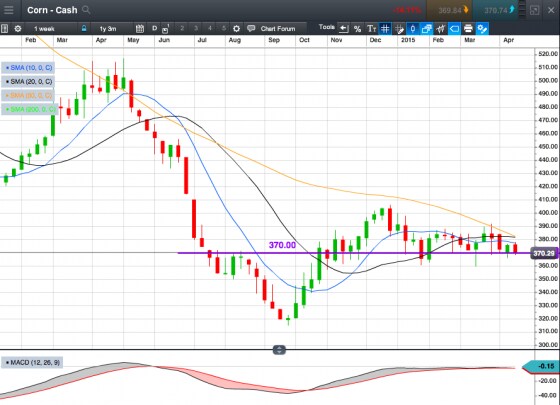 On the weekly chart we can see in more detail how price has driven down to test this level once again finding both support from the top side and resistance from the underside.
If there was a break to the short side we can see that the moving averages would present themselves in the correct order, open and fanning, all of which would be consistent with a further move down.  This move could match the precious swing low around $320 made in September 2014
But the big question is; "where to from here?"
Here on the Daily chart the effect of the lower highs driving down onto the key level is more evident with clear support being shown at $370.00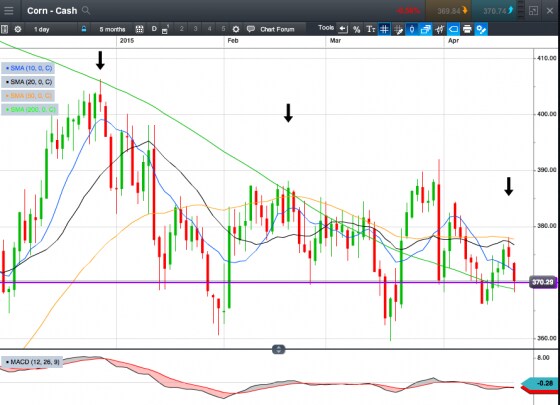 On the four hourly chart we see how precisely the price reacted to the $370 level with today's trading session bringing the price to a close at very near that mark.  There seems little to suggest there is bullish sentiment and I will be watching this market over the remainder of the week to see if there is a break of the $370 with a corresponding close below that price.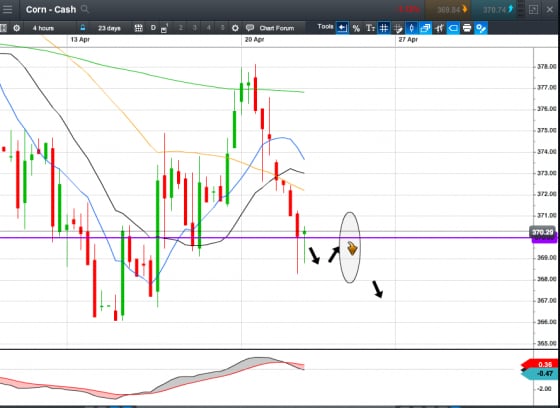 If the price does break down with a corresponding open and close below $370 I would consider this a trading opportunity to the short side.
My preferred method of entry would be at a retest of $370 from the underside as resistance; as shown in the drawing on the chart above
However, if there is a bounce and a continuation to the long side off this key level then trading opportunities to the long side could present using a stop below $370.00 as the effective swing low.
Either way I believe Corn is worth watching closely for trading opportunities over the next few days and into next week.