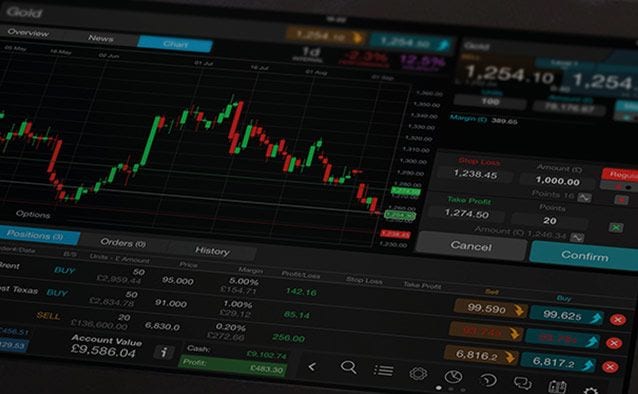 It is a well known fact that big moves often occur around major news events. This can draw traders into thinking it's a good time to make some quick cash off the back of a quick spike caused by a news release. This sometimes can end up sucking traders into a market that they may not have considered trading and getting caught out on the wrong side of a market move.
With CMC Markets it's very easy to know when the major news items are coming out via the use of the Market Calendar (below). You can set alerts and even choose the level of importance that you wish to see.
In the example above, I have chosen to hone in on the major news items that may impact the Australian dollar this week. Two stand out news releases was the RBA rate decision on Tuesday and Retail sales that came out this morning (Thursday). I have chosen to compare these two news releases as they both can, and often do, have a major impact on the market. In hindsight though it is evident that the market reacted very differently to these two releases.
With the benefit of a chart and hindsight, lets look at the AUDUSD around the time the RBA rate cut was made; as you can see it was a big move! AUDUSD spiked lower by almost 150pips in a matter of seconds
In seeing this market spike, market participants could be forgiven the feeling that they "missed out" or the feeling that they were going to catch the next spike. Now looking at the next major news announcement; Retail Sales that occurred only a few hours earlier today, this major news piece having come out only 2 days after the RBA rate cut and subsequent move I am prone to wonder whether those who felt they "missed out" on the RBA rate cut were now looking for their move on retail sales? I will never know the answer to that question but I can put myself in the shoes of someone who has that mindset because I have been there myself. I know that for some they would have been looking for a move on AUDUSD again today thinking that a move lower was likely. Now don't take this as my point of view or a point of view based on any factual information, the reason traders may have thought this is simply born from the RBA rate cut that they "missed" earlier in the week and the associated fear of missing out in future.
Here is a chart of the retail sales figures from earlier today (below)
As you can clearly see not a great deal happened. News can be a blessing and a curse, as can a trader's mind set. It is for this reason I choose not to trade around news. Don't get me wrong I am certainly not saying not to trade around news, many do and some trade it very well but its not part of my trading plan. The traders that do trade news would have a plan or strategy and would trade based on that plan. Trading news releases based on a punt is one thing, trading news with a systemised approach is another.
With Non Farm Payrolls coming out in less than 36 hours it might be a very good time to work out what is your plan for trading the news? Will you be standing aside and letting the market do its thing or will you be getting stuck in?