Yesterday a potential set up in AUD/USD looked promising (AUD/USD Standby to Sell). The trade has triggered overnight as the MACD crosses well above the zero line: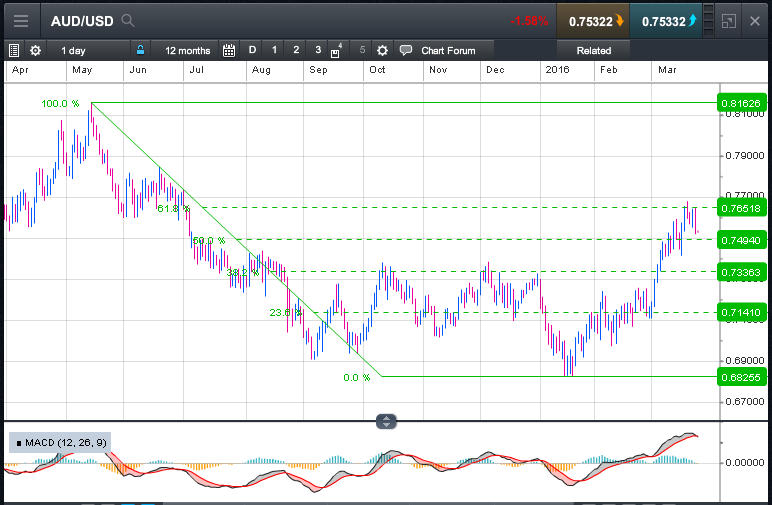 Whether or not this is useful information is a decision for individual traders. For me, this is a clear sell signal, offering targets at 0.7335, 0.7140 and potentially 0.6825.
What's your view? Are you a seller of AUD/USD? Let your fellow traders know by posting a comment in the box below.