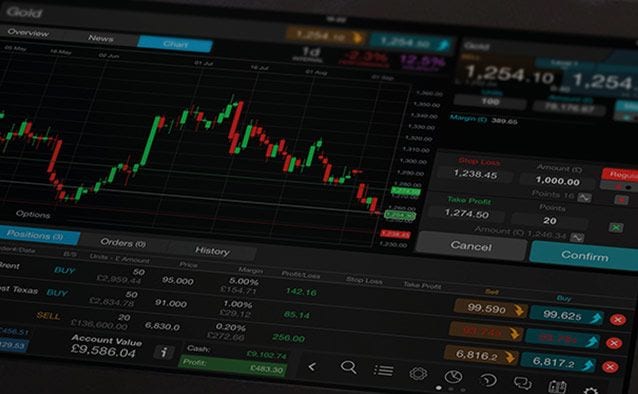 Please ignore the previous email on this post which had to be resent due to error. Apologies for the inconvenience
The first week of March means that Non Farm Payrolls are due on Friday. This largest of the news items for the month often is met with a major move but often before a few days of minimal market certainty and direction as people sit back and wait and see what happens on Friday. This week to my traders eye looks to be one of those weeks and with Wednesday and the hump of the week now behind us it looks more and more likely that many majorly traded markets may well sit back and wait.
As always though there will be trends and this week my focus has shifted to agricultural products due to the strong trends that have been set. Let me outline a few key 'Ags' I am stalking for trades right now.
This is going to sound a bit odd but I am trading my breakfast.
I want to start with orange Juice. Since 140.00 has been broken, OJ has been looking bearish and been in a nice decline. The daily chart (below) has certainly been one sided and that's well and truly seen the bears in control. Depending on how you trade there have been some great options to short OJ on this time frame.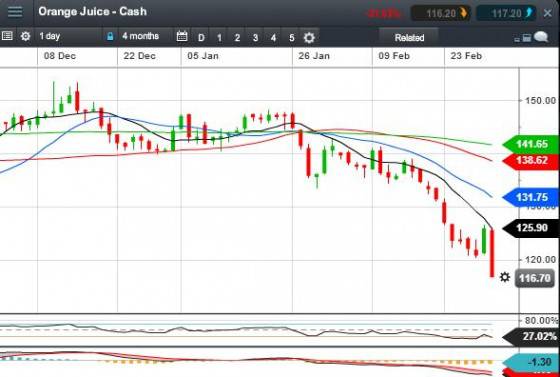 If the daily isn't you time frame or your strategy hasn't provided any opportunities then here is a chart of the 4 hour (below) which for me has provided some great pull back opportunities into the MA sell zone. It has such a smooth clean trend and it has been moving in one direction. Now as with all the charts I am going to show you I could go down into the much lower time frames but for the sake of keeping this post a reasonable length, I will have to hand the reigns over to you so, that if you like what you see, then you investigate these lower time frames for yourself.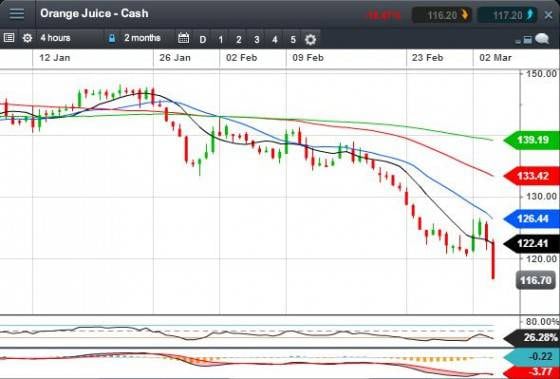 So we started the day (and post) with a nice cup of OJ, pretty sure you know what's next....... Yes let's have a look at coffee. Please excuse me for I am about to sin and commit one of the worst pun related crimes, I can't resist. Coffee on the daily has been "grinding" lower for quite some time now (sorry). The daily chart shows strong seller control since roughly 159.00 was broken as this was the last relevant support level. Since then it has been on a steady decline.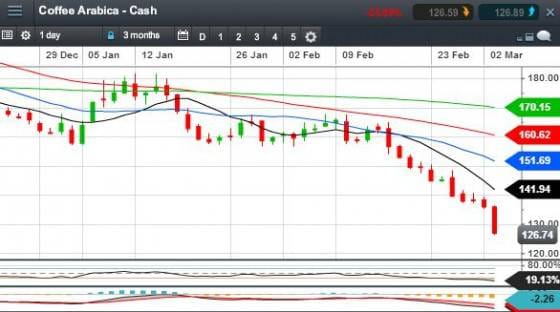 Check out just how nicely it has been pulling back into the MA sell zone on the 4 hour (below). Since the level of 159.00 has been broken, every pull back has been met by strong selling. This tells me to be alert for potential opportunity on these pull backs.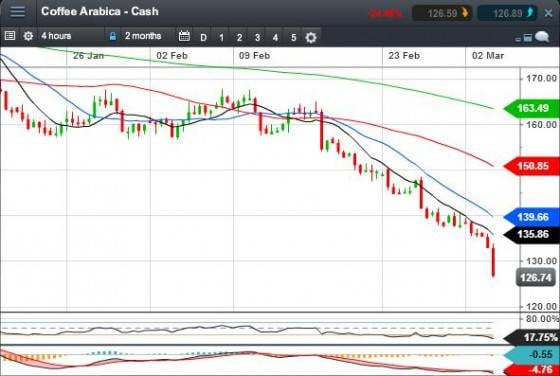 How do you have you coffee? With sugar I suppose! So here we have the sugar daily chart (below). Sugar on the daily is the trend that has not moved as far as the other breakfast staples which could mean one of 2 things; it could mean that sugar is a bit stronger and therefore even though it's in a down trend the sellers are findig it difficult to control the order of play or, it could mean that it is ready for a decent move and has just been lagging the rest. Either way sugar is in a down trend and therefore I am looking for shorting opportunities.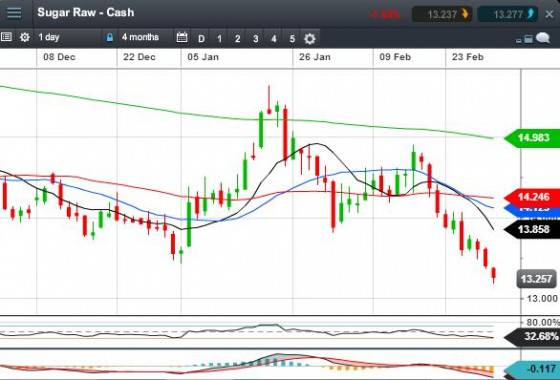 Jump down to the 4 hour (below) on sugar and it is much easier to see that the momentum is clearly there and in the sellers control. Once again price pulling back into the sell zone has been met with strong moves lower. Sugar rounds out my breakfast list of tradeable products. These charts are all live and vaild and I am watching them all as you read this.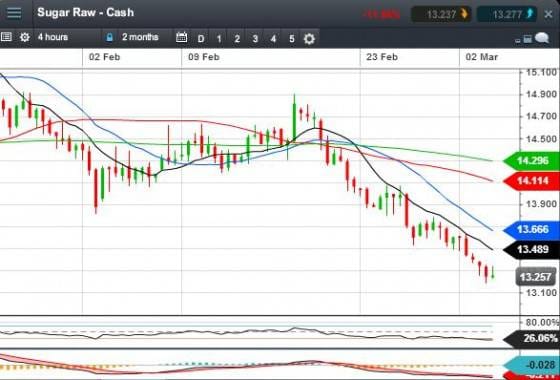 If you are wondering what the "MA sell zone" is then look through the education page on the CMC Markets website or contact your account manager and book into the "Advanced Trading Courses." It is free for all CMC live account holders and all the technical aspects and strategy rules are taught in great detail.
I hope you enjoy my breakfast trading plan!