Very few people, if any at all, are natural born traders. For most of us it is a lifelong journey of learning, improving and honing our skills. Just like in any other field, good results can often be based on past experience: you face a new challenge, apply what you have learned so far and try to improve on the results for next time. In the end, learning is an ongoing continuous cycle. In order to learn, we must first have a means of getting feedback on our actions by documenting our trades and reviewing them to learn from whatever lessons were offered up.
 Focusing on Suitable Goals
It can be very tempting to only measure our trading success based on the rate of account growth, how many profitable trades we have in a row or how big our last winning trade was. Unfortunately, this isn't very helpful as it includes too many factors which are outside of our control such as, market volatility and liquidity. It is often preferable to focus on trading well, and that means only placing good trades. A trade is only 'good' if we executed our trading plan flawlessly, the outcome: win, lose or break-even doesn't matter. Let's look at how I document all my trades to ensure I have the best information to help me on my continual journey to be a better trader than I am now.
Proper Trade Documentation
When?
At the moment the order is raised is usually the best time to document the trade. It is at this time that we, as traders, are clearly emotionally involved and assessing the quality of our trade is very likely to be biased. The same applies when looking at a chart in the future: seeing what happened after we raised the order will subconsciously give us a hindsight bias. The only true and fair view we can get is by properly documenting the trade in the moment we are about to place it.
Figure 1: Would you consider a short trade now?
Figure 2: Would you have traded the breakout short? It can be an easier decision when using hindsight.
What?
My medium of choice for documenting my trades is via PowerPoint, but Google Slides, Word, Keynote or any other similar program would work just as well. I name each file carefully using the following convention: "YYYY-MM-DD Market Strategy", so for example: "2016-04-26 EURUSD Trend Flow". This allows me to quickly sort and find my trades at a later date. Each trade is documented by taking several screenshots: large screenshots of both my trigger and my confirmation chart and overviews of faster timeframes (15min, 60min, 240min) and higher timeframes (daily, weekly & monthly chart). Those screenshots will allow me in future to look back and see the markets exactly as they were at the time I raised my order.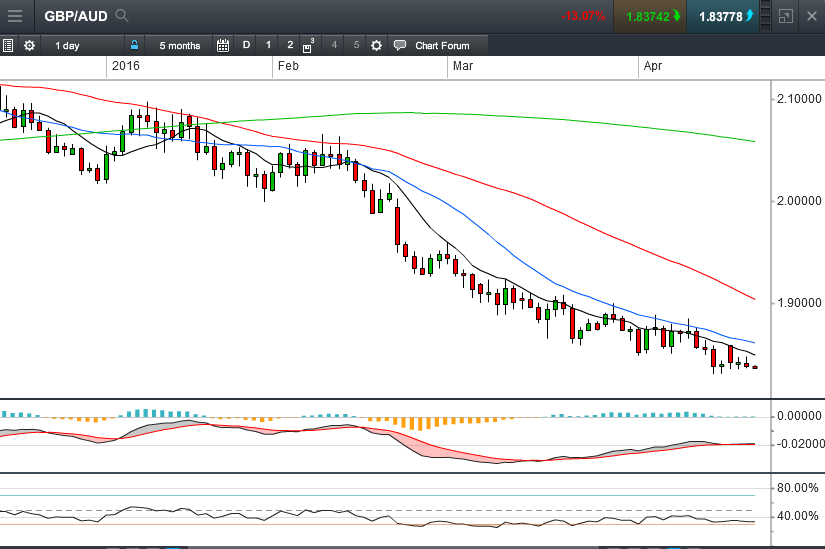 Figure 3: GBP/CAD Higher timeframe chart: Daily.
Figure 4: The trigger chart with as much detail included as possible
I then create a detail screenshot of my order, both the trade ticket(s) and the levels for entry, stops and profit target(s) as horizontal lines on the chart. Each of these screenshots gets its own slide or page in my document. If I think of any explanatory text, I will add this to the slides as well. Once the order is filled, I then take another screenshot and once the position is closed I add another one. I like to revisit the market after a few more bars and take another screenshot of the "big picture" that happened afterwards as this gives me enough information to "re-live" this trade as it happened: from an unbiased setup to the big picture afterwards.
How?
Taking screenshots is actually quite easy. If you are using Windows you can use the Snipping Tool (located in Accessories). It's simple to use and allows you to snip any image on your screen and copy it into PowerPoint. If you are using a Mac, it's even easier, just press "Shift" + "Command" + "4" which gives you a crosshair mouse pointer, drag the area you wish to capture and the image is saved directly to your Desktop.
Start documenting your trades today and focus on learning as much as you can from them! Becoming a better trader often starts with learning from your past experiences and using them to make improvements for future trading endeavours.