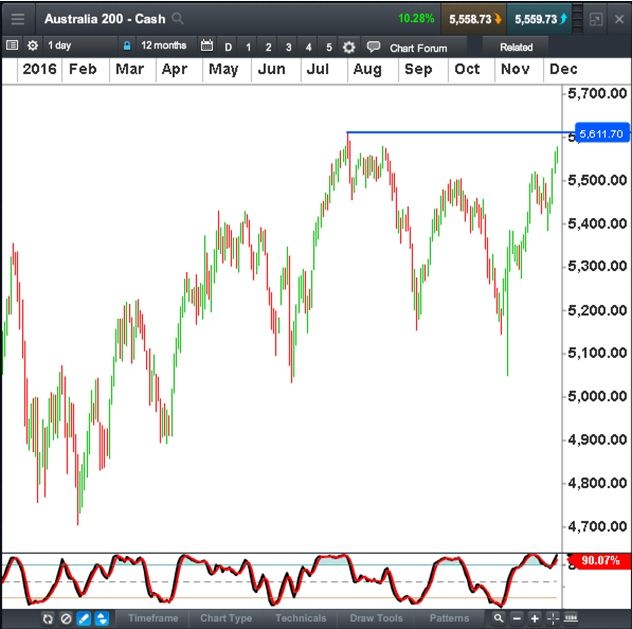 T
he stock market looks likely to open higher this morning fuelled by confidence and buying momentum in US markets.
Investors who have been overweight cash and fixed interest are continuing to push stocks higher as confidence builds. Last week saw strong buying of the big Australian banks as investors chased value. The extent to which this continues today is likely to determine whether the Australia 200 finishes with moderate gains or pushes towards the 5611 resistance level.
Energy stocks are likely to have a positive day. The Saudi's continued success in negotiating production cuts is difficult to ignore. The question of whether the production agreements are adhered to is one for the future. At this stage the safe assumption is that they will be, especially in the first few months. The Saudi Oil Minister's comment that they may cut production below their agreed quota indicates they are intent on showing leadership to drive at least moderate price increases over and above current levels.