"The trend is your friend" is a trading slogan often used by technical traders the world over. And it's a useful maxim, because the first question you should ask yourself when scanning for new trading opportunities is, which way is this chart going?  
But what happens when we look at a market on different timeframes, where each can seem to be telling us a different story? Then the situation can become more complex so let's have a look at ways of sifting through the confusion that can arise.  
Let's take a look at the chart of EUR/GBP on the mid timeframe, the 4 hour. We can spot that the market is in a confirmed down trend, with clear series of lower highs and lower lows, fanning moving averages, and convergence between the indicators and declining price.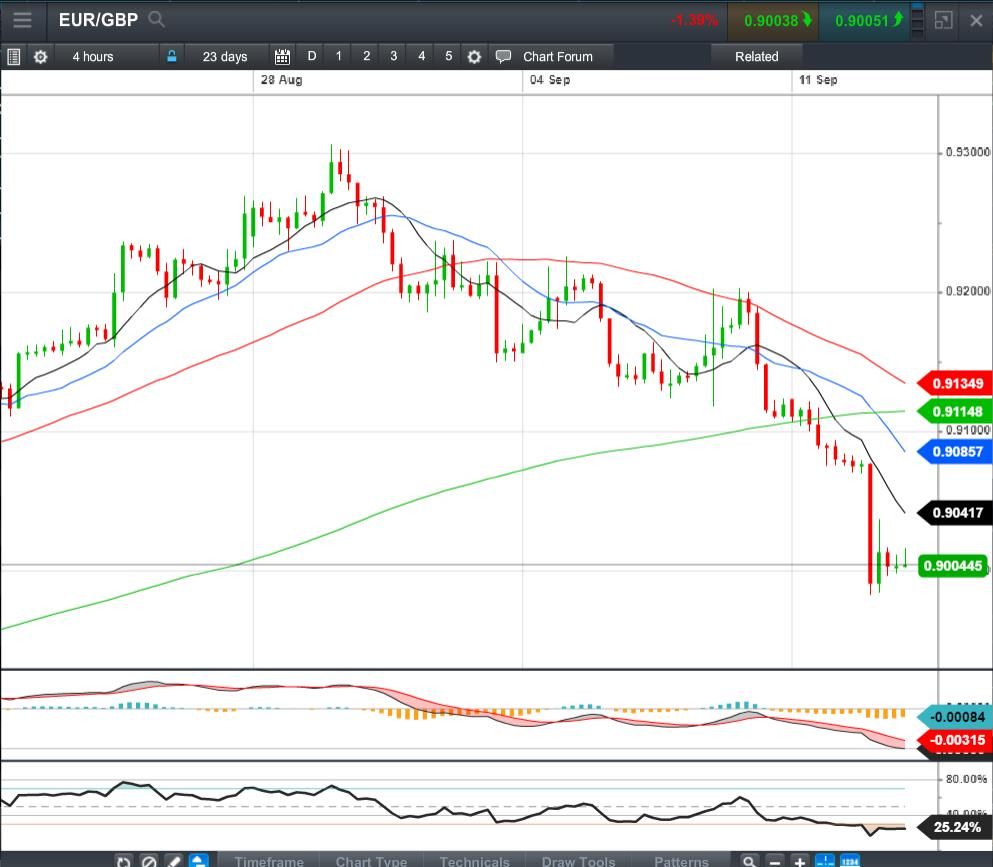 Moving onto the daily chart, we see a strong selloff into the 50 period moving average, but with a clear downtrend not yet established as price had gone straight up until the end of August and has preceded to come straight back down since then.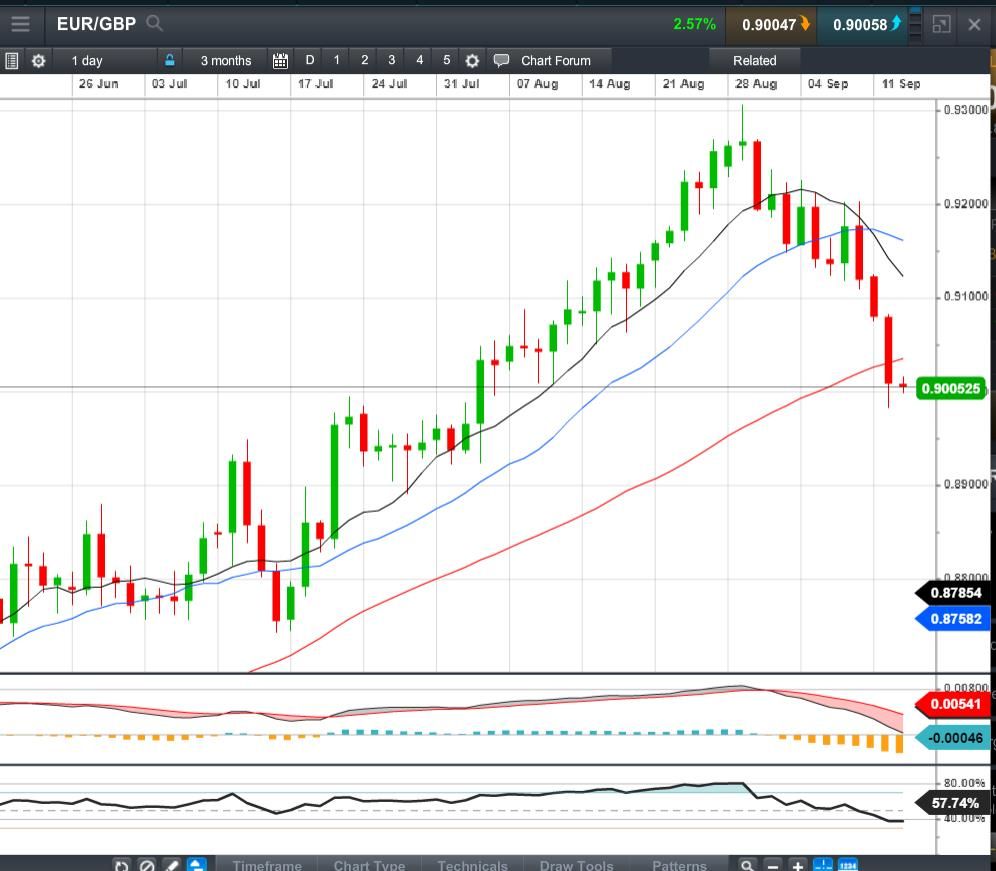 And on the weekly timeframe, the picture is very different. Here we've got an established uptrend with all the moving averages (including the 200 MA) in the correct order for an uptrend. We also have good upward convergence between the indicators and price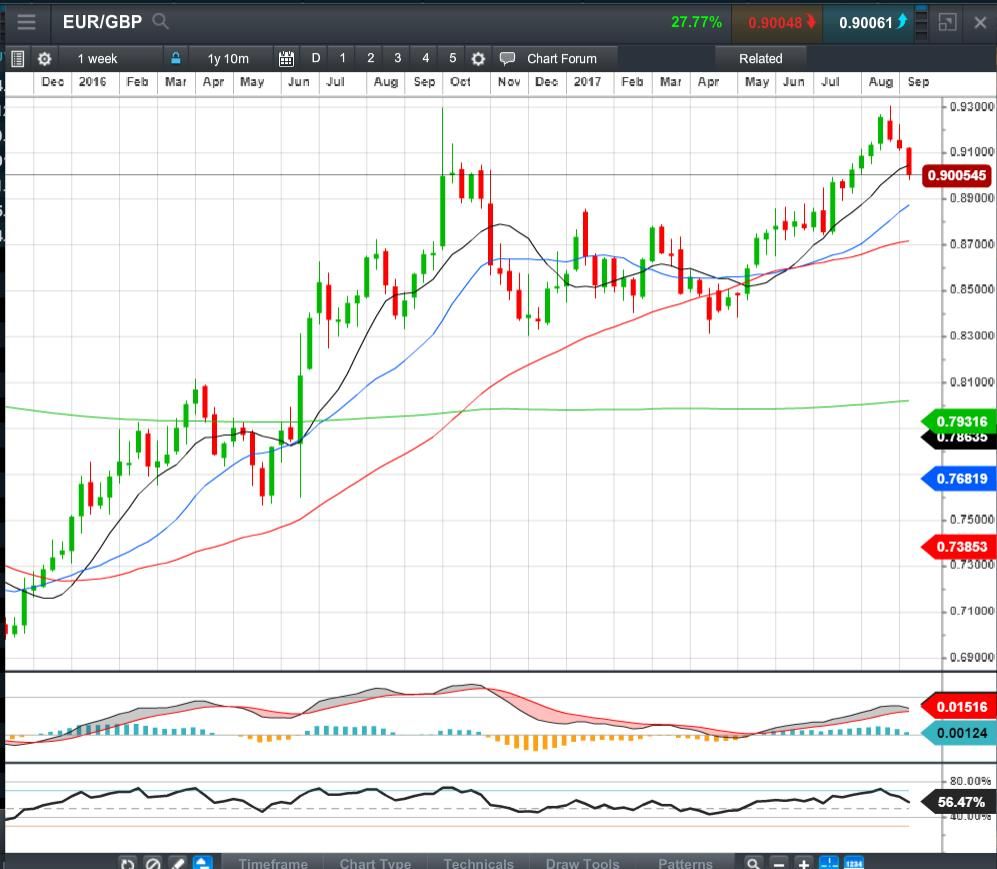 Finally, I'd like to take a look at the monthly chart. Here again, we have a strong uptrend, with all moving averages fanning and in the correct order for an uptrend. We can also identify the strong level, of around the 0.9000 area, which has been tested many times in the past.  At the latest move to a new higher high, the market has broken strongly above this level and also closed the monthly candle above it. Price action is currently sitting around this level.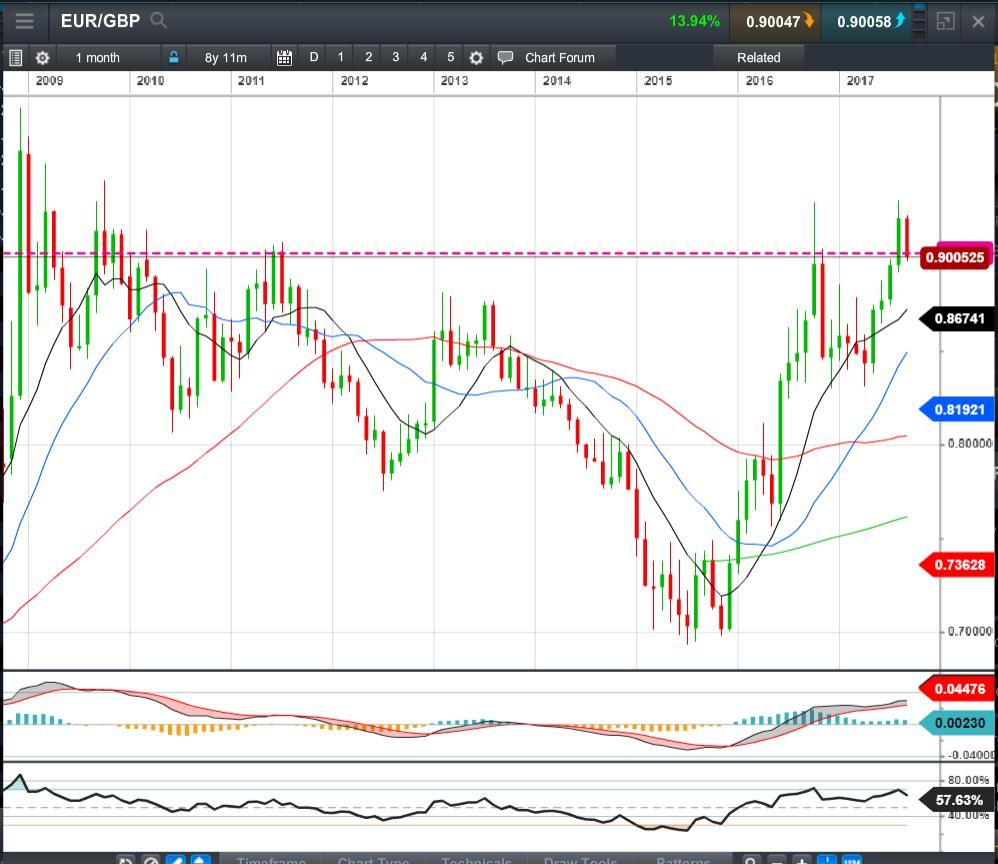 By Tamar Mehr