This will be a big news week for forex markets, starting with US inflation data and the Fed meeting early Thursday morning AEDT. This data could push markets either way, but charts suggest the path of least resistance for the Aussie and Kiwi Dollars is up
Big data week
The Aussie and Kiwi Dollars have much data ahead of them this week. This includes (but is not limited to):
US CPI
The Fed meeting
China's industrial production and retail sales data
Australian employment data
Oversold and positioned for a sell the rumour; buy the fact response
The Aussie and Kiwi Dollars are both at key levels and with long-term charts in the oversold zone. This often leads to a sell the rumour, buy the fact reaction. If all the data comes in as expected (or only mildly bearish) there is no further selling but long held shorts need to cover. Here are three charts that look interesting to me.
AUDUSD Weekly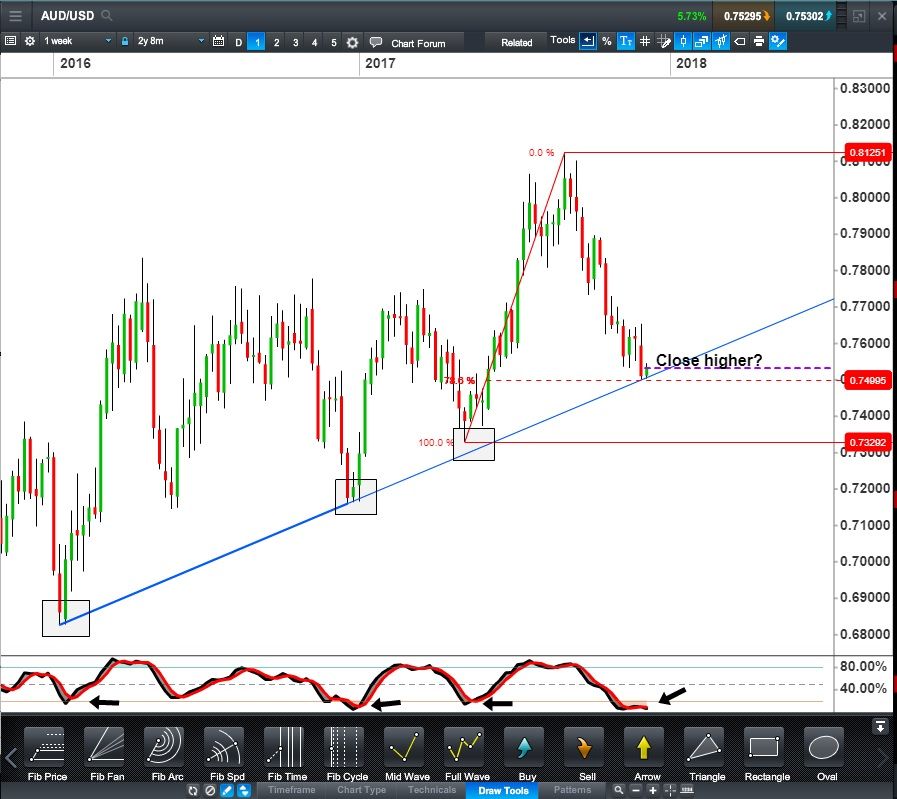 This chart is testing trend line support for the fourth time. The previous three bounces off this line came after a dip into the oversold zone (see 14 week slow stochastic in the box below the chart). It is in the oversold zone again. For good measure, this test of the support coincides with the 78.6% Fibonacci retracement level, also a common turning point.
Traders may look at shorter-term charts for signs that Aussie is making another bullish rejection of this support.
Of course if there is no bullish rejection and Aussie falls clearly below this support, the outlook will be negative
GBPAUD Weekly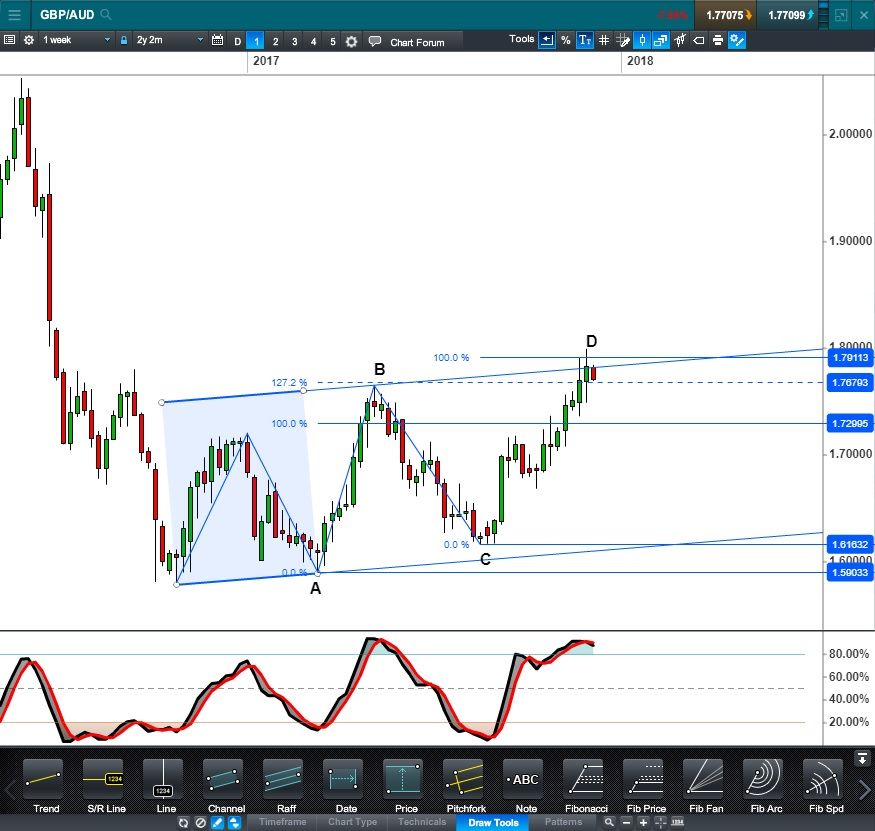 The pound is beginning to weaken against Aussie, after what looks like a false break through channel resistance. The slow stochastic is up in the oversold zone, like it was the first time this channel resistance was rejected
There is an AB=CD level just above the channel resistance and GBPAUD is now falling away from this. Last time around there was also a harmonic level at the channel resistance. That time, the CD swing was 127% of the AB swing.
The short-term trend on the daily chart has already changed to a downtrend, suggesting this set up might already be underway
The Bank of England meeting scheduled for Thursday night AEDT may also be relevant for GBPAUD
NZDUSD Daily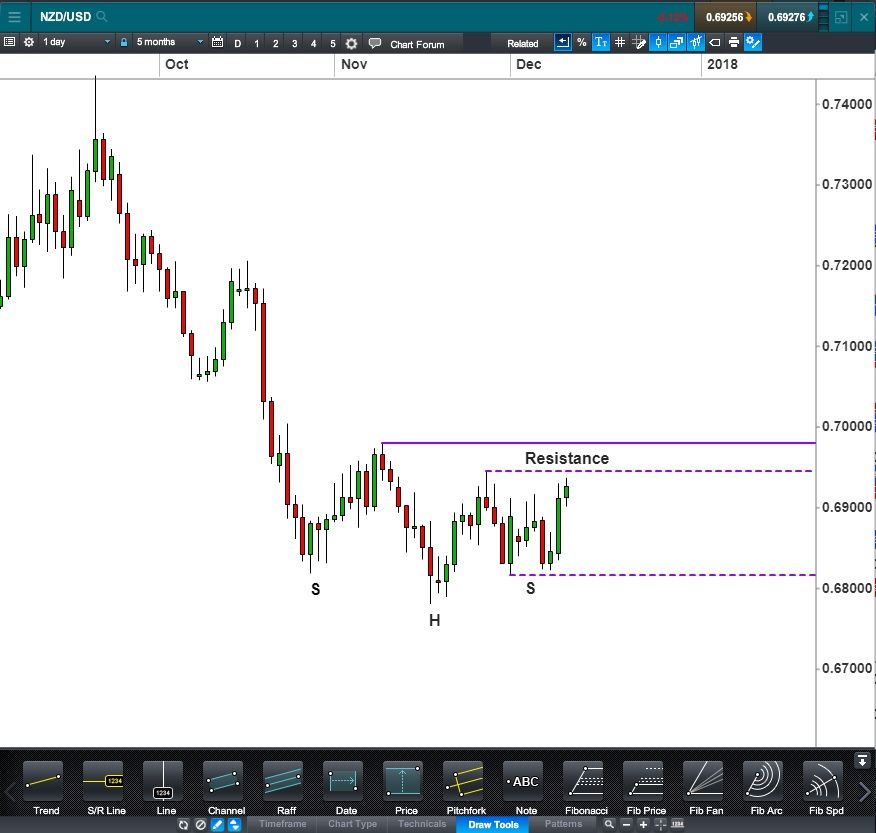 This looks like an inverse head and shoulder but falls short of text book standards by having two shoulders on the right and only one on the left.
For my money, this is still an effective "accumulation pattern i.e. a flat basing pattern at the bottom of a significant downtrend.
A break above the accumulation pattern resistance could signal the beginning of a new uptrend. As with the Aussie Dollar, the weekly slow stochastic is oversold, creating potential for a significant sell the rumour, buy the fact reaction to this week's news