The release of details about   Donald Trump Jr's meeting with a Russian lawyer have seen the US Dollar weaken, pushing the Euro past resistance.  Reaction to Janet to Janet Yellen's testimony before the House Committee has seen it hold these levels. However, this might just turn out to be a false break and a trading opportunity for sellers.
EURUSD Weekly Chart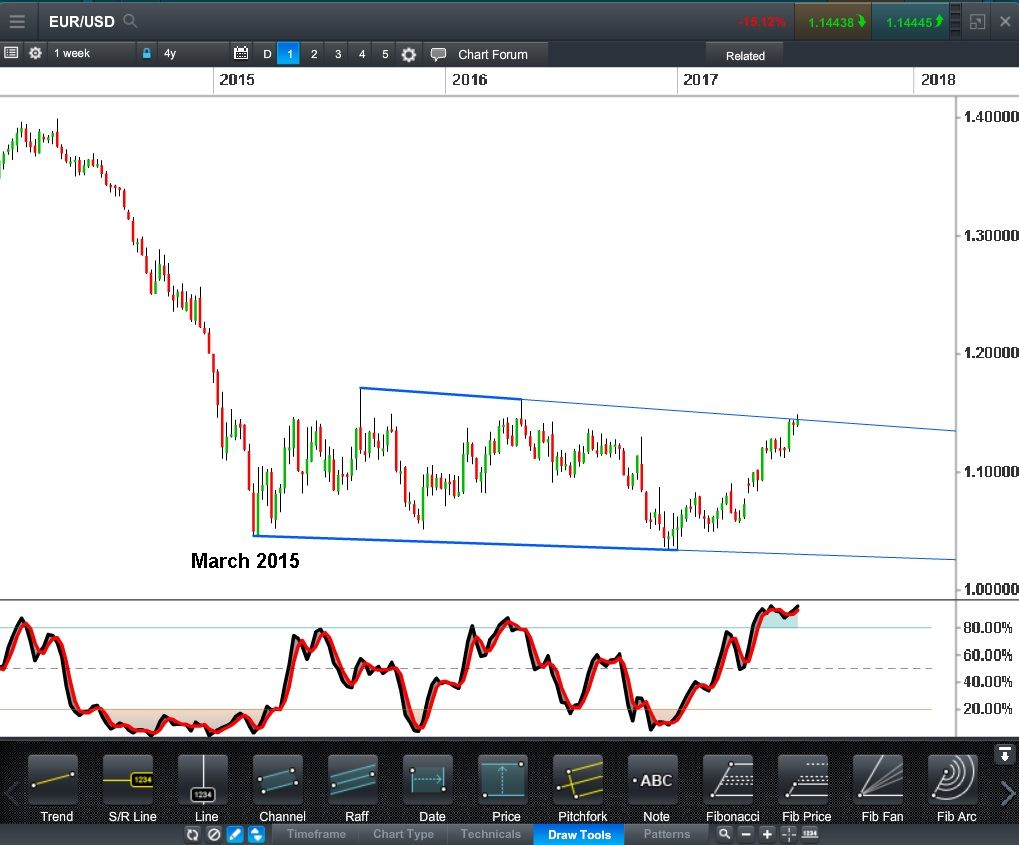 EURUSD has been in a large trading range since the major low in March 2015. A clear break through the resistance of this range could be significant.
However, the slow stochastic indictor in the box below the chart is well overbought. Long Euro is a crowded trade.  If the Euro starts to slip back into this range after a blip through resistance, we could quickly develop downward momentum as disappointed longs begin to bail
Bollinger Band Reversal set up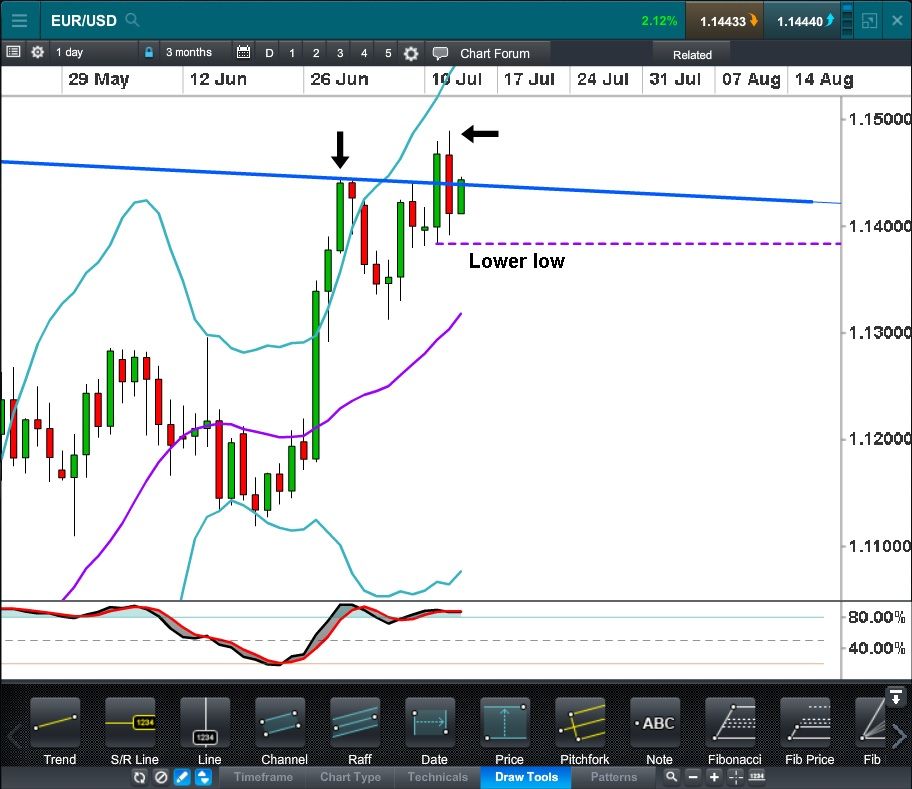 At this stage the daily candle has made a lower high. If it also makes a lower low, we will have a trend peak below the upper Bollinger Band that follows one above it.
That indicates potential for a trend reversal that could see a significant decline following a small whipsaw through this key resistance. In fact, any trend peak below the upper band over the next few days could provide a sell set up here, even if it's a bit above yesterday's peak.