This great photograph in an article by Reuters grabbed my attention last week. I thought readers might also interested in the photo and a link to the article. It provides some insight into why oil might have started to falter at chart resistance.
Oil markets are forward looking and they've rallied in response to the improved supply outlook due to cuts in US production as well as significant disruption to supply from Nicaragua and Libya. However, inventories are still massive and they are likely to cap rallies for a while yet.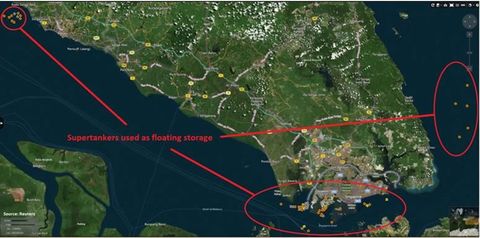 Singapore oil tankers
Source: Reuters
Singapore is Asia's major oil trading hub. Reuters reports that, the number of Super tankers sitting off its coast continues to grow. By last week the number had reached 40, containing 47.7 million barrels of oil. Demand for storage in tankers is still growing and this does not a appear to be about storing for profit. Forward prices are not good enough for this. It's mainly about finding a place to keep unsold product.
You can read the full Reuters article here
Brent Oil chart
In the meantime, the Brent chart is over bought and showing signs that it may falter at the next resistance level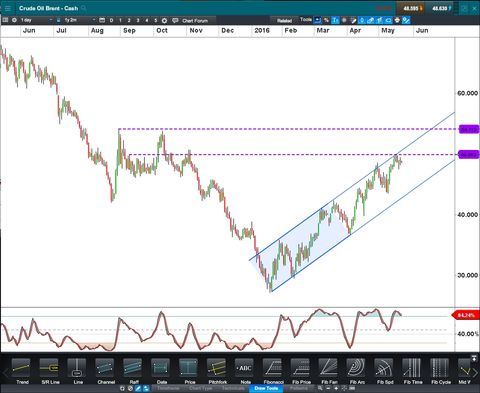 Crude Oil Brent cash CFD
Daily