By Chloe Edwards, Trade With Precision
As a forex trader, I always take a keen interest in the foreign exchange rates of the countries I visit. I'm currently visiting the vibrant city of Singapore and am enjoying everything the Lion City has to offer, from the diverse culture to the amazing food. Singapore is often dubbed the city where East meets West and this got me thinking, how is the SGD fairing against its western trading partners? I have been tracking a potential opportunity on the Singapore Dollar for some time now which I would like to share with you.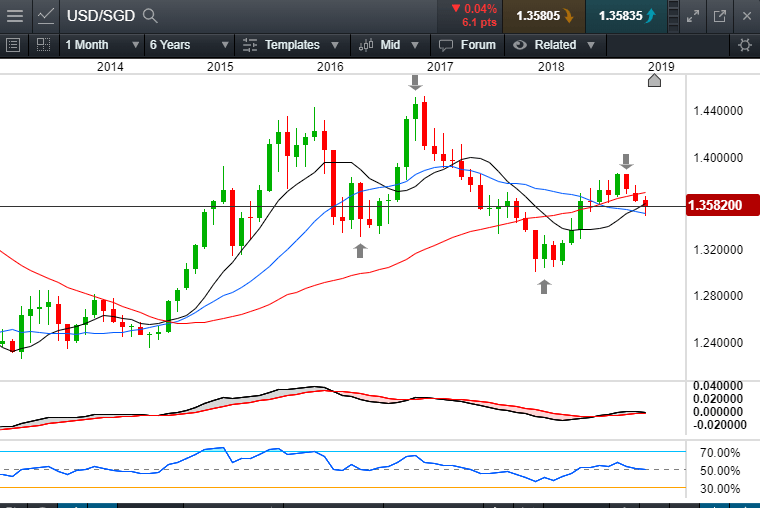 Looking at the monthly USD/SGD chart above, I note that price has made a lower high followed by a lower low, and that the previous two months have been bearish. The moving averages (MAs) are not showing optimal alignment for a downtrend on this timeframe. But the established bearish structure of price is enough to pique my interest.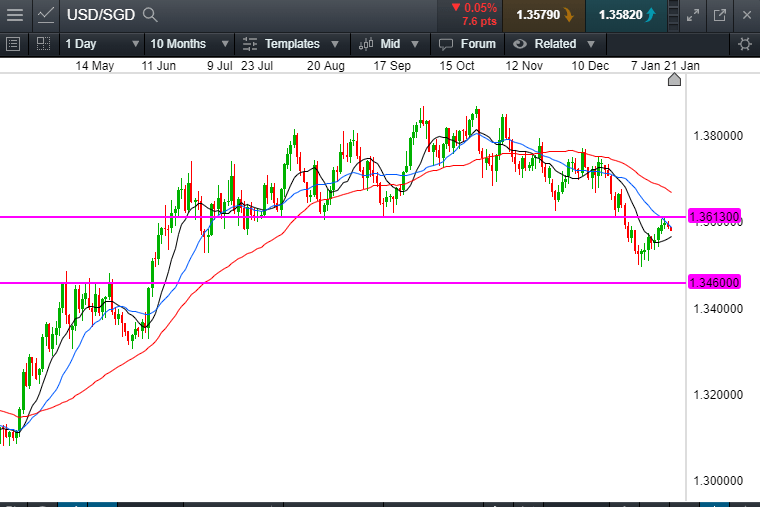 Scaling out on the daily timeframe, you may notice the support and resistance structures at 1.3613 and 1.3460. At the beginning of January 2019, price broke through the support level at 1.3613 and has just this week run back up into it. Let's zoom in on recent price action to get a better view of this.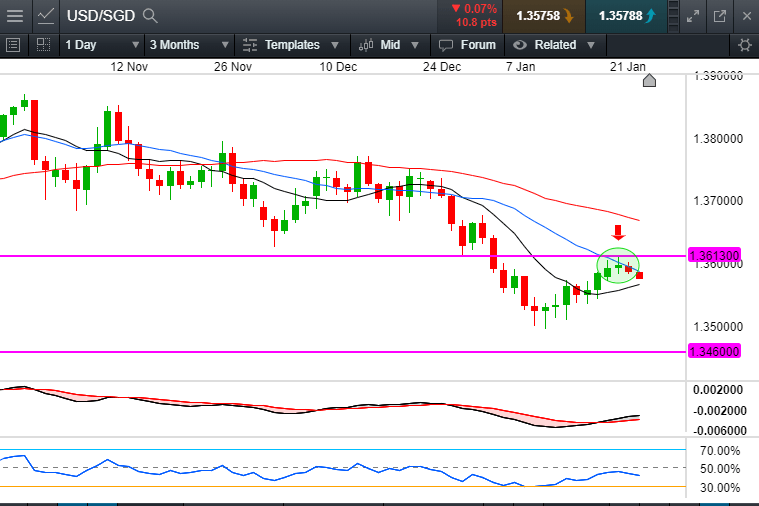 We can see that price action is showing a series of lower highs and lower lows for the past 3 months, with the 10, 20 and 50 period MAs showing bearish geometry. Both the MACD and the RSI indicators are trending lower in a bearish fashion, which could confirm the trend momentum. I read price action and the indicators to suggest the potential for a possible short swing trading opportunity.
Price has pulled back to the Sell Zone around the 10 and 20 period MAs, and a couple small reversal candles have formed just below the ceiling of resistance at 1.3613. This morning, price has broken the low of these small reversal candles which could mean we are now in the process of moving lower, and I am now looking for a swing trading opportunity to the downside. In terms of the potential move, I am looking at a support level at around 1.3460 as a first target, and letting the remainder run on as I seek a potential high reward-to-risk trade.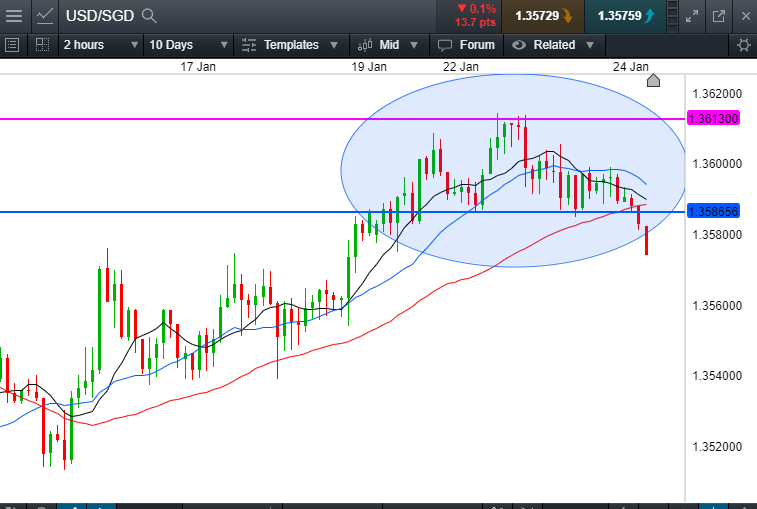 I am also going to stalk valid trade setups on a lower timeframe, the 2-hour chart which has been showing some good trend structure, which could lend itself to trading pullbacks to the MAs. Entry on this lower timeframe could also have the benefit of offering a more accurate entry than entering on the daily timeframe with a potentially even better risk-to-reward ratio as I build a longer-term swing position.