In what is shaping as a worrying period for investors, financial markets are again beginning to focus on what was always the largest of the Euro risks, Italy.
Markets are becoming increasingly concerned about Italy's banks and the referendum on its Senate reforms in October. These issues are becoming conflated with Italy taking advantage of Brexit inspired Euro sceptic momentum to try and force changes to how it can reform its banks. The Government is seeking to persuade the EU to make an exception to its rules and allow Italy to use public funds to recapitalise its ailing banks. The worst case scenario for markets would be the forcing of another Eurozone emergency where the referendum is lost leaving Italy without effective government and a looming banking crisis that can't be solved without compromise between the different national interest groups within Europe.
Market concerns over Italy coincided with BOE Governor Carney's acknowledgement that the Bank won't be able to fully and immediately offset the risks and volatility caused by Britain's leave decision.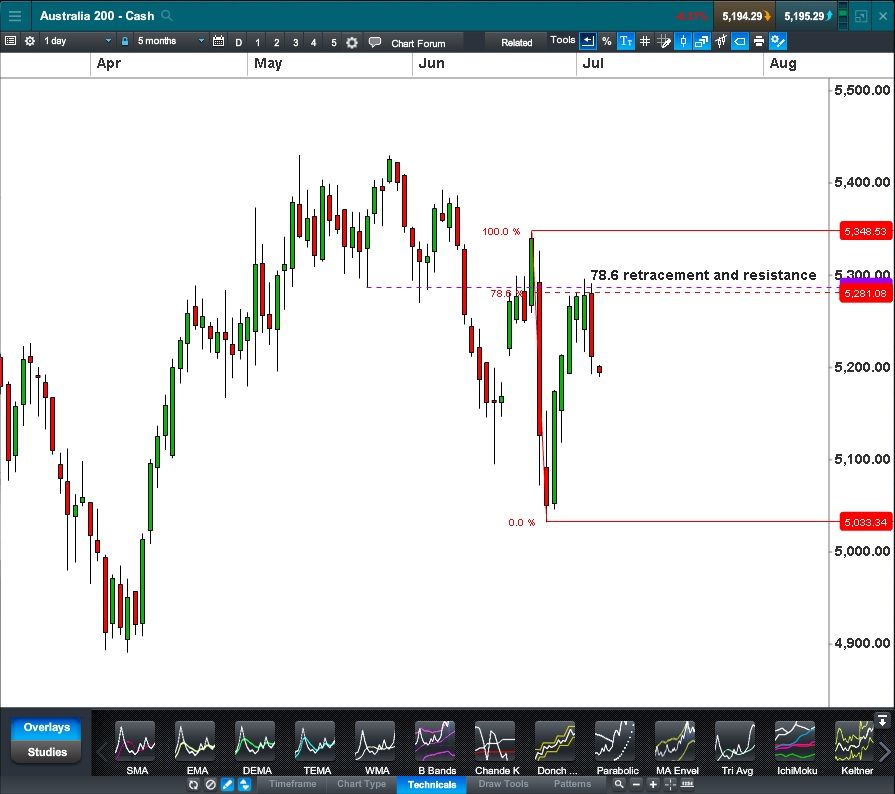 Markets moved in a risk off direction in response to the emerging European risks. This saw bond yields fall; the Japanese Yen bought the Pound under pressure and both commodities and commodity currencies like the Aussie sold. 
Despite these risk off moves, reaction on the US and Australian stock markets had been relatively limited. This may reflect a situation where investors are taking protective action in other asset classes, while being cautious about selling stocks due to the cushioning impact of low and declining interest rates. 
However, with a weak start to the stock market this morning, investors will be watching nervously to see whether this remains the case, especially in financial stocks and banks which tend to be most impacted by these situations.