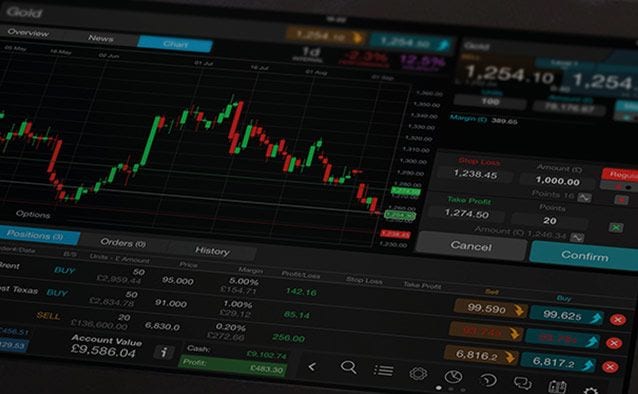 Our international analysts prepared this preview ahead of Tesla's earnings announcement on Wednesday night/Thursday morning:
By Colin Cieszynski, CFA, CMT, Chief Market Strategist (North America) and Jasper Lawler, Market Analyst (Europe), CMC Markets
Tesla Motors report quarterly earnings Wednesday evening after the close of US markets. The upscale electronic car company is expected to report its biggest quarterly number of vehicle sales ever by a wide margin.
Demand continues to outstrip supply with founder and CEO Elon Musk leaving Tesla well positioned as the leading-edge company in the space of electronic vehicles. Tesla operates in the luxury car-space and its relative lack of competition to-date has enabled it to maintain high prices. Gross profit margins have improved as high selling prices have been met with reduced costs from production efficiencies.
There is no evidence yet to suggest Tesla's profit margin is about to diminish but at some point, new entrants such as GM and Volkswagen may force more pricing competition.
Earnings per share is expected to dip in Q4 as Tesla invests more in R&D. As seen by the likes of Jeff Bezos at Amazon, shares could suffer if this becomes a long running trend.
Musk worried investors last month when in an interview he voiced disappointment at initial sales in China. There is a lot of room for growth in the growing US market so sales in China don't need to fire right of the starting blocks but the eventual expansion into China is baked into share prices. More specific forecasts on China sales may soothe shareholders worried about growth inside China.
Still, order flow results and company insights remain important. While Tesla has capitalized on interest in alternative energy and cars, the crude oil price crash from above $100/bbl last summer toward $50.00 today raises questions like: Will Tesla remain the trendy option of choice, or could some of its potential customers migrate back to traditional gas guzzling sports car options? Are Tesla's customers so wealthy that they don't care about fuel costs?
Tesla shares peaked in September at $290 and have corrected quite steeply loosing over a third in value by the end of December. Expectations have grown leading into this earnings report and prices have traded back above $220.
Breaking News: After this blog was initially written, reports emerged indicating that Tesla only sold 120 cars in China during Q4 way below expectations due to misconceptions about charging (and whose fault would that be?). Reports also suggest a management shakeup for the China business could be coming.
Earnings Expectations
Tesla is expected to report adjusted EPS of $0.31, down nearly 4% from last year. Sales are expected to fist 61% from last year to $1.22B. Last quarter, Tesla earned an adjusted $0.02 per share slightly above the breakeven the street had expected on sales of $932M.
Tesla trades as a classic momentum growth stock with a forward P/E of 133x running way above its 50% forecast growth rate. This means that generally on earnings reports Tesla needs to deliver on both earnings and guidance to keep up its share price.
Chart Analysis
Since peaking last summer, Tesla shares have been steadily giving back gains achieved in their previous uptrend.
Following an initial selloff and the completion of a head and shoulders top (circled in chart above) the shares have levelled off in the $190 to $230 range, between the 23% and 38% Fibonacci retracement levels.
The RSI has broken out of a downtrend and has regained 50 but stalling near 60 suggests that momentum may be starting to go sideways.
At this point, the shares would need to clear $230 to signal start of a new uptrend and call off previous technical weakness. If the shares fail to clear $230 on the earnings news, it would confirm a new downtrend and commenced with initial support near the $200 round number then recent lows near $185 and the 50% retracement level and $162.50.