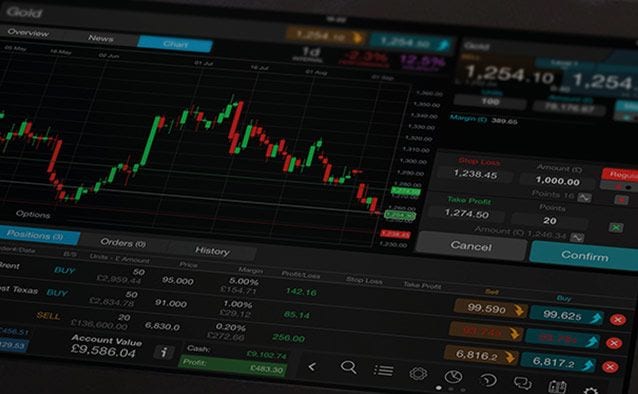 Today's wrap and technical outlook for indices, commodities and currencies
Asia Pacific indices
Australia 200 is breaking out again today, driving up through 5,300. The only fly in ointment is that RSI has yet to confirm, creating a negative divergence. Resistance may potentially appear near 5,325 or possibly a measured 5,385.
Japan 225 has broken through 14,560 Fibonacci resistance that may now become support, while RSI indicates upward momentum remains intact. Next potential upside resistance appears near 14,840 then 15,000.
Hong Kong 43 continues to bounce around between 23,080 and 23,325, consolidating recent gains. RSI bouncing around 70 suggests more work may still need to be done. On a Fed rally, more resistance may appear near 23,490.
India 50 is climbing up off of a successful test of 5,800 support with resistance still in place closer to 6,000.
US Indices
US30 has broken out over 15,650 to a new high today. Although overbought RSI suggests there could be some choppiness in the short term, the 15,900 (measured move) to 16,000  (big psychological number) could be tested over time.
SPX500 staged a big breakout today driving through 1,715 to a new all-time high. Overbought RSI suggests old resistance could be retested but a measured move suggest a test of 1,795 possible over time.
UK and European indices
UK 100 bounced back above 6,600 again but need to clear through previous high near 6,675 to confirm. Next potential support after that appears near 6,715 then 6,875 both previous highs. Support in place near 6,530.
Germany 30 has broken out to a new high, trading near 8,750. With RSI overbought and an initial measured move completed above 8,710, it may be due for a pause near here or if it approaches its next measured test near 8,840. Initial support possible at the breakout point near 8,640.
France 40 has broken out to another new high today, driving up through 4,200. Next measured potential resistance appears near 4,325 as support rises toward 4,175.
Italy 40 continues to take a run at its 52-week high near 17,900 with more resistance possible near 18,000. A growing negative RSI divergence, however, suggests its upward momentum may be losing steam.
Spain 35 is holding above 9,000 but continues to struggle with 9,100 a Fibonacci resistance level as an overbought RSI and negative divergence suggest it may be overextended and overdue for a pause or correction with next potential support near 8,820.  
Commodities
Silver has a huge turnaround underway, jumping up from a successful retest of $21.540 support to retest downtrend resistance near $23.00. RSI back above 50 suggests momentum turning positive again. Next potential resistance near $24.80 where a Fibonacci level and previous high converge.
Copper broke out of a short-term downtrend and blasted through $3.30 into the upper half of its $3.20-$3.40 channel. RSI moving back above 50 suggests momentum turning positive once again.
US crude found support at a higher low near $105.00 overnight and then blasted up toward $108.30, shrugging off some bearish technical with RSI retaking 50. Upside resistance remains in place near $109.00 then $110.20.
UK crude had a nice bullish reversal from yesterday's decline, driving up from $109.00 support toward $111.75. RSI remains under 50 and price remains in a trend of lower highs, so a more through $113.00 remains necessary to confirm a turnaround. 
FX
NZDUSD has had an explosive rally blasting through $0.8300 and carrying on toward $0.8350. RSI is getting pretty overbought and a quick move could still attract the ire of the RBNZ, so a drop back for a retest appears possible. Next potential upside resistance near $0.8380 then $0.8510 on trend. .
AUDUSD charged through $0.8400 and rallied on toward $0.9500 and a test of the 38% Fibonacci retracement level near $0.9515. With RSI getting overbought, it may be due form some backing and filling in the short term even though the breakout from a double bottom base remains positive for the longer term.
USDJPY  appears to be resuming its downtrend falling back from 100.00 earlier this month to test 98.00 with next support after that near $0.9700 then $0.9580. RSI falling back under 50 suggests momentum turning downward once again.
AUDJPY continues to bump up against $0.9300. An ascending triangle forming below that levels suggests a pause within an emerging uptrend while RSI suggests upward mo remains intact. Next potential resistance on a breakout near 94.70.
EURJPY continues to hang around 132.50 with next resistance near 134.00. Rising RSI suggests upward momentum still building.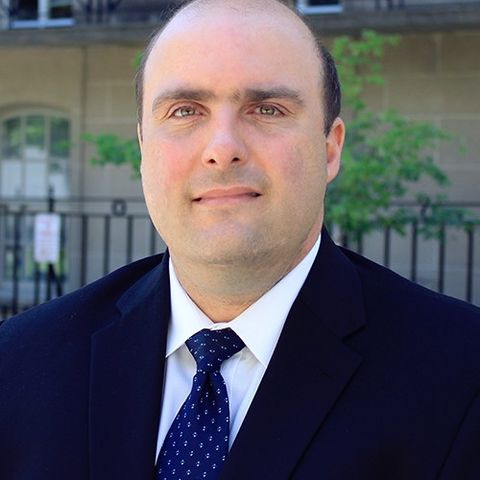 Colin Cieszynski