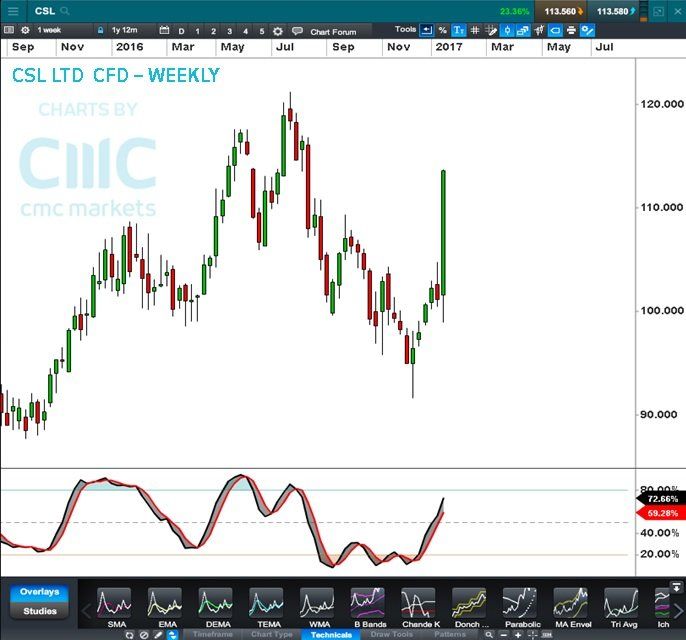 Thanks to yesterday's stellar performance by CSL Ltd, the ASX 200 index arrested its recent downtrend, managing to close a little higher on the day.
While CSL's share price rose 12.5% in response to yesterday's profit upgrade, it still finished on its high. This suggests unsatisfied buying that may see further gains over coming days.
The recent downtrend in the ASX 200 index contrasts with the major US indices which have hardly budged over the past 2 weeks. It's clear that investors have reached a level where they are prepared to wait and see what the Trump Administration has to offer in its crucial first 100 days in office. This begins with tomorrow's inauguration speech. If Mr. Trump's acceptance speech is any guide, this speech may not do much to scare the market horses.
It's likely that the Australian market will follow the US lead today with a relatively quiet wait and see session ahead of Mr. Trump's speech.
Today's release of China's December quarter GDP and other monthly data are unlikely to deviate significantly from expectations. Market reaction is also likely to be muted with traders in risk averse mode prior to the Trump speech.