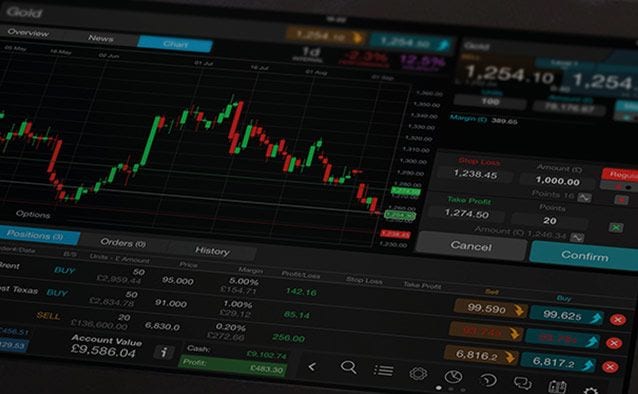 There were no major surprises in Origin Energy's results yesterday but its share price backed off a chart resistance level.
Yesterday produced a large red chart candle that peaked right at a key Fibonacci level. This consists of a 78.6% retracement of the last swing lower and a projection that CD will equal 1.618 times the AB swing shown on the chart below. The large red body on yesterday's candle signifies a close well below the open in a sign of potential weakness.
If the high at this Fibonacci level is confirmed as a trend peak by a move under yesterday's low, it will point to the potential for the downtrend in this stock to resume.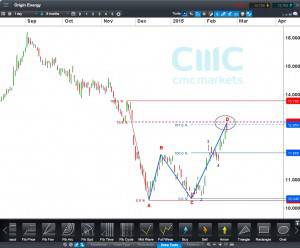 Origin Energy share CFD Daily
Click to Enlarge