By Tamar Mehr
 Much has been said about the rise of the US equity market, with headlines every time the Dow or the S&P 500 makes a new "all-time" high. There has also been plenty of attention when pullbacks take place, such as we've seen at the beginning of the week in the Nasdaq, attracting plenty of attention to the large selloff that resulted.
But if we take a look at these index markets on a higher timeframe chart, such as the monthly, we can see that they have been in a strong uptrend for a long while, with steady buying momentum.
As a technical trader, I recommend ignoring the headlines and keeping your eye on the information the price action is revealing.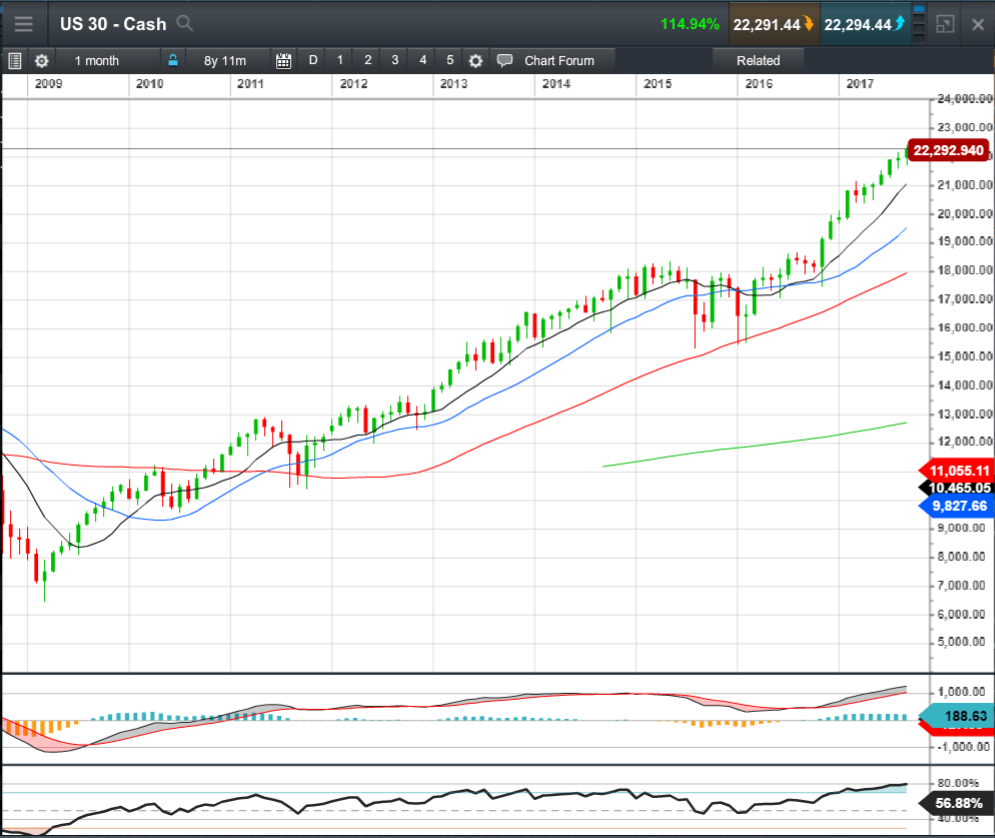 With that in mind, I am looking for long positions and I will need to decide when and where to place my entry in order to join this strong uptrend. The answer again comes from the technical ingredients each chart possesses. On the one hand, I want to see as many reasons as possible to support my entry. But I also want as many elements as possible that can protect my stop loss and reduce the probability of the market taking my position out on a loss.
One of my favourite elements for stop loss protection is to find a level that has been tested many times in the past. The trouble with having markets at all-time highs is that we can't look at long-term historical price action for previously tested levels of support and resistance. However, I can look down the timeframes for areas that have been established as new S/R levels on the lower timeframes, and see if they correlate to any higher timeframe setups to increase the odds in favour of my potential trading opportunity.
As an example, let's take a look at the S&P 500 weekly chart. After reaching a new all-time high, the market is now in the process of pulling back. In my view, examining the area of the previous high - around the 2480 - is likely to provide more detailed information.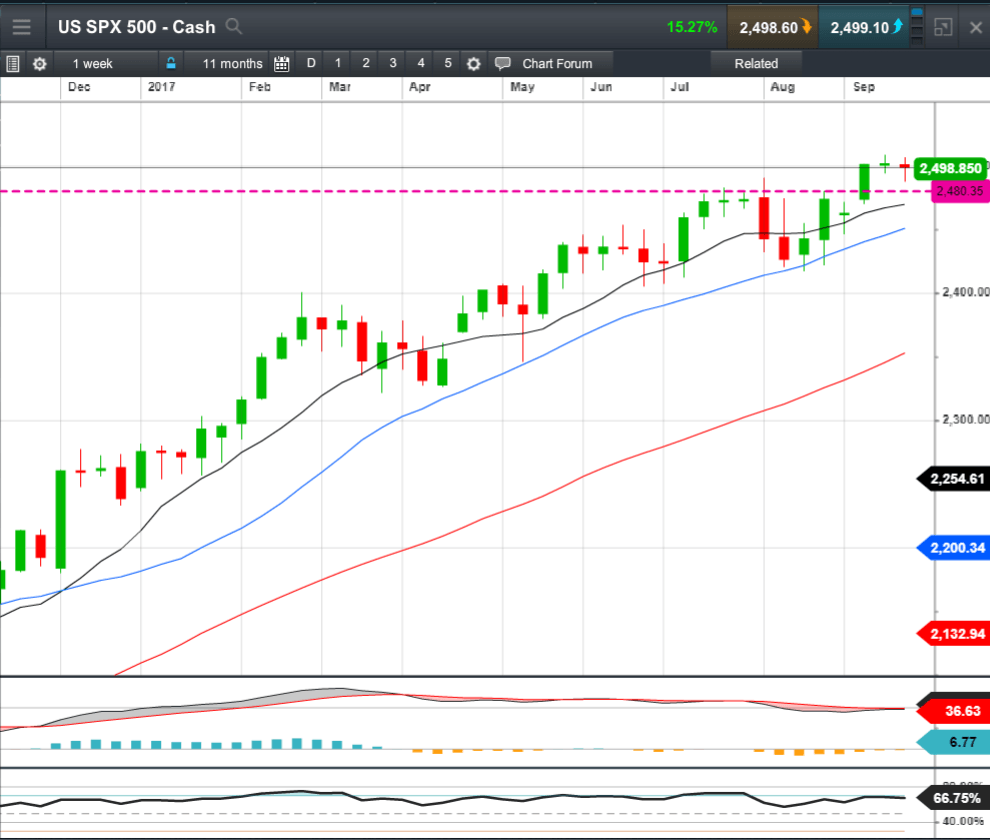 Looking at the 4hr chart, we can see that the market has touched this level several times and has reacted to it, before finally breaking above the level and continuing higher.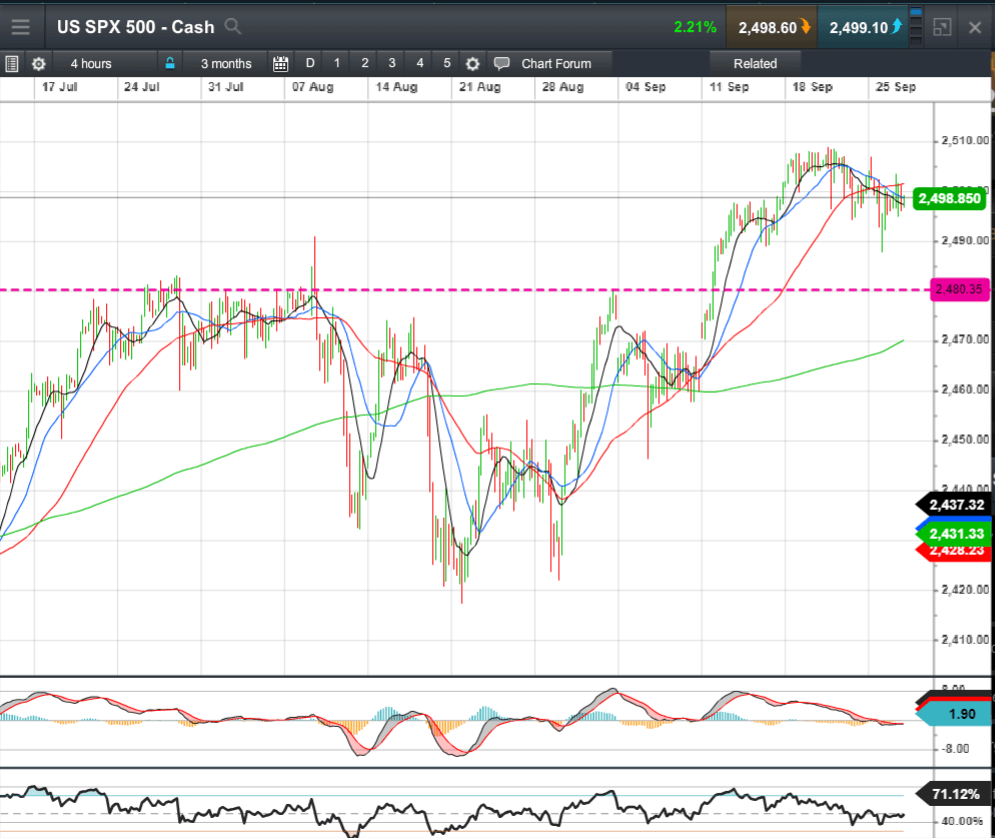 This level is now of interest to me and I'll be waiting for the market to pullback into it and closely monitoring price's reaction once it gets there (if at all). In other words, I want this resistance level to now act as support from which the next bullish rally could emanate. I will then be looking for a potential long entry with my stop loss neatly protected behind this new S/R level.