It's been a while since global markets had a coordinated risk off move.  Here are some support and resistance levels I think could mark the difference between a bit of a pull back and something more serious. These levels may also be useful for traders looking for possible turning points.
US SPX 500
The 2390/2400 zone looks a possible support level for the SPX.  This picks up the May highs and June lows as well as a potential trend line. This support zone is about 4% below this week's high
A second possibility is 2330-2350. This picks up the 38.2% Fibonacci retracement of the post US election rally as well as the 200 day moving average. This is about 6% below this week's high
The 38.2% retracement is a common turning point for shallow corrections or the first leg down in a correction.  A clear move below this indicates the possibility of a deeper correction and a really significant move from this week's high
Eagle eyed blog readers will note that I have not started this retracement level from the early November spike low on the SPX CFD chart. This was the out of hours low made by CFD's and futures when Asian traders famously made the wrong call on the Trump election. Instead, I've used the low in the actual S&P 500 index.
Gold Weekly chart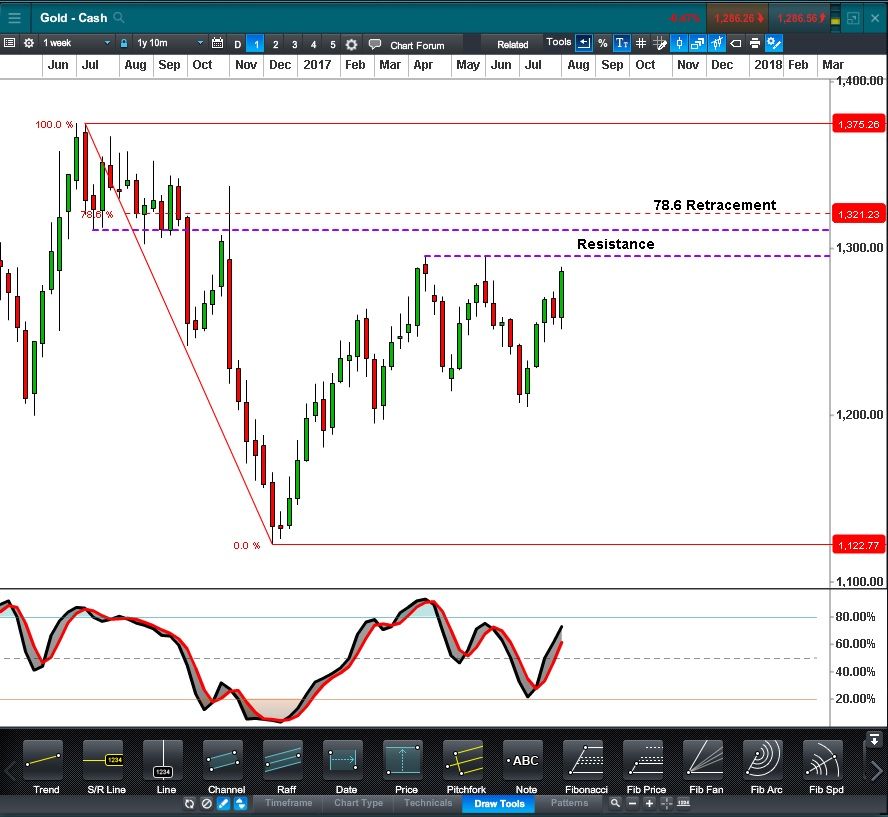 While stock markets are being sold, gold is attracting safe haven buying support in the latest Korean war of words. 
This chart shows 3 levels to watch on gold
$1296 which picks up the April and June peaks
$1310 which picks up the July/September 2016 support zone
$1320 which is the 78.6% Fibonacci retracement
A move past these levels would indicate mounting concerns over North Korea. A rejection of these levels could be a turning point and a sell set up
Gold Monthly Chart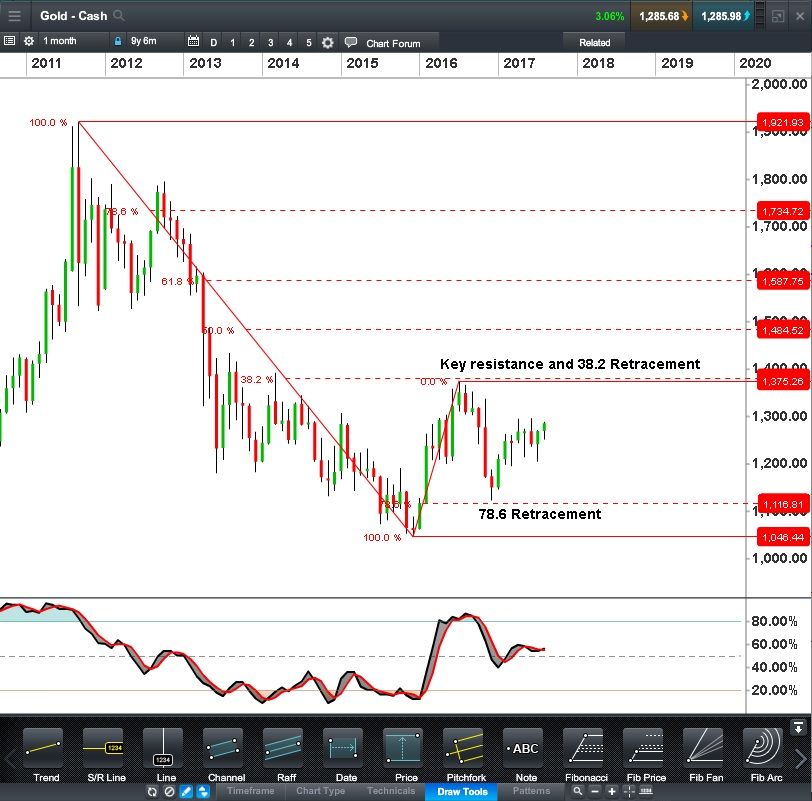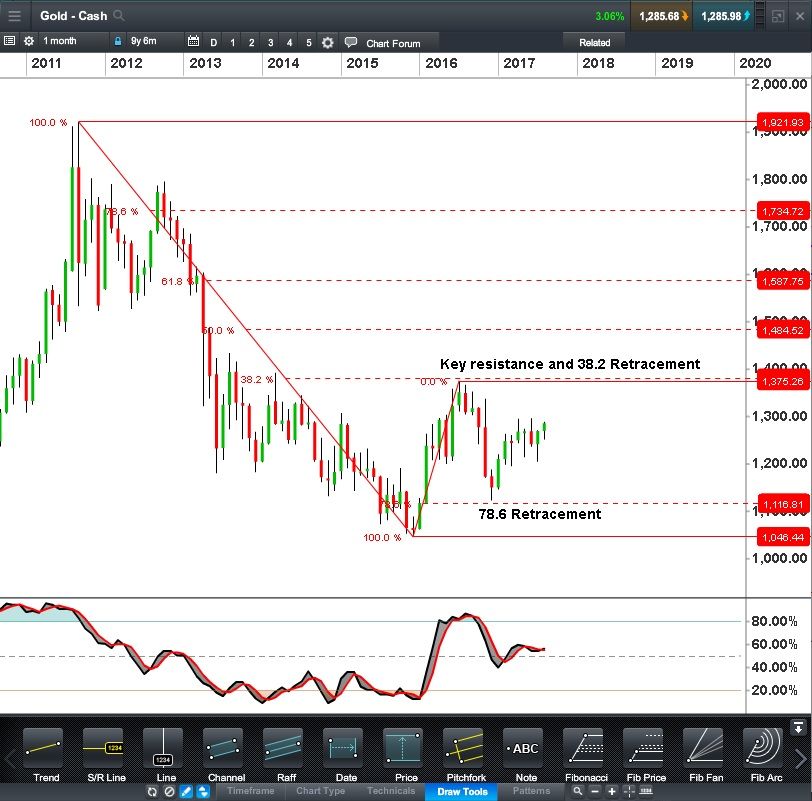 I talked about the 38.2 Fibonacci retracement level for the SPX index. Thee monthly gold chart also shows it in action.
In July last year, gold peaked neatly at the 38.2% retracement of the whole $1921-$1046 decline.  It then fell to retrace 78.6% of the initial rally.
All this makes the $1375 resistance a key level for gold in my view. If this resistance gets taken out, it makes the first run up to $1375 look like the initial move in a deeper rally that could see higher retracement levels between $1450 and $1600. If Korea drives that scenario we will all presumably have a bit more to be nervous about.