As a technical trader I look to the charts to indicate which market I should be trading. I don't base my decisions off emotion, or whether or not a market is my favorite or what the news is telling me. I base my decisions on what  trading strategy. In this blog, I would like to go through some of the potential daily charts to assess which forex pairs and crosses have my interest. 
The Australian Dollar has been pushing higher for the last couple of weeks and with lower than expected CPI numbers out today of 0.2 percent, we are seeing the Aussie dollar pulling back against its major counterparts.
So let's start with AUD/USD. This market has been stuck in a narrow channel for over a year, and we've finally seen it break above the top of the channel (around the 0.77 area) and charging towards the 0.80 level. A pullback to retest the breakout level from above could offer a potential trading opportunity. However, the 0.80 level is a strong resistance level and should be taken into consideration when looking at potential reward to risk. Another point to consider is the weakness of the USD of late, which could mean we might not see a deeper pullback all the way to the 0.77 level.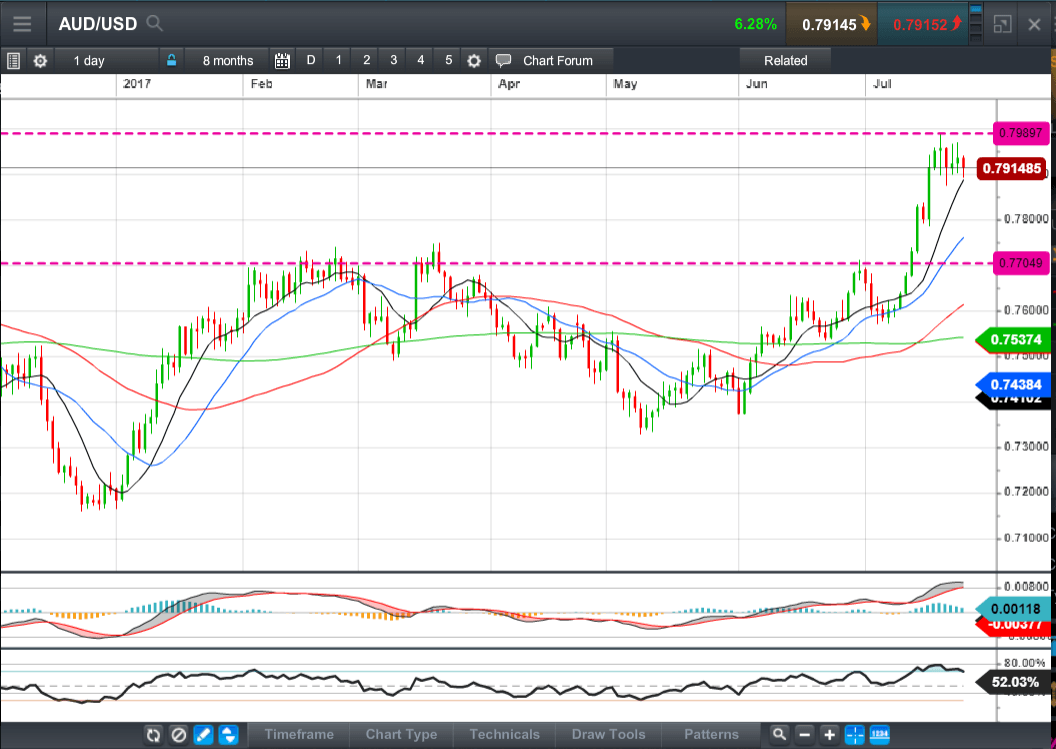 Then we should examine the AUD/JPY. Here, we have also seen a bullish move for the Aussie dollar, with the market reaching the strong resistance level of 89 and reacting to it by pulling back. Yet another pullback could strengthen this resistance level and pique my trading interest. In this case, I'll be looking for a momentum breakout opportunity and watching to see if the price action consolidates below this level, while accumulating more buying pressure. On the other hand, a deeper pullback now could be a sign that the 89 level has, yet again, proved to be a more difficult obstacle for the bulls to overcome.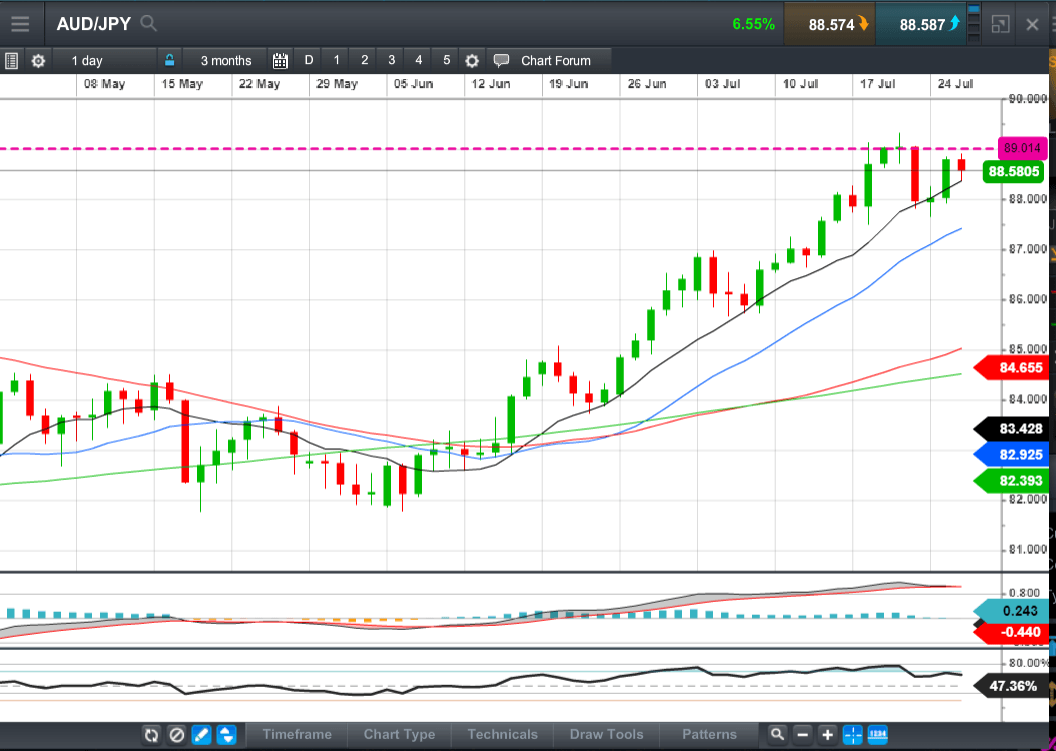 So what about GBP/AUD? This market began its pullback prior to today's CPI news, and we have seen the Pound pulling back against other currencies as well. On the daily chart, we can identify the level of around 1.6665, where there have been a couple of touches in the past. A pullback to retest this level from below could see the market back in the sell zone, which is the area between the 10 and 20 period moving averages. This area also converges with the 50 percent Fibonacci retracement level.
Unlike the previous pairs we've looked at, the next major level of support / resistance is further away, at around 1.60. That means if an opportunity sets up, then price could have more room to move before reaching this S/R level, giving me a better reward to risk on my potential trade.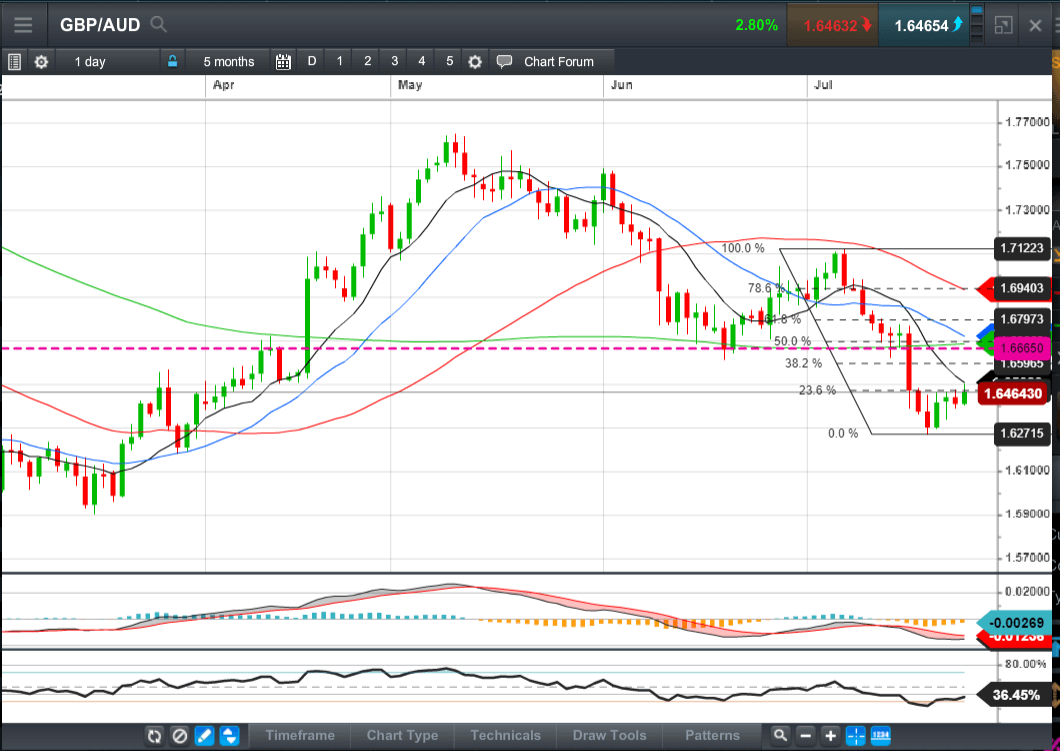 The Aussie dollar has had a strong bullish move against many of its counterparts. However, when a technical trader is choosing a potential pair to trade, an important element to watch out for is ensuring there are no S/R levels - i.e. obstacles - in the way of the potential target and that each potential trade has suitable potential for reward.
Tamar Mehr